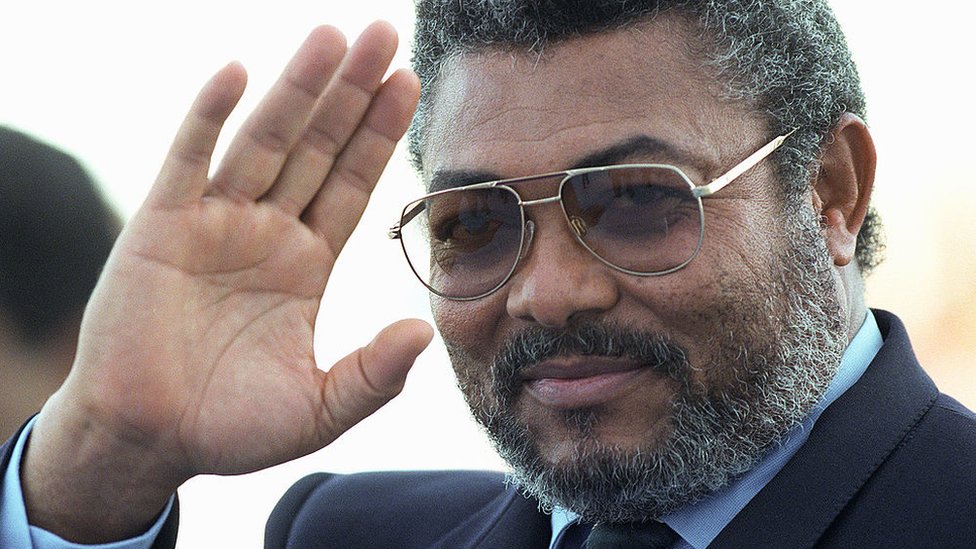 Consecutively I have cried for the "Jerry Rawlings Option" as a yardstick to sanitizing the rotten African political system. At one point I was heralding the opinion that Nigeria should hire JJ as he is fondly known by his kinsmen and beyond to help us actualize a democratic procedure in my native Nigeria.
Those dreams are nothing but mere illusions now, as His Excellency Jerry Rawlings of Ghana succumbed to the calling of mother nature on November 12, 2020.  A well celebrated face of democracy in Africa. Jerry Rawlings dream for a united and progressive Africa was borne out of genuine cause of the law of osmosis in alchemy -that the stronger solution should always carry the weaker.
Jerry Rawlings despite having a brush with death after partaking in the second coup detat in Ghana in 1979 in effort to sanitize the corrupt Ghanaian government having survived imprisonment and death sentence.
But a group of young Army Officers saw his sincerity of purpose and supported his cause and thus began the treacherous path to the sanitization of Ghanaian polity. There is little wonder, why Ghana is one of the most sustainable democracies in Africa today.
I will not consume much  time by giving the background of Jerry John Rawlings(JJ) or Junior Jesus as some of his fellows address him.
Jerry Rawlings was born on 22 June 1947 in Accra, Ghana, to Victoria Agbotui of Ewe tribe and a Scotish father . He attended secondary school in Ghana and subsequently went to the Airforce Academy where he graduated with honors.
His disconnect with the ruling class beginning with Ignatius Achempong  led to consecutive descent and clamor for democracy  in Ghana. By forceful means he took over power by realigning  the  moribund Ghanaian government, very much comparable to what Brutus did in the Roman Empire to uplift the Plebeians from the Patricians. And thus began the sanitization of one of Africa's oldest empires.
For his actions and in line with the brutish formula of justice, he was mistaken by some as a tyrant, but in essence this was the only antidote to sanitization of the very corrupt Ghanaian government at the time- which augured well for a better Ghana today.
Since leaving office in 1996, Jerry Rawlings has maintained a very low profile life indicative of his common man approach of equality, however, he remained a de facto Godfather in the African Politics by extending his God given advice and wisdom to development of democracies in Africa as a whole.
As a personal admirer and a follower, I can only pray that the Lord will give us another Jerry John Rawlings- as we wait for the coming of Jesus Christ , we will wait for the second coming of the Junior Jesus. Rest in peace JJ. May the Almighty grant you a well deserved eternal rest.
Ike Agbatekwe
Editor @ Large
Life and Times News
Los Angeles, California