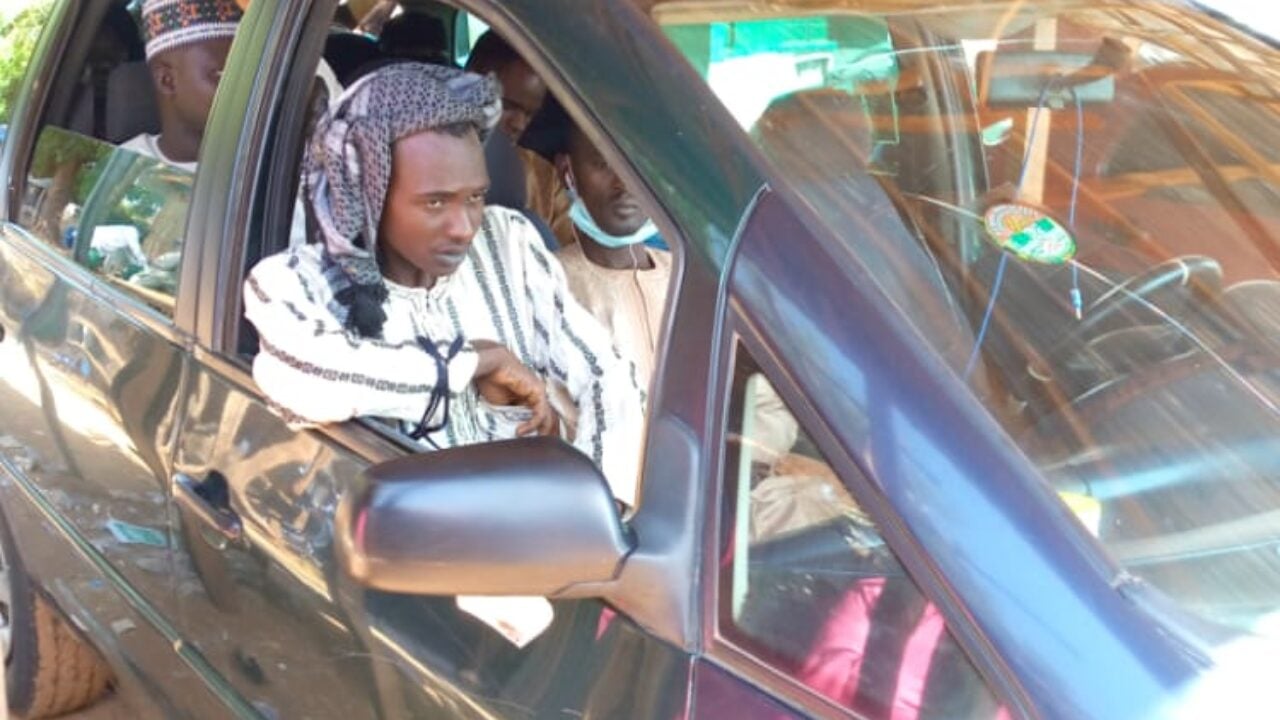 The problems caused by insecurities robbery kidnappings and in extreme cases assassination in Nigeria is too numerous to mention especially as it is being done with so much impunity and recklessness by those who perpetrate these criminal and evil acts.
There an adage which is often used in the local parlance and it goes thus "every day for the thief but one day for the owner" This was exactly the scenario in Sokoto state when an alleged kidnapper unknowingly boarded a commercial vehicle owned by one of his past victims.
According to news source WITHIN NIGERIA, it was gathered that driver of the vehicle was actually a victim of one his passenger who had earlier kidnapped him few months back along Kankara in Katsina state while returning from Kano.
Further investigation revealed that the driver was held hostage for three weeks and was only allowed freedom after rallying around family and friends to help him pay an undisclosed amount of money as ransom.
Daily Trust a popular news source, revealed in their report how a member of the National Union of Road Transport Worker (NURTW) confirmed how the alleged kidnapper was, recognised by the victim the moment he boarded his vehicle on his way to Kano state.
"The driver was quick to identify him because the incident happened not too long ago," the NURTW official was quoted to have said.
"After identifying him, he alerted our leaders who in turn informed the nearest police outpost"
The leaders of the NURTW unanimously agreed with the driver to move towards Kwannawa motor park in Dange-Shuni local government area of the state, where the car was stopped by the police and said to have arrested the suspected culprit and took him away to their station for further questioning.
The suspected kidnapped owned up by confessing to the allegations and affirming that he did belonged to a gang of ruthless kidnappers.
He was eventually transferred to the state police command headquarters for investigation with a view of apprehending other members of his gangs who were at large as at the time the investigations was being conducted.
It's always a good feeling when perpetrators of such evil acts are being brought to justice and face the law for crimes perpetrated against innocent citizens because firstly it serves as a deterrent for those already involved or intending to be involved in such nefarious acts. Secondly it gives a psychological relief and healing to past victims as well as creates an atmosphere of hope and belief in the efforts and work of security personnels within the state and country in general.
Gift Joseph Okpakorese
Staff Writer