Investigative journalist Kemi Olunloyo takes a dash down memory lane as she narrates the struggle of raising her son alone after her man abandoned her.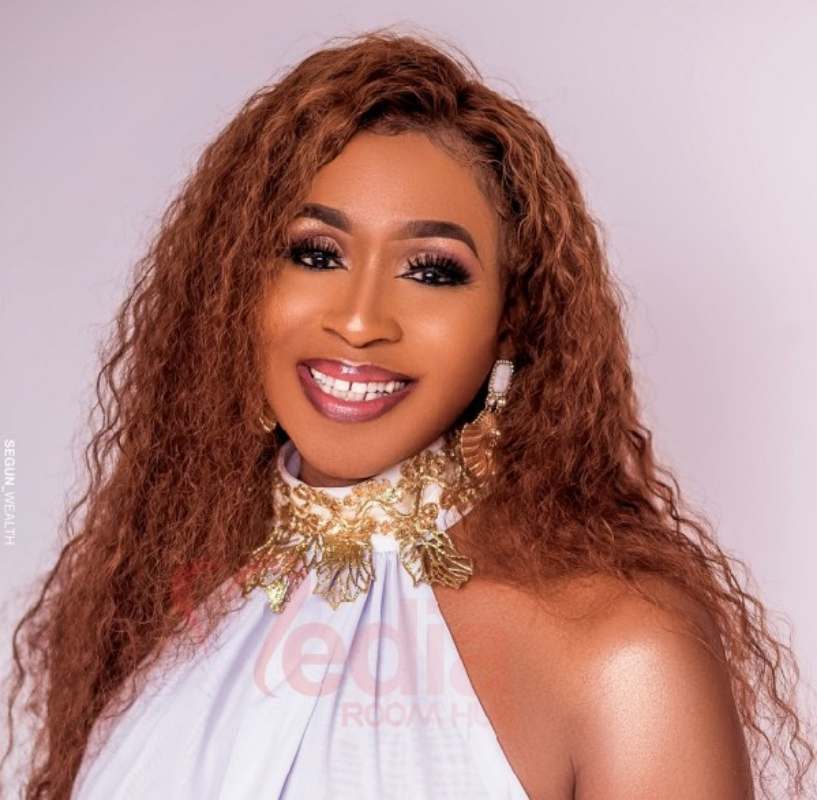 According to the controversial public figure, life took a different turn when she was promised marriage by her then-boyfriend after getting pregnant, only to be dumped afterwards.
While adding to her points, Kemi reminded Davido's fiancee, Chioma, to stick to her advice on being independent rather than depending on her man.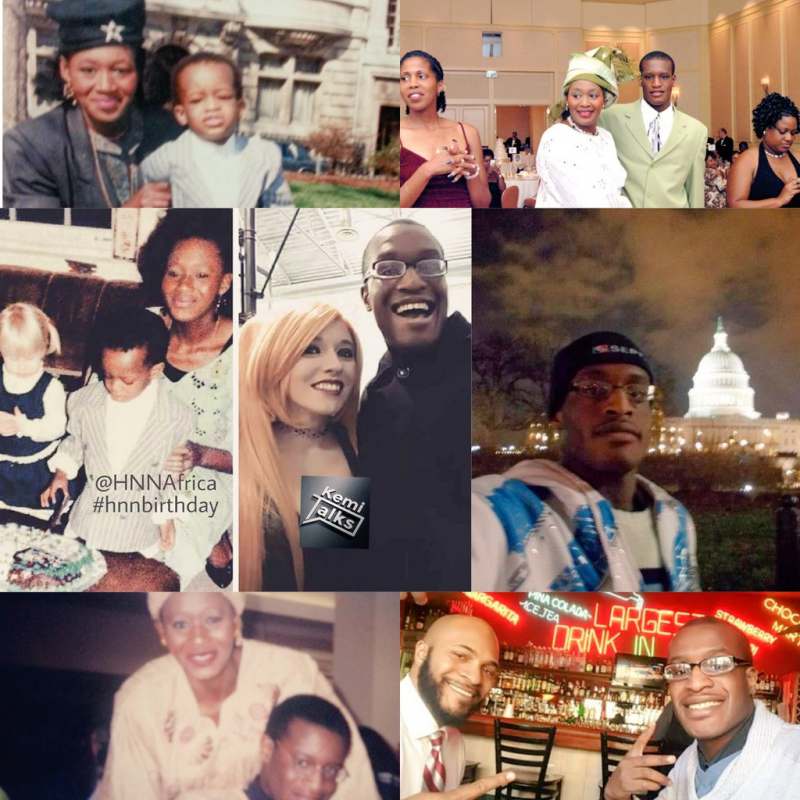 In her words;
"At 23, I was a single mom who had a 6 month old son abandoned by his father who lied that he would marry me when I got pregnant. I later became a Clinical Pharmacist at $90K/yr. My son now 34yo, never met his dad an Executive in the Lagos state govt. Young ladies get your PAPER
Don't get pregnant on a promise. This is one of the reasons I vowed never to get married. Chioma get your paper like I warned you 2018, Pump your cooking show, classes, tour etc. Never depend on a man. Dropping out of school is a NO. STAY IN SCHOOL. Ain't seen that man since 1986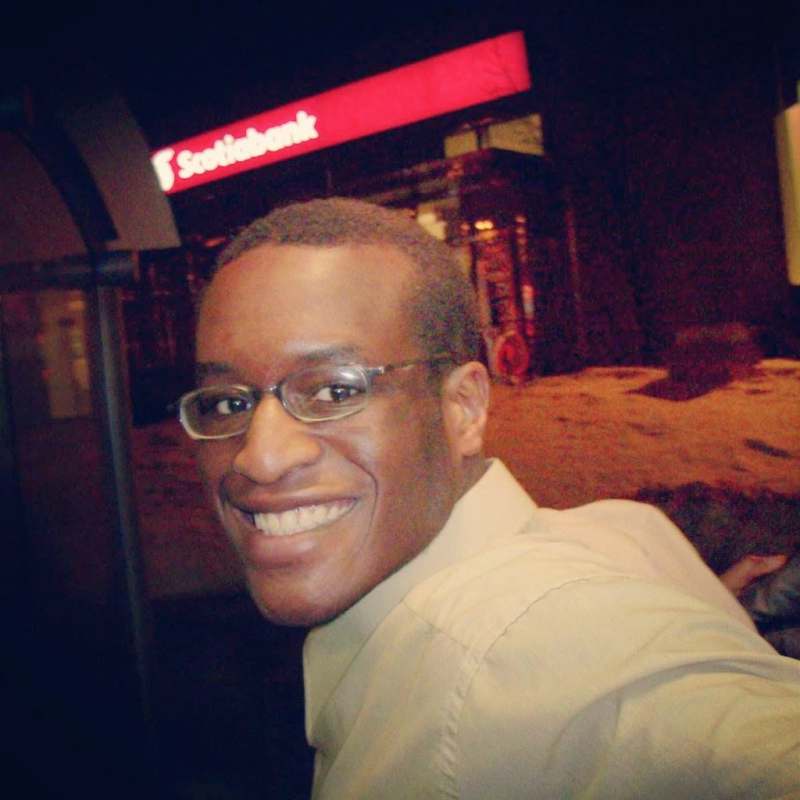 That man is someone you all know. I raised my son who will be 35yo without a father. At the time his father's side accepted the fact that I was right but his mother said he was old enough to father a child and called me a liar. Both parents are now dead. He was 31 when I was 23yo.
So 57 in 60 days makes him 65yo. Some huge public figures reached out to me to see if he ever asked for his child? I told them not in 35 yrs🙄 Everybody talking about resemblance. Some of this man's big boys friends in Ikoyi are actually shocked he fathered a child WITH KEMI OLUNLOYO and never supported the child but ending their friendships with him I hear.
We have moved on. Don't let it happen to you young ladies. Learn from me. More in my vlog book #kemitalkslife where I will reveal his full name. I have not seen or heard from Babatunde since he left 1986. Get your education. He owes me 18 yrs of child support but that's only money. Memories are lost."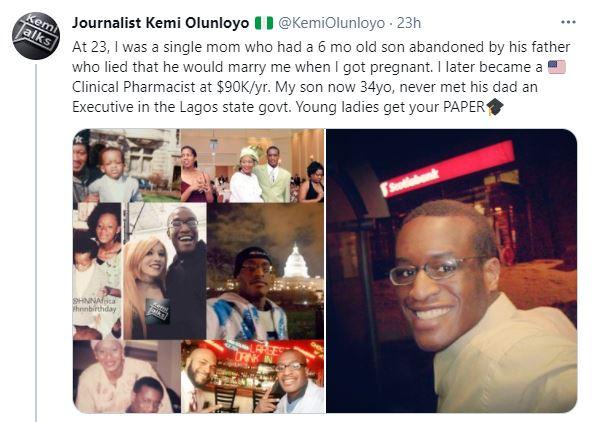 Source: Gistreel