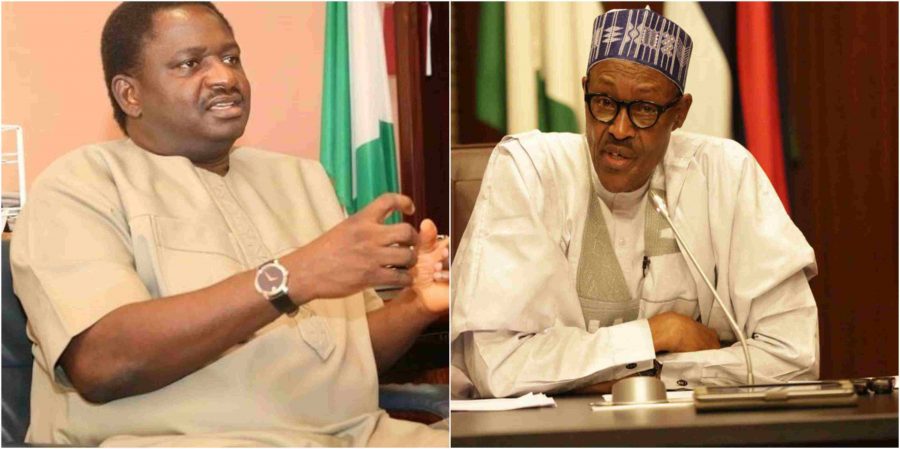 Femi Adesina, Special Adviser to President Muhammadu Buhari on Media and Publicity, said Nigeria is not interested in naming or shaming financiers of terrorism in the country.
Adesina stated this on Monday while reacting to a list of terrorism financiers sent to Nigeria by the United Arab Emirates.
The UAE had named and prosecuted six Nigerians and 32 others for allegedly financing terrorism.
However, Adesina said the Buhari government is only interested in bringing the suspects to justice.
Adesina, who is part of the entourage of the President in New York for the United Nations General Assembly, said, "Naming and shaming would not be the motive, rather bringing malefactors to justice would be it.
"Nigeria is not interested in naming and shaming anybody, rather it wants to bring them to justice.
"The United Arab Emirates has brought some names and the Attorney General of the Federation has responded to that matter, saying that in due course, all these people would have their days in court.
"Rest assured that these people (terror financiers) would be tried before justice and justice would have its way.
"You don't take people before the court without investigation. The EFCC chairman spoke about it recently.
"Investigations are going on about it differently, at the level of the EFCC, at the level of the National Intelligence Agency, all security agencies would be working at it so that when those people eventually appeared in court, there would be prima facie case against them."
Adesina's comments came days after EFCC Chairman, Abdulrasheed Bawa, said that Nigerians would know the identities of terrorism financiers in the country at the right time.
Terrorism financing has become a concerning issue in Nigeria in the last few years.
Adesina's colleague and presidential spokesman, Garba Shehu, had in March 2021 said the Nigerian Government arrested 400 Bureau De Change operators who were funding Boko Haram insurgency in the country from UAE.
A former Navy Commodore, Kunle Olawunmi also recently said governors, senators, and Aso Rock officials were sponsoring Boko Haram terrorists.
A former deputy governor of the Central Bank of Nigeria, the late Obadiah Mailafia, had also claimed that a serving northern governor was a Boko Haram leader and moneybag.