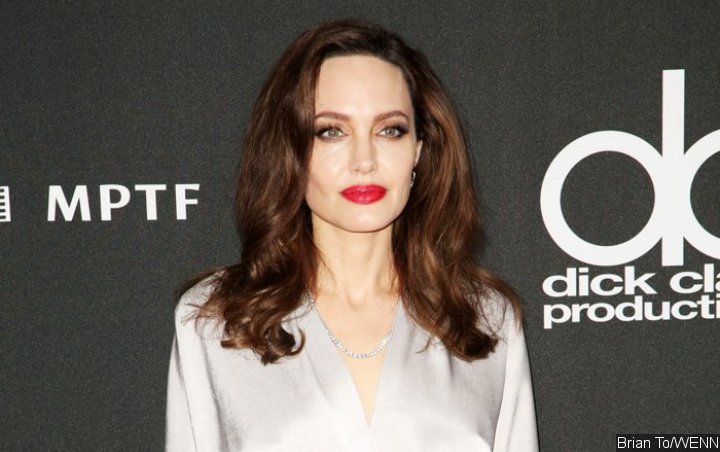 More than two years after splitting from Brad Pitt, Angelina Jolie may be ready to move on with a new relationship. But has she already found a new man in her life as recently reported? Words are the UNHCR Goodwill Ambassador is dating an unnamed British billionaire.
But the rumors couldn't be further from the truth as a source allegedly close to Angelina has debunked the dating speculation. "Angelina is not dating anyone serious right now, and she is OK with that," the source tells HollywoodLife.com.
According to the source, the 43-year-old actress/director is enjoying her single life as she's focusing on her kids. "She went through a lonely phase after her split with Brad, but has gotten over it thanks to the love and attention from her kids. She is not ready to date or get serious with anyone until her divorce with Brad is finalized," the source says. "Until then, she will continue to make her kids and her work her focus."
The source adds, "She is not dating any actors, no billionaires from Europe and she is definitely not going to be seeing Brad again. It's just her and the kids for now, which is just fine by her."
Angelina and Brad split in September 2016, but their divorce is not yet finalized as they continue working on details of their separation, especially those concerning with the custody of their six kids. The exes reached a temporary custody agreement in late 2018 after two years of dispute.
Angelina and her six children made a rare official public appearance at the premiere of Netflix's movie "The Boy Who Harnessed the Wind" in New York City on February 25. She was also often spotted shopping with her kids and taking her eldest kid Maddox on a university tour.
While the kids have never been seen in public with their father since their parents' split, the former spouses have reportedly agreed to split their time with the kids. They reportedly spent time with the "Moneyball" actor on his 55th birthday last December.
Source: AceShowbiz