A heartbroken lady has narrated how her husband confessed to her that he was having affairs with her married friends.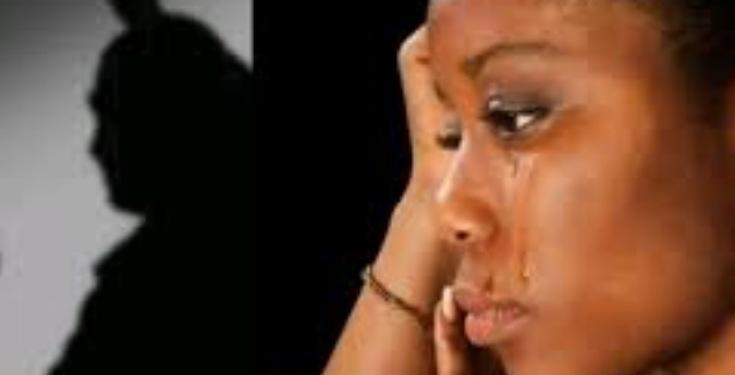 The lady identified as Lilian Okays wrote;
"I remember when I thought I was gonna end it all. It all started when I started having dreams of my man sleeping with my friends. It kept occurring and I kept asking my man but the kept ignoring the big question.
I was 5 months pregnant and my man will say it's pregnancy that is making me see things that are not real. Our finance began to crash gradually until we were not able to eat twice a day. I prayed and fasted till yet no change. I wondered what went wrong.
Fast forward to March 2020 when I put to bed my second fruit and the lockdown came, how we managed to survive, it's God that knows.
The dreams kept coming until April 2020 my man woke me up early in the morning that he has a confession to make. My heart pumped and I couldn't say anything. I kept nodding my head like agama lizard and had thousands of words in my head wondering what he would say.
He said, please don't throw our baby down, after my confession, whatever punishment you choose to give me, I deserve it.
He then said, I slept with your friends (in a faint voice, I said which of my friends). He said the two women you're close to. I was silent, I couldn't think straight. How can a married woman hurt her fellow married woman. In my head I was like I will destroy their home, I will bring down heaven. I couldn't utter a word".
Read full story below;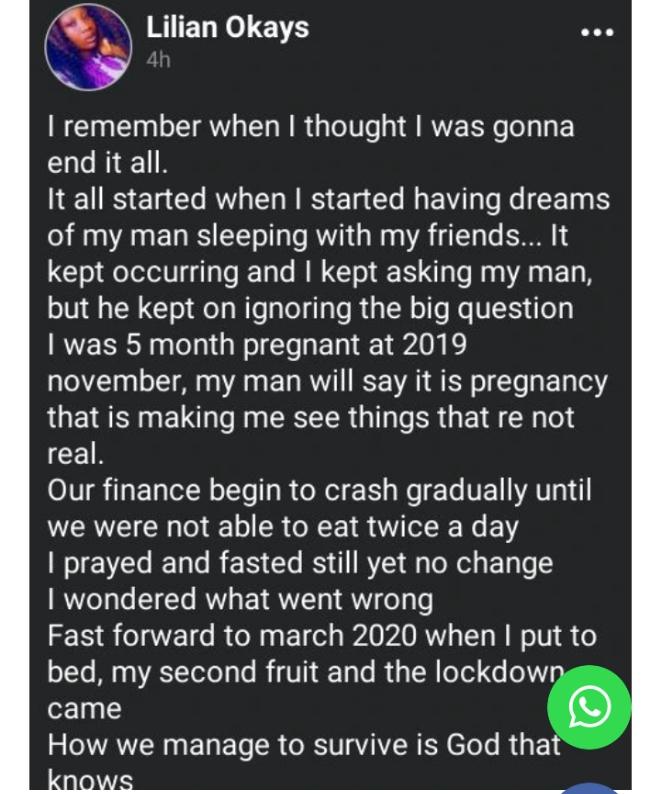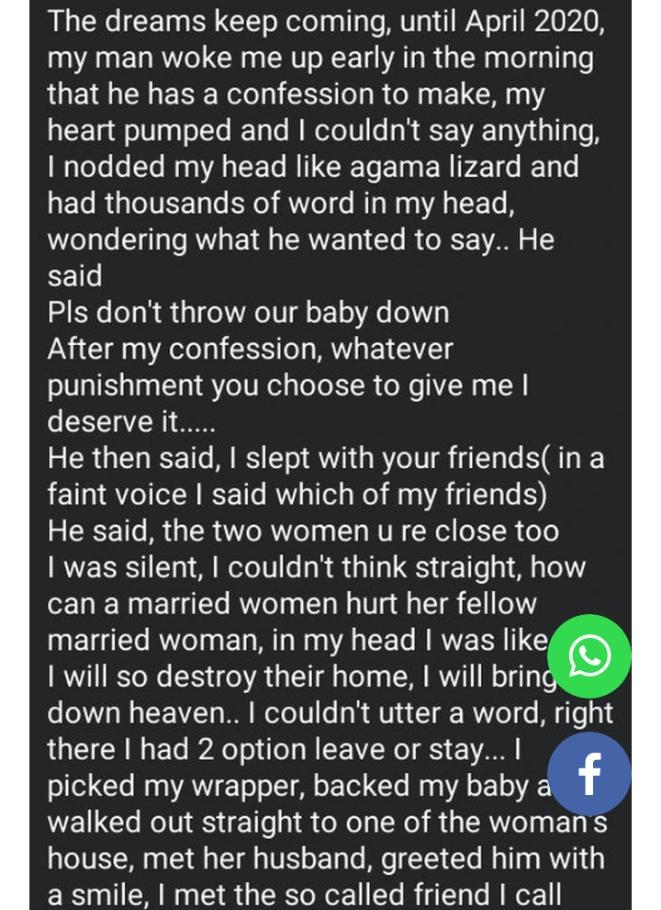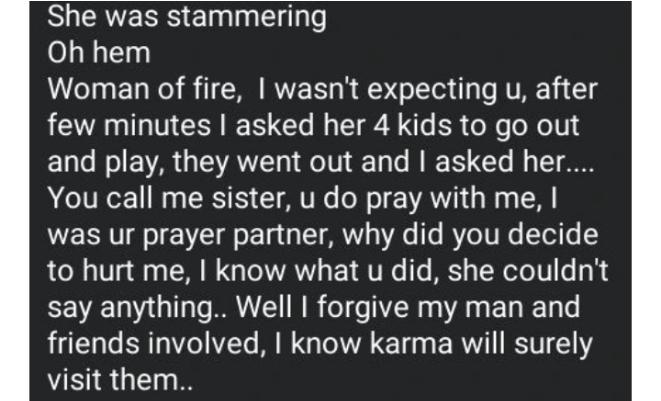 Source: Gistreel