America goes to vote on November 3. The battle between Donald Trump and Joe Biden is heating up. Lets find out which celebrity is backing which candidate.
Dwayne Johnson
Dwayne Johnson recently revealed his choice in 2020 presidential election. Taking to his twitter handle, The Rock confirmed that he will be endorsing former Vice President/President candidate for 2020 elections Joe Biden and Democratic Vice presidential nominee Kamala Harris.
Jennifer Aniston
Jennifer Aniston has been quite outspoken about her choice in US election 2020. By looking at her social media updates, in which she kept on sharing the work of President candidate Joe Biden it is pretty much clear about 'Friends' alum choice in the forthcoming election. Aniston is also one the partners is 'When We All Vote', the youth-oriented voter registration organization backed by Michelle Obama.
Taylor Swift
Taylor Swift is definitely with Joe Biden as she took to Twitter to reveal her recent interview with V Magazine and wrote, "I spoke to @vmagazine about why I'll be voting for Joe Biden for president. So apt that it's come out on the night of the VP debate. Gonna be watching and supporting @KamalaHarris by yelling at the tv a lot. And I also have custom cookies."
Billy Porter
Back in April, Billy Porter showed his support to Joe Biden during a virtual rally. "We need to elect a steady, experienced leader to guide us through this storm and forward. Someone with decency, character and empathy whose own life has taught him to persevere," Porter had said.
John Legend
John Legend took to twitter to share which side he is choosing in November, "I'm excited to be performing at this year's @DemConvention in support of @JoeBiden and @KamalaHarris! And don't forget to register to vote! #DemConvention"
Tom Hanks & Rita Wilson
Hollywood power couple Tom Hanks & Rita Wilson have lent their financial support to Joe Biden by donating money to his campaign. Recently Joe and Hanks joined hands for a fundraising event together.
Cardi B
Rapper Cardi B has been quite open about her support for Joe Biden. "I want a president who makes me feel secure. I want a president who understands the pain of the people. I want a president who is going to give us answers," the WAP singer told to an agency.
"Those people that he caters to, he's not going to do anything for them. It's not like Republicans are getting better housing," she continued. "It's not like Republicans are getting better benefits. They're not. He's not doing anything for anybody. He's just saying things that appease the same people."
Jon Voight
Jon Voight made it clear recently about his choice of 2020 election. In a video, shared on his twitter handle,the veteran actor said "The evil is trying to win,"
"This is a battle for truths and the left are afraid of the true truths that President Donald Trump has brought forth. This is America: We are strong, we are smart and our leader, President Trump, has shown us this. If the impeachment proceeds, America will fall," the actor said in the video.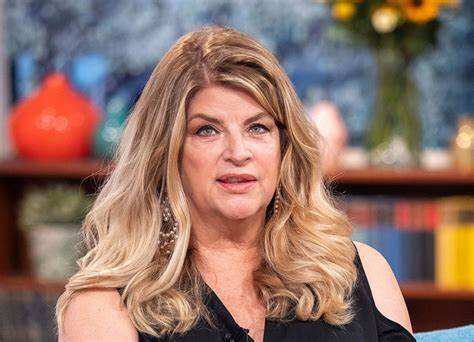 Kirstie Alley
Kirstie Alley shared her previous voting history on Twitter and noting that she has backed both Democrats and Republicans over the years, the actress revealed that this time she is going to vote for Donald Trump.
Stacy Dash
Actress Stacey Dash has shown her support for Donald Trump, on her social media page. Dash's Twitter bio currently reads hashtags '#MAGA' and '#WomenForTrump'. In 2016, Stacey voted for Trump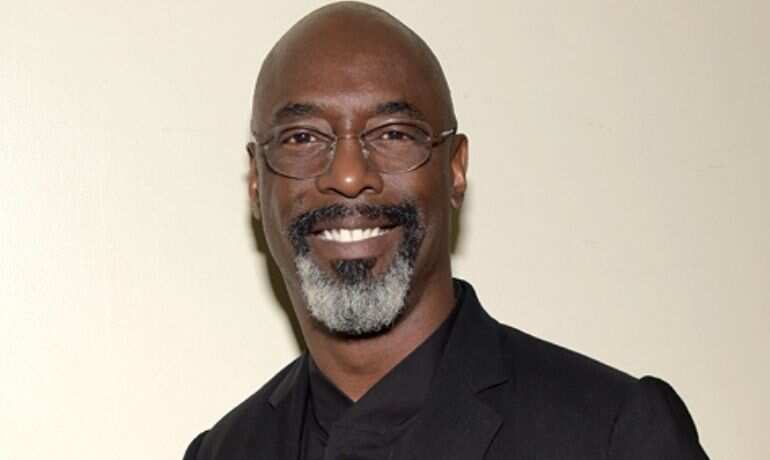 Isaiah Washington
After walking out of Democratic party, actor Isaiah Washington is now a Donald Trump supporter, "Walking away … is a sacrifice, it's a risk, and there's a penalty for it," he had previously told. Adding to that the actor had said "the reason why I've chosen to walk away from the Democratic Party as I know it … is that something doesn't feel right." The former 'Grey's Anatomy' star appeared in a July 2020 promotional interview with Lara Trump.
50 Cent
The 45-year-old hip-hop mogul took to Instagram to offer his support for President Trump. This came after Vice President revealed his proposed tax plan that did not sit too well with the rapper. He shared a picture of the tax plan from a news broadcast that displayed "top tax rates by state under [the] Biden tax plan."
File image of Alex Rodriguez and Jennifer Lopez
Celebrity couple Jennifer Lopez and Alex Rodriguez have shown their support for the 2020 presidential candidate Joe Biden."For me, it's unifying the nation again. Getting rid of this hate, thinking about my kids walking around in a world where you know it's OK to be racist or prejudiced because our administration says it's OK", Lopez said in the video.
Brad Pitt
Brad Pitt is supporting to Democratic presidential nominee Joe Biden in the US election 2020, as by extending his support, Oscar-winning actor took part in Biden latest campaign ad. 'Once upon a time in Hollywood' star narrated a commercial in which he calls Biden a "President For All Americans".