The Ife Kingdom has finally welcomed their third queen, Queen Tobi Phillips.
GISTMANIA reported that the Ooni of Ife was set to wed two new women this month.
In a new update, the monarch has finally wedded his ex-beauty queen lover, Tobi Phillips.
Oba Adeyeye Ogunwusi took delivery of his new wife on Sunday, October 9th.
Videos from the low-key wedding have made its way around the internet.
The monarch's new wife was seen in traditional white attire as she received blessings from her family.
Though the Ooni wasn't in sight, the King sent his guards, chief and royal staff.
Recall that new details had emerged on the Ooni of Ife's new queen, Tobi Phillips.
In 2018, the news made rounds that the Ooni was set to marry Tobi following his divorce from Olori Wuraola Zainab Otiti.
According to sources close to Oba Adeyeye Enitan Ogunwusi, the King was in a very serious relationship with Tobi Phillips, who he started dating following his separation.
Unfortunately, the marriage never saw daylight as the Ooni married Prophetess Silekunola Naomi Ogunwusi, who bore him his heir.
Following his separation from Queen Naomi, the Ooni revealed his plans to marry many wives.
According to words on the streets, Tobi Phillips is among the many wives the Ooni was set to marry this month.
Tobi Phillips was a beauty queen who won the World Miss University Africa (WMUA) in 2012.
Tobi Phillips runs a popular fashion label QTP Luxury Fashion and has been a 3D artist since 2018.
She is a native of Okitipupa, Ondo State and has been with the Ooni for over six years.
She is a beautiful lady, and her looks befit that of a queen.
Speaking on her personality, Phillips revealed, "I don't quarrel, I am easy going. I don't quarrel because I don't think I have the energy to argue. I rarely get angry, for me to be, then it means that person must have been a pest and done such a thing over and again. I will just warn the person and say, 'you have done this before; I don't want you to continue doing it'. I tend to forget easily and I have learned to live with people of various characters. Also, I tend to ignore anyone with a nasty character. I like being truthful, I like calm environment. I hate falsehood, I hate being cheated. There are some people who feel they are smart and who tend to play on people's intelligence but I can't stand that. If you have confidence in yourself, there is no need to tell lies."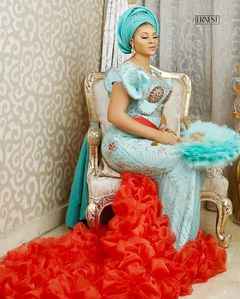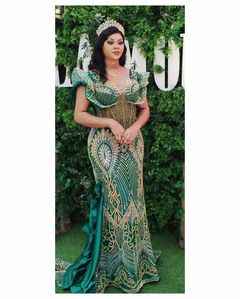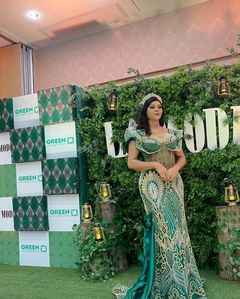 Watch video