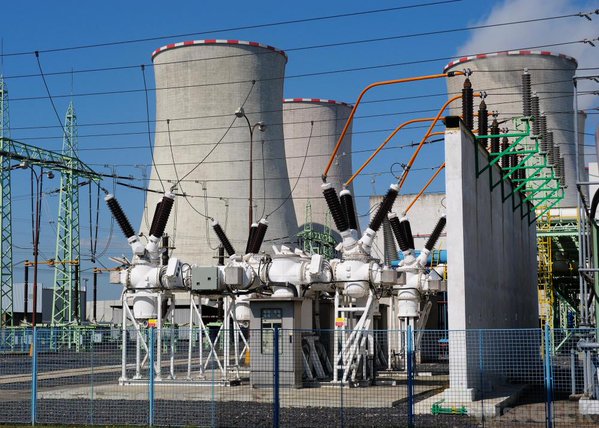 By Uche Amunike
In the next ten consecutive days, an Ikeja electric blackout will be experienced in some parts of the Alimosho Local Government Area of Lagos state, effective Tuesday September 6th to Monday September 15, 2022.
This was made known by a statement released by the Ikeja Distribution Company, which explained that they would be replacing old panels at its injection sub-station situated at Igando.
According to the statement, it was expedient to have the panels replaced in order to improve the 'quality and quantity of power' that is transmitted to the areas in Alimosho Local Government Area that will be affected by the Ikeja electric blackout.
These areas include Agric Road, General Hospital, Akesan, New Igando, Egan, Igando-Ikotun and Obadore.
Part of the statement read: 'As part of our efforts at improving the quality and quantity of power supply, we have decided to replace old panels at our Igando Injection Substation'.
'This exercise will last for ten (10) days, from Tuesday, 6th to Monday, 15th September 2022. Feeders affected are General Hospital, Obadore, Egan, Akesan, Igando-Ikotun, Agric Road and New Igando'.
The power outage problem is apparently not limited to the Ikeja Electric Distribution Company as the Eko Electricity Distribution Company ( (EKEDC) also also released a statement to customers of a 2-day planned power blackout in some of their coverage areas.
They explained through a statement released to their customers that it was important to have the blackout in order to relocate the Egbin/Aja 330KV Line 3 to Spare Omotosho 330KV Line 2 Bay.
Their customers within the Ibeju, Ajah, Lekki and Island Districts will be experiencing the blackout from 7am on September 7th 2022 to 7pm on September 9th, 2022.
Their statement partly read: 'Dear Esteemed Customers, we wish to notify you of the relocation of Egbin/Aja 330kV Line 3 to Spare Omotosho 330kV Line 2 Bay from 7am, 7th September to 7pm, 9th September, 2022. During this period Ajah & Lekki Transmission Stations will be out of supply'.
'Customers within Ibeju, Ajah, Lekki and Islands Districts will be affected.Please note; this is to improve our services in the affected areas. Thank you for usual understanding and cooperation'.
Recall that in the past three weeks, there has been an energy crisis in both the Ikeja Distribution Company and the Eko Distribution Company as both DisCos confirmed power blackouts across Lagos and environs because of the ongoing strike by electricity workers under the platform of the National Union of Ekectricity Employees(NUEE).
The NUEE went on strike as they demanded better welfare from the government, while registering their anger at the Transmission Company of Nigeria, TCN, as well as the Federal Government for not keeping to an agreement they all signed 3years ago.
Both DisCos also confirmed the new development to their customers in separate notices through their Twitter accounts, reiterating that customers under their networks had been thrown into darkness as a result of the picketing of TCN by the NUEE.