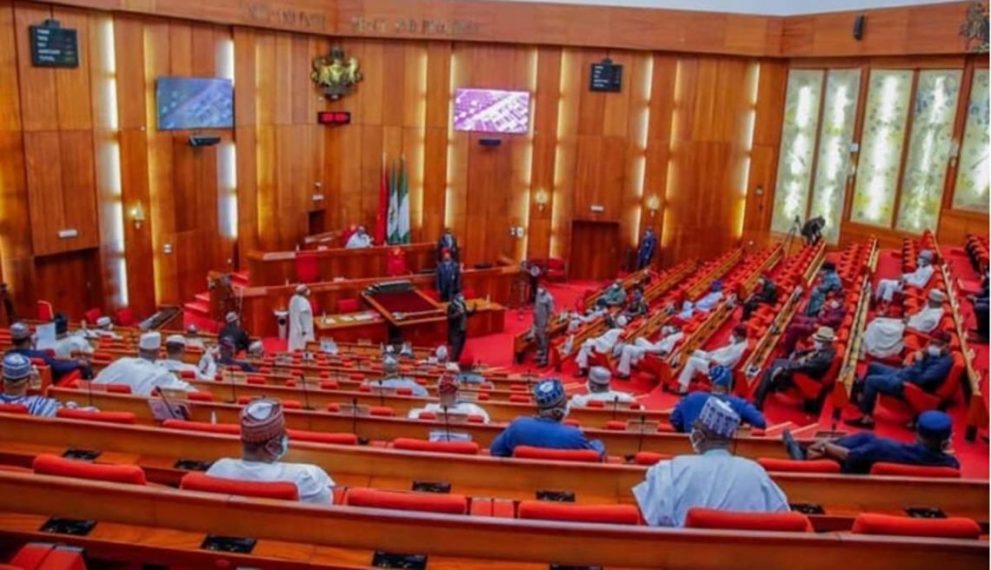 By Uche Amunike
After due consideration and adoption of report submitted by the Senate Committee on Interior, the Senate has passed the Nigerian Peace Corps Bill (2020), Hunters Council Bill and some others.
The Nigerian Peace Corps Bill was sponsored by Senator Ali Ndume representing  Bornu-South, while the Nigerian Hunters Council Bill was sponsored by Senator Biodun Olujimi.
During the presentation of the report on Peace Corps, Senator Suleiman Sadiq Umar, who spoke on behalf of the Committee Chairman, Kashim Shettima, submitted that the reason why the panel consolidated the Nigerian Peace Corps Bill and National Unity Corps Bill into one, was to ensure 'ease of advancing its work'.
He also explained that the Nigerian Peace corps bill was set to empower, develop and provide gainful employment for the youths, nation building, volunteerism, facilitate peace, community Services and neighborhood watch.
According to him, the Peace Corps would be in charge of training the youths to improve the cause of peace-building and conflict transformation through conflict resolution, transformation through peace education, as well as mediation among warring towns and groups whenever there is crisis in the country.
Hear him: 'The bill, when given legislative support will be of great benefit to the Nigerian youths as many of them will be gainfully employed through the establishment of the Corps'.
Recall that the bill was passed by the 8th Senate in 2017 only to be declined assent by President Muhammadu Buhari in 2018 after he gave reasons of not only insecurity, but also, paucity of funds and duplication of duties of the security agencies in place, by the proposed Corps  for his decision.
The lawmakers planned to veto the President's rejection of the bill in 2017, but their attempt to override President Buhari's veto of the Bill failed in the House of Reps in May 2018.
On December 17, 2019 however Mr ndume introduced the bill to the 9th Senate.
On his part, while making his presentation on the Nigerian Hunters Council of Nigeria, Senator Umar stated that establishing it will help in preventing and detecting crimes and illegal activities going on in forests spread across the country, adding that the Council will work hand-in-hand with the Police and other security agencies by providing them with relevant information on encroachment of criminals and also partner with relevant stakeholders on community policing.
Meanwhile, the chamber also passed the bill to establish the Federal College of Education, Akon, Kwara State. It was passed after the chamber considered a report presented by the Committee of Tertiary Institutions and TETfund.
While making his presentation on behalf of the Senator representing Katsina North, Ahmad Babba Kaita, Senator Tolulope Odebiyi of Ogun West, submitted that the institution would help in discovering the educational needs of teachers and special persons who are both physically and mentally challenged, in order to find a lasting solution to deficits in career teachers and special instructors while achieving the National Educational Development Plan.