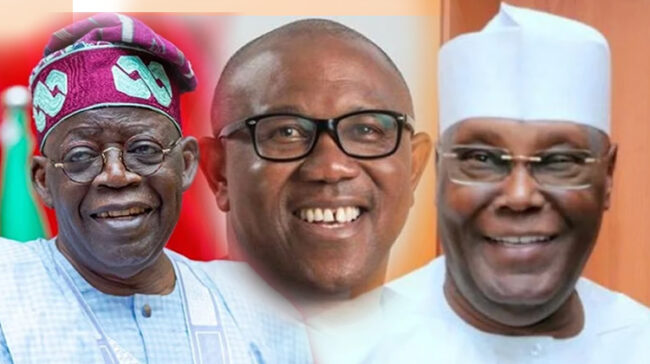 The leader of INRI Evangelical Spiritual Church, Primate Elijah Ayodele has predicted what Nigerians should expect ahead of presidential election petition tribunal judgement slated for Wednesday, September 6.
In a statement signed by his media aide, Osho Oluwatosin, the cleric noted that nothing much will come out of the tribunal as rerun isn't certain because "the powers that be are not willing to let go of their positions".
He explained that the forces are willing to prevent justice to retain power, therefore, it will be very difficult to overturn the presidential election outcome at the tribunal.
''As it is now, it is still dicey, the rerun isn't certain but God can change anything. Majority of Nigerians will not like the outcome of the election tribunal, Nigerians should not expect too much from the election tribunal because the powers that be are not willing to let justice prevail.
''They still want to retain power no matter what it takes; it won't be an easy journey to overturn the outcome of the presidential election. I have said it before that the court will not be able to sack Tinubu if the opposition allowed him to win the election," he said.
The primate further stated that followers of Labour Party presidential candidate, Peter Obi will be disappointed because the judgment will not go in their way.
He revealed that the worst that can happen is a rerun.
He further called on those that will lose the case to maintain law and order to avoid throwing the country into unnecessary unrest and chaos.
'' The judgment will not go the way Peter Obi and his followers want it. He can't cannot claim any victory through the tribunal and just as I have said, the worst than can happen is a rerun of the election or it will remain the way it is.
''No matter the outcome, losers should maintain law and order; they shouldn't throw the country into riot because they lost the case," he added.
Primate Ayodele, however, urged judges to defend the unity of the country by ensuring justice prevails by all means without regard for the various forms of intimidation.
''The judges can either make or mar the country with their judgments. There is tension in the country already and the best they can do is to ensure justice prevails at all cost without regard for the several forms of intimidation. They should be responsible in delivering judgments regarding the case."