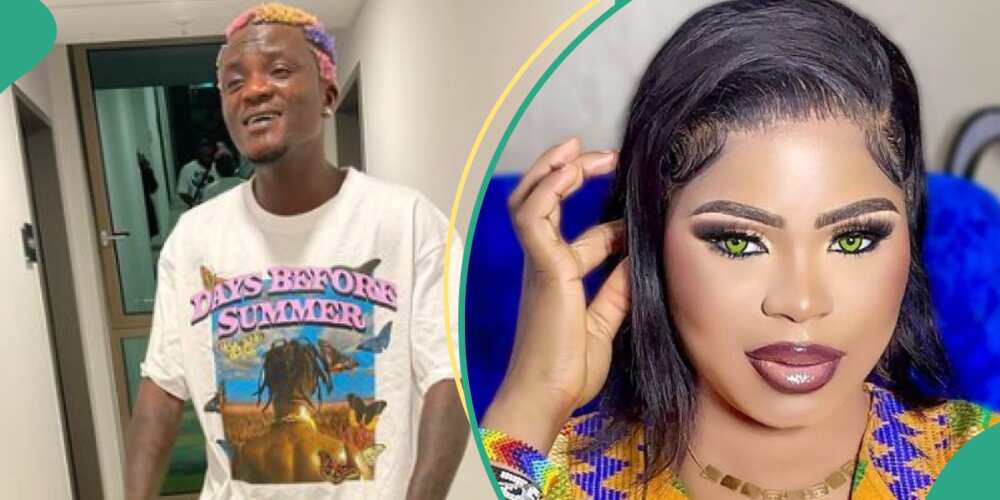 It is safe to assume Portable's wife will not be stepping out of the trenches anytime soon because he has made it a lifelong goal to keep her away from the posh part of Lagos; the Island.
In his trending interview with Nedu on Thehonestbunch podcast, the singer asked if he should take Bewaji to the Island and let another man take her away from him.
The Zazu crooner disclosed that the men on the Island live fake lives, and he doesn't want them to use that to collect his wife.
To buttress his point about the kind of lies and promises his wife would get, Portable said such men could say they would show her Jesus.
PAY ATTENTION: Follow us on Instagram – get the most important news directly in your favourite app!
Watch the video below:
How did netizens react to Portable's statement?
Surprisingly, many people supported Portable for jealously guarding his wife from Island men.
Read the comments gathered below:
jakespat:
"Nedu thank you. If not for your podcast I for still dey see this guy like a low life fellow. Portable is very smart and intelligent. I watch the full video."
eazii_wizzy:
"You self no go like see Jesus?"
son_of_engine:
"He will one day give his life to the same Jesus he loves to call…murasi!"
mr_foreen:
"Dude is the realest."
deejaymacino:
"Fake life collect am."
_tkay_global:
"Truth…. Islands men no dey joke ah swear "
djdeesquare:
"I nor fit stay lekki with my wife."
rhynedeezle:
"Realest this guy."
thekarenenang:
"The episode is premium "
donkarlotti:
"Collect your wife with fake life nai pain pass..Lol."
How did Portable meet his wife?
Portable's popular wife, Bewaji, is not his first, according to him. He said his first wife disappointed him, and Bewaji was there taking care of him in a bid to secure her future.
On how he met her, Portable said his wife used to be his daughter, but she would send him money. He saw that she liked him and decided to discard his first wife.
Portable further said that he takes care of Bewaji well because she has suffered with him. He noted that she believed he was not mad when the world thought so, adding that she is the number one in his life.