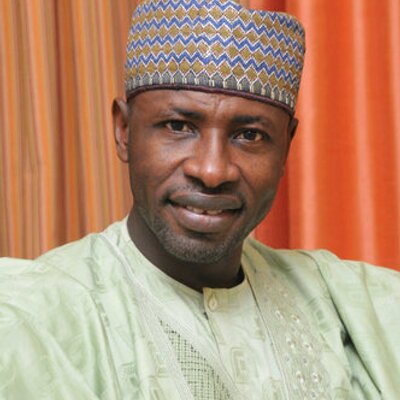 By Uche Amunike
The Labour Party Presidential Campaign Organization, LPPC, has announced the appointment of Dr Yunusa Tanko as Chief Spokesman of the Peter Obi/Datti Ahmed presidential campaign council.
Several other eminent Nigerians also made the appointment list as directors and unit heads. They include: 'Arc. Mike Nwafor, Director, Administration; Mr. Victor Odjemu, Director, Electoral Matters;  Dr. Atiku Saleh, Director, Finance; Mr. Peter Okwuchi, Director, Information Technology; Professor Remi Sonaiya Director, International Affairs; Mr. Quadri Olaleye, Director, Labour Relations; Mrs Victoria S. Shanti, Director, Legal Affairs; Dr. AdeshinaFagbenro Byron, Director Operations; Dr. Danjuma Samson, Director, Policy and Strategy; Colonel Leo Abara, Director, Security; Col.Dr. Wilson Ijide, Director, Special Duties; Mr. Ken Ikpe, Director, Strategic Communications; Mr. Salvation Alibor, Director, Big Tent Relations; Mrs Tina Agbor,Director, Women Affairs; Mr. Isah Abubakar, Director, Youth Affairs; Mr. Yusuf Ishyaku, Head, Research, Intelligence & Documentation; Mr. Valentine Ozigbo, Head, Funds Mobilization; Mr. Kola Alawode, Head, Accounts; Mr. Daniel Tsav, Head, ICT Tech Support & Maintenance; Mr. Bolaji Marinho, Head, ICT Applications; Mr.Mubarak Munza, Head, ICT Infrastructure & Domain; Ms. Nina Atalor, Head, Diaspora Group; Arc. ChineloOfoche, Chief ofProtocol; Capt.KamarudeenOlatunde, Head, Resilience Team; Mr. Fab Ozoigbo, Head, Logistics Team; Barr. Ben-Chuks Nwosu, Head Mobilization Team; Mr. Dahiru Majeed, Chief Analyst Policy and Strategy; Prof. Okey Onyemelukwe, Chief, Data Analytics; Dr. IfediOkwena, Head, Intervention Team; Dr. Francis Asokwu Sea, Head, General Duties; Dr. Tanko Yusuf, Chief Spokesman; Mr. Emeka Nwaocha, Head of Media Team; Alhaji HadiMutallab, S.A. to Vice Presidential Candidate;
 Meanwhile, controversy has
 trailed the list of appointees on Labour Party's presidential campaign list as the Party flag bearer, Mr Peter Obi as he has been accused of marginalizing other ethnic groups in favour of the South-East. The appointment of Igbo people as states coordinators for Lagos and Sokoto states, were for instance, criticized by analysts.
Professor Farooq Kperogi, who is a popular United States-resident social commentator, faulted the list and likened the Labour Party to both the ruling All Progressives Congress (APC) and Peoples Democratic Party (PDP), saying that judging from their appointment list, they were no better than the two parties.
He stated: 'The inclusion of Enenche on Obi's campaign list is significant because the core of Obi's youthful supporters who're engaged because they're enraged are drawn from #EndSARS agitators for whom the cover-up of the massacre of protesters in Lekki is a sore point.
'To put a denier of the mass massacre of their comrades in the campaign council of a candidate they support and campaign for is both insensitive and disrespectful.'
'And why does a campaign that is fuelled by a desire for difference need nearly 1,300 people to sit in a council? That's unwieldy. How is it different from the APC and PDP? In fact, APC and PDP are better. APC's initial list was just 422 and PDP's was 520'.
In reaction, the newly appointed LP Chief Spokesperson, Dr Yunusa Tanko, assured that the party had recognized the observations and recommendations of all concerned and would make all necessary adjustments.
His words: 'The truth is: how many of them showed interest in all what we are doing? Is it not now they are trying to show interest?
'Many of them did not show interest. But the truth is that we are happy now that they are showing interest, they are giving us consultancy and we will take corrections. Let them bring all the names, we will accommodate them.'
'All of the issues that have been raised, we will take care of it. We are a listening party and we will do the right thing.'
'Every observation is being taken care of and as a listening party that is ready to take over power, it is just like presenting ourselves for scrutiny to the public, and the public who (is) driving us has spoken, so we will deal with the matter internally and accordingly.'