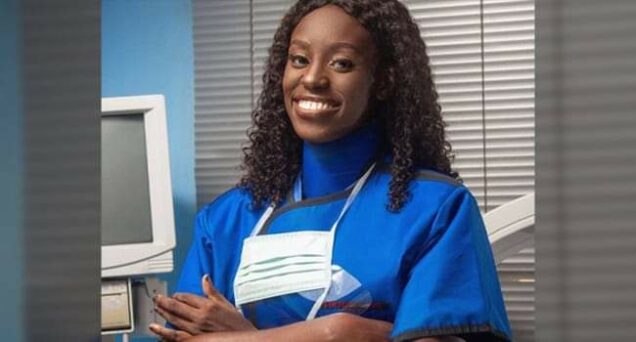 The Lagos State Government has explained how Dr Vwaere Diaso was killed in a crashed elevator at the General Hospital, Odan, Lagos Island.
Permanent Secretary, Ministry of Information and Strategy, Olumide Sogunle, in a statement on Sunday, said findings by the investigative panel set up by government, revealed that the incident happened around 6.50 pm.
He said due to the impact, the elevator doors were damaged and needed to be forced open to rescue the trapped house officer.
"Diaso was extracted at about 7.50 pm and resuscitation commenced immediately. She was wheeled to the emergency room and was immediately attended to by a medical team led by a highly experienced consultant orthopedic and trauma surgeon.
"The team was assisted by all house officers who were present at the time. The initial objectives were to ensure a clear airway, maintain breathing, and establish circulation.
"The team was also joined by two consultant anesthetists, including the Medical Director, who intubated the patient. Despite all the efforts, she stopped breathing around 8.13pm and Cardio Pulmonary Resuscitation (CPR) commenced. This went on until 8.59pm when she was pronounced dead," he explained.
According to Sogunle, "it is important to state that blood samples for cross matching had not been taken and there had not been a request for blood at the time CPR commenced; it is not true that blood was not available.
"The State has a strong network of screening centres where blood is available. Besides, there is a register of voluntary donors who can be mobilized at very short notice.
"It is also important to state that the elevator that crashed was installed brand new in 2021. Elevator experts working with the Lagos Safety Commission have carried out an initial inspection and will be removing the elevator for further mechanical examination to determine why the safety features, that should prevent this kind of accident did not work. Their findings will determine if we have a case with the elevator installer."