Nigeria's farmers-herders crisis killed more than 6,000 people in the last three years and Benue was the most affected state in the country.
According to Amnesty International, between January 2016 and October 2018, the fulani-herders conflicts claimed lives of 726 people in Benue state alone.
Other states worst hit include Adamawa, Plateau and Zamfara.
In its new report, "Harvest of Death: Three Years of Bloody Clashes Between Farmers and Herders", the International Human Rights organisation claimed that the escalation of the bloody clashes between pastoral farmers and herders in the country was fuelled by the government's inability to investigate the matter and bring perpetrators to book.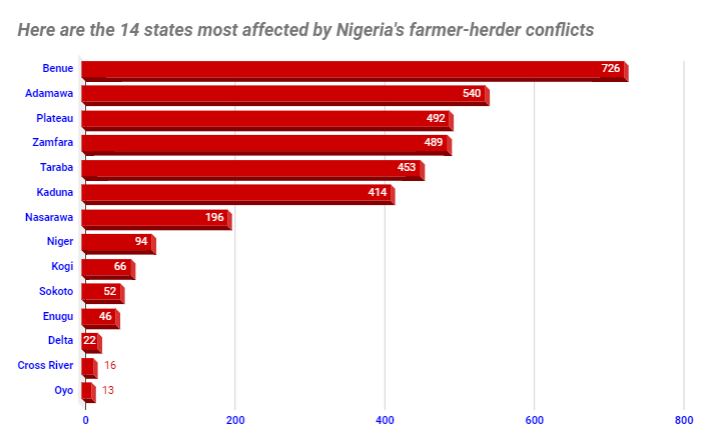 According to the report, 2075 recorded deaths occurred in 2018, representing 57% of the total deaths in the last three years.
Other states affected include Edo (9), Ebonyi (4), Rivers (2), Abuja (2), Ondo (2), Anambra (1), Abia (1) and Ekiti (1).
The research covered clashes between farmers and herders from January 2016, between August 2017 and September 2018 in 10 field trips to 56 villages in 14 states.
Amnesty urged the Nigerian authorities to immediately initiate independent, effective and impartial investigations into all human rights violations and abuses perpetrated during the farmers-herders conflicts, whether by state or non-state actors.
Presidency says Amnesty International is playing in the war against terror in Nigeria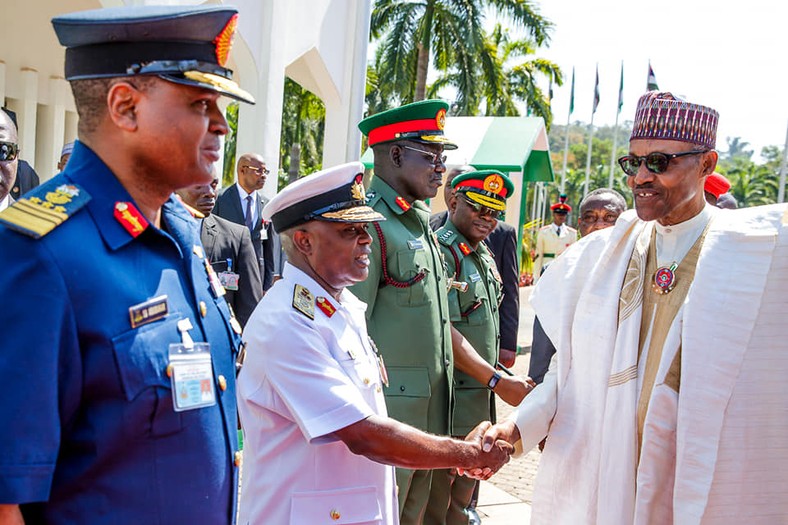 In a reaction to the Amnesty International report, Presidency said the government is increasingly concerned about the role that Amnesty International is playing in the war against terror in Nigeria.
President Muhammadu Buhari appealed to the leadership of Amnesty International to scrutinise its advocacy in Nigeria, especially as it relates to the war against terrorism.
Source: Business Insider NG