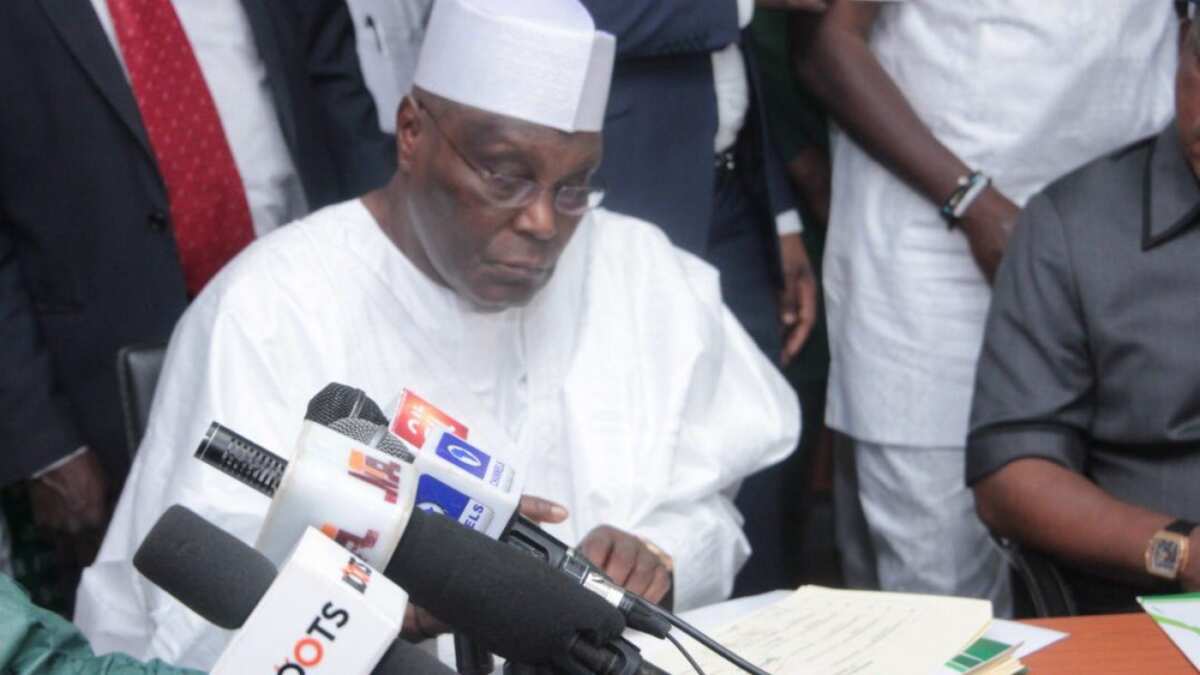 A report by news sources ThisDay indicates that former Vice President Atiku Abubakar has divested from Integrated Logistics Services (INTELS) Nigeria Limited.
INTELS is reputed to be Nigeria's largest logistics company that provides comprehensive integrated services for the nation's oil and gas industry.
Atiku was reported to have sold his Intel shares for $100million (N46 billion). It is noteworthy to state that prior to his popularity and huge achievements in his political career, Atiku was reputed to be a successful businessman, but his position as Nigeria's number two man between 1999 – 2007, further boosted his profile due to what many say is a result of political patronage
Meanwhile it was reported that the company has been at loggerheads with the Nigeria Ports Authority in recent times, a feud Atiku insists is politically-motivated.
As a result of these unresolved feuds, INTELS' spokesman, Mr Tommaso Ruffinoni, told ThisDay that Atiku exited the company with his family as of December last year.
The former vice president was said to have sold his interests through a series of transactions executed by his family Guernsey Trust.
According to the report, Atiku sold his shares to Orleal Investment Group, the parent company of Intels, for various amounts totalling over $100 million in the deal that spanned two years.
It was learnt that Atiku was paid $60 million, $29 million $24.1 million in three instalments. When converted to naira, the money is close to N40billion.
Financial analysts believed that with that amount of cash, Atiku may be ready for another presidential bid.
The former vice president had in 2015, described Intels as his most successful business.
Moreso, the former vice president's investment portfolio spans across various sectors which include food and beverages, oil and gas, agriculture, education, media, logistics, hospitality, property and haulage.
With his deep pockets, prior experience and a likely final push for the presidency in 2023, Atiku is seen as one of the country's favourites to clinch the presidential ticket of Nigeria's main opposition party – the People's Democratic Party (PDP).
Meanwhile, there are already ongoing speculations that the current leadership of the party favours him and would not hesitate in handing him their tickets come 2023 polls.
Meanwhile in a related twist of events, Apostle Vitalis Odumma, a United Kingdom-based Nigerian cleric, has declared that the presidency won't go to the southeast in 2023.
The Imo-state born preacher stated this while interacting with selected journalists including a Legit.ng reporter in Abuja on Friday, December 19.
Many Nigerians have seriously taken the words of the cleric to heart and are considering it, a true revelation with regard to the future of the country because in the past, Odumma was famous for correctly predicting the emergence of Senator Hope Uzodinma as the Imo state governor in a prophecy he delivered as early as March 2019.
According to him, politicians of Igbo stock jostling for the presidency in 2023 should wait for their turn, adding that God has not sanctioned the emergence of an Igbo as the country's number one citizen.
Whilst many political aspirants are scheming secretly, jostling for potential positions, and some men of God and religious clerics are busy making prophetic declarations, it is imperative that the people's mandates be put into consideration. Nigerians are wiser and smarter now. The youths have finally awoken from their prolonged and alleged slumber and are no longer in a mood to tolerate mediocrity in political leadership as far as Nigerian is concerned.
Gift Joseph Okpakorese
Staff Writer