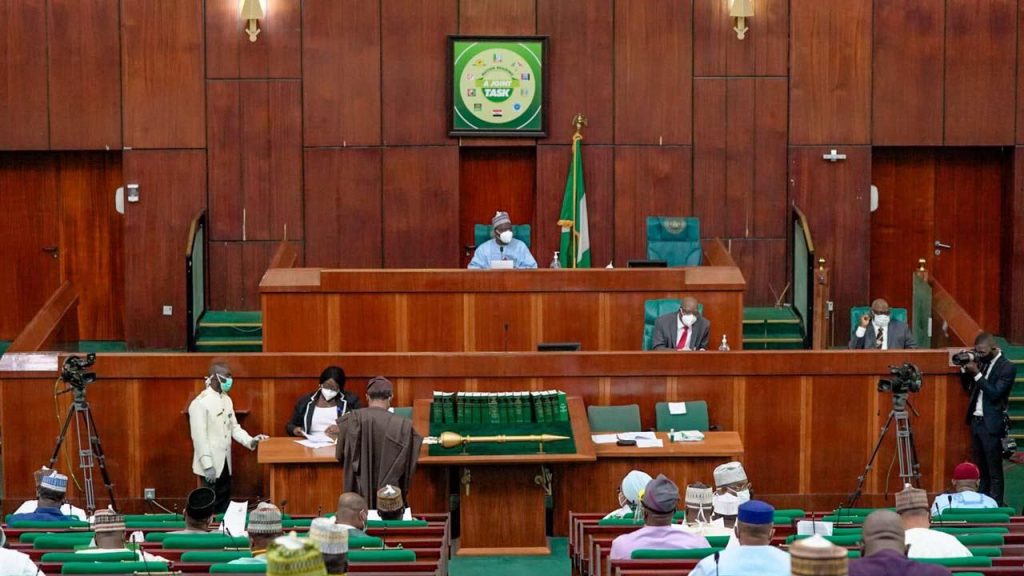 By Uche Amunike
The Speaker,  House of Representatives, Tajudeen Abbas has, Thursday, increased the number of House Standing Committees of the House of Representatives from 110 constituted by his predecessor, Femi Gbajabiamila to 134, thereby creating 24 new committees in the 360-Member House.
All the aspirants who vied for the seat of Speaker against Mr. Abbas some months ago, were among those that were named as committee heads. They include Deputy Speaker Idris Wase, representing Plateau under the aegis of the APC, Yusuf Gadgi, and Musa Betara, who represented APC Bornu. Eventually, Gagdi and Betara withdrew from the race.
Wase, was appointed the Chairman the House Standing Committee on Federal Character, while Betara was appointed Chairman of the Committee on Federal Capital Territory. Recall that under Gbajabiamila, Gadgi was Committee Head on Navy. He retained his position, while Abubakar Nicholas, representing APC Kano, was made House Committee Chairman on Appropriations. His deputy is Idris Igariwey of PDP, Ebonyi state.
The Finance Committee Chairmanship was retained by an ally to President Bola Tinubu, James Faleke of APC, Lagos. He headed the Finance Committee in the 9th session under Femi Gbajabiamila, as well as his deputy, Abdullahi Saidu of APC Niger. Kogi State-born Faleke was also the secretary of the Tinubu Campaign Organization until recently.
The House Committee on Public Accounts was given to Bamidele Salam of the PDP,  Osun state, while Babajimi Benson of APC, Lagos retained the Committee on Defense.
The highest number of Chairmanship positions was gotten by the ruling APC with a total number of 80 lawmakers drawn from them, while 39 PDP lawmakers were assigned as House Committee chairmen.The New Nigerian Peoples Party (NNPP) got 6 Chairmanship positions while their counterparts from the Labour Party garnered 6 positions as well.
Just before the announcements of the new committee heads were made, Mr Abbas appealed to the lawmakers to take the appointments as fair and just, clarifying that there was no such thing as grade one or juicy committees.
His words: 'My dear Colleagues, you would recall that the leadership of the House has consistently assured members of its resolve to be fair to all, irrespective of political leanings and affiliations.'
'There are no grade 'A' nor the so-called 'juicy committees' as some erroneously often think. Every committee of the House enjoys equal status, powers and privileges as mere working groups to discharge the mandate given to us by our constituents', he stated.
Some of the Chairmen and their portfolios included Hon. Benjamin Kalu, the deputy speaker (Abia)-Constitution Review Committee; Hon. Abubakar Bichi (Kano)-Appropriations; Hon. Muhammed Elrufai (Kaduna)-Banking Regulations; Hon. Bamidele Salam (Osun)- Public Account; Hon. Ikenga Ikeagwuonu Ugochinyere (Imo)- Petroleum Resources (Downstream) Hon. Henry Okojie (Edo)- Petroleum Midstream; Hon. Victor Ogene (Anambra)- Renewable Energy; Hon. Amos Dunia- House services; Hon. Ibori Swenu (Delta) NDDC; Hon. Babajimi Benson (Lagos)-Defence; Hon. Hassan Fulata (Jigawa)-University Education and Hon. James Falake (Lagos)- Finance; Akin Alabi (Oyo) Media; Ginger Onwusibe (Abia)-Financial Crimes.
Others were Muktar Aliyu Betara (Borno)- FCT; Hon. Boma Goodhead (Rivers) Local Content; Hon. Wole Oke ( Osun) Judiciary; Hon. Ahmed Wase ( Plateau)- Federal Character; Hon. Abdulmumuni Jibrin (Kano)- Foreign Affairs; Hon Akin Alabi (Oyo)-Works; Hon. Leke Abejide (Kogi)-Custome and Excise; Hon. Yusuf Gagdi-(Plateau)-Navy; Hon. Ado dogwa (Kano)-Petroleum Up -Stream and Hon. Peter Akpatason (Edo)- Aviation.