Mister Jay Wonder, Gistreel
A beautiful Nigerian lady has come under fire and severe ridicules on social media after her controversial post on the type of man, she wants as a husband.
The lady identified as Ivy Beauty, in one of her posts, categorically stated that she prays the mother of the man, who will eventually marry her, dies before they get tie the knot
In order words, she wants her future mother-in-law to die before she can agree to get married to her son or better still get married to a man, who doesn't have a mother.
Beauty disclosed that her reason behind her demand, is because she isn't capable of dealing with the alleged troubles of having a mother-in-law.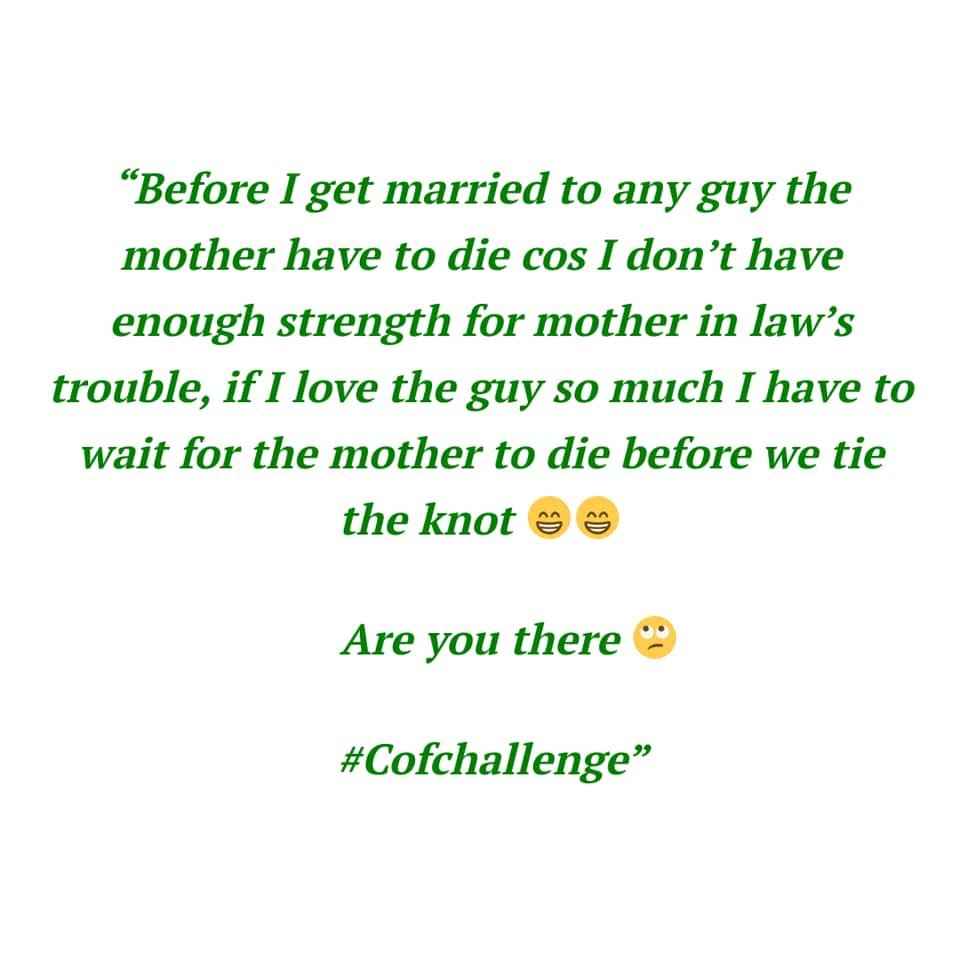 She, however, concluded that if she is dating a man who has a mother and she really loves the man, she will have to exercise patient till the mother of the man dies, before they can marry.