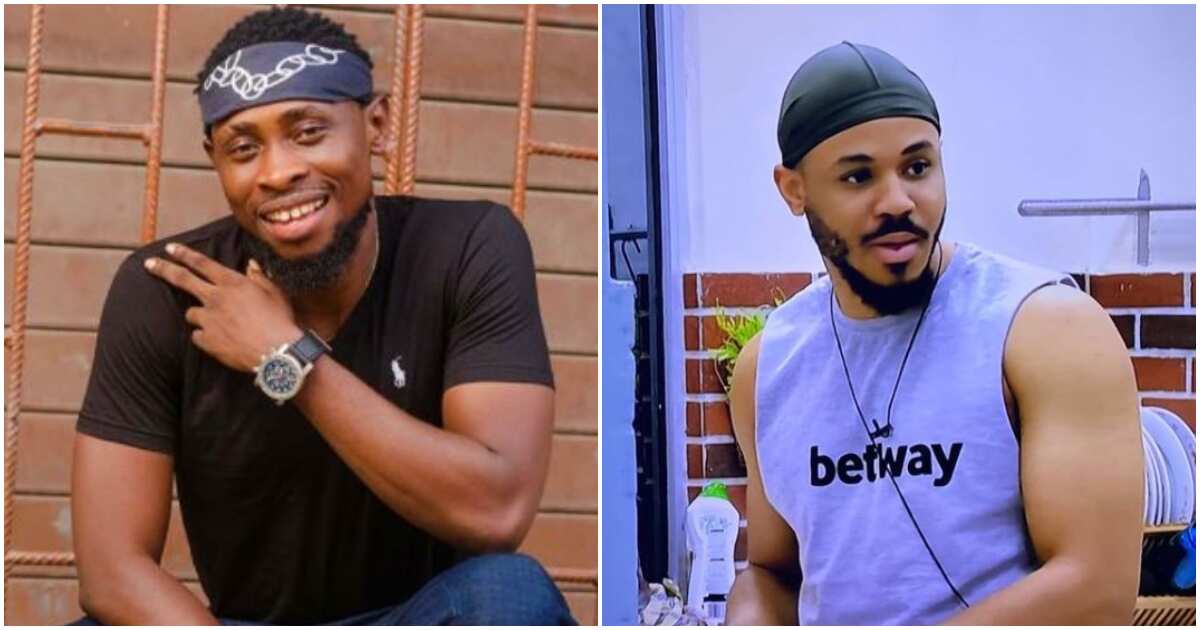 Trikytee and Ozo are the latest housemates to be evicted from the Big Brother's house. The evictions took place at the BBNaija 2020 live show on Sunday the 20th of September.
The following housemates were up for possible eviction Ozo, Dorothy, Laycon and Tricky Tee. Majority of the viewers believed strongly that Trikytee's time was up reason being that, he was up against housemates perceived to be very strong and competitive.
Fans teased and speculated during the Saturday night party before the eviction show that Trikytee was giving viewers his farewell and send forth dance because, he was seen to be dancing jubilantly, excitedly and in high spirit as fans called him the life of the party.
Meanwhile, during and after the party, Ozo was seen having a difficult time trying to get Nengi's attention and while he was at it, majority of the viewers kept commenting and condemning the fact that he was all over Nengi which was a dumb thing to do, as he couldn't control his emotions or take no for an answer. Fans accused him of not knowing when to take a step back to evaluate the situation of things and when to give up when something is obviously not working.
Ozo kept on apologizing and trying to convince Nengi about his feelings and the fact that he loved her and was not angry with her or petty over Nengi's accusations of him. In all of these, Nengi was unmoved but eventually as usual, they settled their differences.
TRIKYTEE'S EVICTION
During the live evictions, Trikytee was the first to be evicted after Ebuka confirmed that Laycon was safe.
Immediately Ebuka announced Trikytee's name as being evicted, he bade farewell to his fellow housemates, and humorously joined Biggie in counting the 10 seconds time out.
While on stage, Ebuka asked him what he thought about the housemates who kept saving him consecutively and he replied " I don't really know but I guess because I am me… perhaps because I was cool with everyone and have no ill feelings for anyone too."
When quizzed by Ebuka if he liked anyone in the house, he replied that he liked Dorothy because she was like him, a free spirited and jovial person who also had a good vibe, which made her cool with everyone. He however said that unlike Ozo, he wouldn't fancy running after a lady that he loved or liked or didn't exactly feel same for him. He said "I know better how to manage my emotions and I wouldn't have done anything on air with anyone whom I felt attracted to on live TV."
He concluded that moving forward he said he would invest more in the entertainment industry and would continue shooting videos and making more films and editing in music as well.
OZO'S EVICTION
Ozo was the next housemate to be evicted. Before Leaving, Ozo instructs a fellow housemate to take care of Nengi and tells Nengi, " I love you" as she broke down bitterly in tears while being consoled by housemates.
On stage Ozo refused to be apologetic about his behavior of not giving up on Nengi and said that " I know everyone watching will see me as "dumb dumb" but I really and truly love Nengi…This love and feelings started in week three before my birthday…I love her for her story and her resilient struggles and all she plans to achieve."
When asked by Ebuka why he's not giving up on Nengi after she has clearly told him she had a situation unresolved outside the house? Ozo replied " There's something about her, and that amongst all the ladies he's ever met she stands out. Moreover, she's smart, has fire and attractive."
Moving forward Ozo plans to do more for Sports Development and create opportunity for its Awareness and Education.
Gift Joseph Okpakorese
Staff Writer