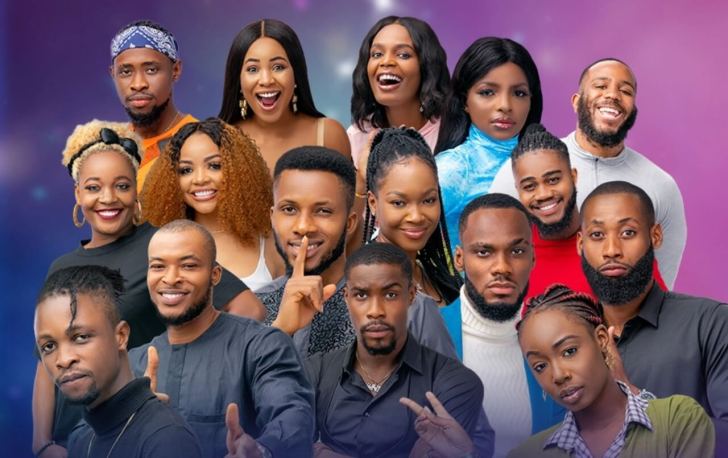 It is no longer news that the BBNaija 2020 reality show is a twenty four hours program, which most viewers cannot be privy to follow through at every point in time and the simple reason is because even the fans and viewers have their own lives to leave as well.
The just concluded week eight was full of so much drama and revelations that one could not but resist the temptation of collating highlights of all that transpired during the tensed week.
Below are a few of the special moments and juicy comments witnessed during week eight;
-Ozo had microphone infringement and was given a second strike.
-Ozo can't seem to stay away from Nengi, Dorothy and Laycon complains.
-Nengi tells Neo I had to give Ozo space to make him focus on the game.
-Dorothy tells Ozo to focus on the game even if he wants to have a relationship.
-Laycon tells Vee; " Am still feeling bad and sad for the way Erica left the show…I feel responsible in a weird kind of way."
-Vee tells Laycon; "Am not bothered about Erica's leaving because she's the architect of her misfortunes."
-Trikytee said he choose Laycon as deputy head of house because other housemates would not have chosen him if it was the other way round.
-Nengi tells fellow housemates especially Ozo, in a private conversations "Am not single and searching for a life partner. I have a situation that is unresolved outside the house".
-Kiddwaya advises Ozo to make his move on Nengi before it's too late. Also tells him to find out if Nengi feels the same way as he feels for her.
-Housemates treated to mad fun in Biggies Jacuzzi on Friday night with bikinis and lots of drinking and barbecues.
– Housemates won their wager this week under Trikytee's administration and are rewarded with special favours from ShowMax.
-Trickytee, Laycon and Vee won an expensive trip to Cape Town courtesy of ShowMax for two.
-Prince Evicted; and he said he knew that if he didn't win the head of house games then, that would be the end of the road for him. He told Ebuka that he was disappointed he didn't win the head of house challenge,
-Prince: "I didn't want a relationship in the house but everyone was pushing for it and after several pressures I had to settle for Tolanibaj " I still have scores to settle with her when I get outside the house". He was also surprised that Trikytee was part of those who nominated him.
-Prince: On going forward; "I want to be like you Ebuka. A TV and reality Host, am making an open confession to the whole world that you Ebuka should be my mentor, prince said. I also want to go into Agriculture and also open my own saloon. I wished and hope I'll win the Darling task as well."
-Kiddwaya Evicted: "Am kinda happy to be out. He claims he was already getting bored and missed his gym sessions. Money was never the motivation, I just needed the network platform, to meet people, to make new friends and have fun."
-Kiddwaya: "People think I and Nengi have something going but we are just friends. Am not attracted to or have any feelings for Nengi. Don't know how Nengi feels about me but I don't feel sexually attracted to Nengi."
-Kiddwaya to Ebuka about Erica; "We will focus on our friendship and see what happens outside the house. I don't really know what I want with her right now I just want to get mentally fit and see how it goes from there."
-Kiddwaya: "Housemates felt I didn't need this (the grand prize) because my story was different from their experiences."
-Nengi responding to Ebuka on BBNaija 2020 live eviction show: "I don't know if all I have told Ozo about how I feel towards him and what I want from him has sunk in. I hope it has but doubt it. I want friendship not relationship."
-Trickytee and Laycon celebrate epic head of house victory with emotional embrace and swag.
-Viewers on social media: The gratitude and genuine appreciation from Trikytee and Laycon makes them the most humble housemates in the BBNaija 2020 season five lockdown edition.
-Ebuka's final advice to housemates: He tells them to be focused and know who to trust. The show has gotten to its crucial and vital stage. Not every kiss is a sign of love as shown by Judas Iscariot. Whatever decisions you make and actions you take now, will make or mar you."
Gift Joseph Okpakorese
Staff Writer