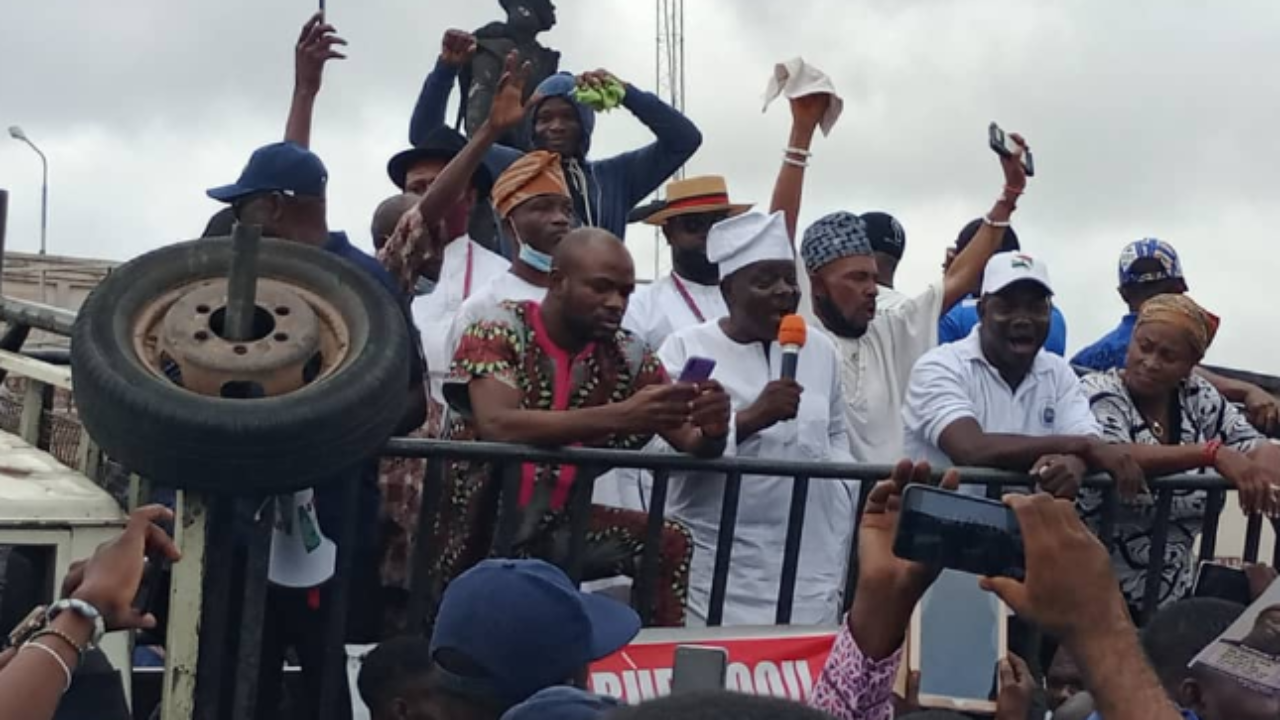 Gift Joseph Okpakorese
Despite police restrain, Ilana Oódua, a group of Yoruba activists, have commenced their campaign, insisting on the right of the Yorubas to become a sovereign and autonomous race.
Some aggrieved persons have felt marginalized on issues bordering on the power structure, insecurity, kidnappings, killings, lack of proper revenue and resource allocation, etc, within the federation. They have therefore decided to hold a campaigns soliciting for their independence.
Recall that the people of the Ilana Oódua group were earlier prevented by police officers from carrying out their intended rally which was scheduled to hold on Saturday, April 17th, 2021 in Ibadan, Oyo state capital,
As a result of the restrictions imposed on them by security officials, the Yoruba group relocated to Mapo roundabout to organize the earlier planned revolt, insisting that no one could stop them from getting their desired request.
Meanwhile, eyewitness reports revealed that the group displayed the Oódua National flag and that some of the protesters waved banners that read "support the Yoruba nation", as they marched and chantel through the city roundabout.
Addressing the media, one of the leaders of the group Kunle Adesokan, disclosed that the people from the
Yoruba
race are extremely weary from the ill-treatment and marginalization they have faced over the years, and are now ready to take the bull by the horn and stand out on their own, as an independent body.
Furthermore, he explained that there was no cause for alarm as the protest was not planned to be chaotic and violent and that they had no intention of causing mayhem in any form whatsoever.
"What we are saying is we want the Yoruba nation. We are tired of staying with Nigeria. Enough of killings, maiming, and destruction of properties," he said.
"No retreat no surrender. We have started the rally in Ibadan, there is no going back. We are starting here because Ibadan is the capital of
Yorubaland
but we will not use violence."
It is worthy of note to observe that media outlet TheCable, confirmed that the organizers of this rally, did not by any means, have the authorization and support of most Yoruba executives and socio-cultural groups, in their quest for independence.