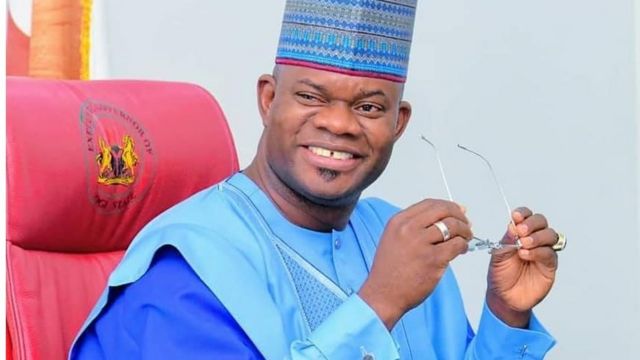 Gift Joseph Okpakorese
Politics in Nigeria and anywhere in the globe is always a very sensitive topic for debate and careful planning especially because it forms the bedrock of where the pendulum of any society or nation would swing regarding her growth or development.
In as much as it is a given that, moving a country, state, or society forward positively should be the main aim and objective of any aspiring leader, there, however, happen to be some leaders who are solely interested in their selfish intentions as experience and history have shown.
In Nigeria for instance, the majority of her leadership in the past has been observed to be guilty of self-centeredness or ulterior motives whilst in power because they were always seen to favor a majority of family members and relatives, or were drawn towards people from their region, religion, and ethnic backgrounds, in their employments, allocation of resources, awarding of contracts, ministerial appointments, political party affiliations, etc.
It is therefore strange within the context of Nigerian politics, to see any form of alliance between individuals or groups of persons who are perceived and known to support different political parties have different political ideologies, come together to finance and protect each other's interest without any hidden agenda.
Just recently, it was revealed to the general public by news sources that Olujuwon Obasanjo, son of Ex-President Olusegun Obasanjo, has enjoined Nigerians to endorse Yahaya Bello, the existing governor of Kogi, in the forthcoming 2023 elections for the presidential position.
Apparently, Yahaya Bello is presently administering his second term in his gubernatorial duties and history has shown that apart from his achievements so far, he also evolved as one of Nigeria's brightest and youngest governors at the age of 40 by the year 2015.
Obasanjo's son openly declared his support for Bello while paying a courtesy visit to him on Friday last week in Abuja. He also remarked that it is time the country engages the services of a youthful president as it is being currently witnessed in advanced countries.
Meanwhile, Onogwu Mohamed, chief press secretary to the governor, commenting after the conference, disclosed that Olajuwon interpreted the clamour for Yahaya Bello's campaign for presidential office in 2023 as instantaneous. He continued claiming that youths had been disregarded for quite a long time in Nigeria and also making allusion to the fact that most of the previous leaders, his father-inclusive, were privileged to have led the country while they were much younger.
"Nigerian youths have been neglected for too long, despite their numerical strength and huge contributions in the electioneering processes," Obasanjo was quoted as saying.
"They have been denied space to manifest their aspirations in political decision making for too long. The energy and patriotism of the youths can never be in doubt.
"At 35 to 45 years of age, current elder statesmen like Gen. Muhammadu Buhari, Gen. T. Y. Danjuma, Gen. Yakubu Gowon, and of course my father, Olusegun Obasanjo were at their best in leadership.
"Total inclusion of youths in governance is a catalyst for fruitful, timely, and productive governance template for the people.
"With a Bello presidency, there is no doubt that youth of competence and patriotic valor under the age of 27-30 can be ministers."
Olajuwon, therefore, encouraged Yahaya Bello to remain relentless in his intentions to attain the presidential seat come 2023. Meanwhile, Kingsley Fanwo, Kogi information commissioner, had earlier recalled that since November 2020, the governor has been under pressure to vie for president in 2023. Exactly a month later, the Kogi House of Assembly endorsed him for the country's highest office.