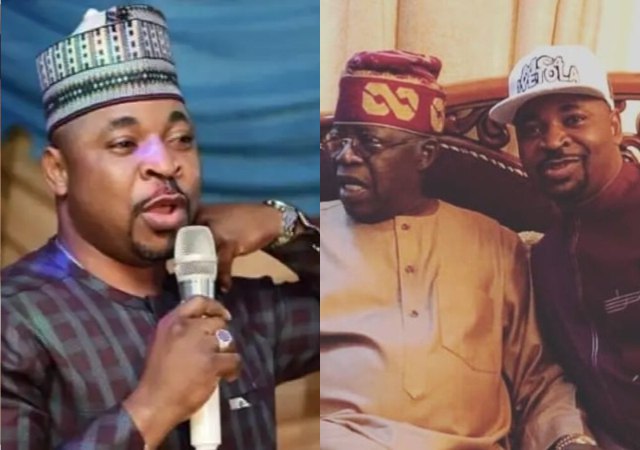 Chairman of Lagos State Parks and Garages, Musiliu Akisanya popularly known as MC Oluomo has spoken out on his relationship with President-Elect, Bola Ahmed Tinubu.
The former NURTW boss in a viral video, pledged his lifetime loyalty and commitment to Bola Ahmed Tinubu over his constant support for him.
MC Oluomo revealed that Tinubu has been taking care of him since 1999, hence why he can't leave him.
Addressing his critics, MC Oluomo stated that he is unbothered and unmoved with their daily insults.
However, he appealed to his critics to refrain from insulting and abusing him as he holds no grudge against anyone.
Addressing Adunni Ade clams that Yoruba actors were paid N90K to campaign for Tinubu, he denied the allegation.
"Please don't let us insult ourselves on social media. Those that abused me, those that talk against me there is nothing that concerns me but CGI I strongly behind me and God would stand with them.

"Tinubu has been taking care of me since 1999, I cannot leave him. I am not a betrayer. I am not moved by those insulting me on the social media ".