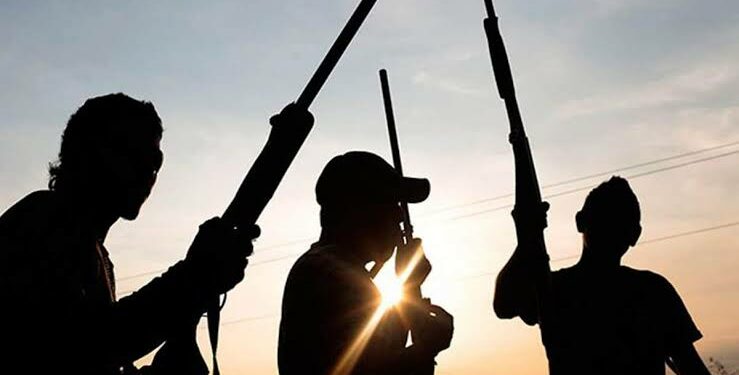 Palpable tension has now enveloped Enugu state over the reported killing of the Labour Party senatorial candidate for Enugu East Senatorial District, Barr. Oyibo Chukwu.
The lawyer was reportedly shot and killed alongside other occupants of his branded Sienna bus on Wednesday night at Amechi road, Enugu South Council of the state, while returning from a campaign trip in Agbani.
Similarly, the driver of the People's Democratic Party PDP, House of Representatives candidate for Enugu South and North constituency, Hon Offor Chukwuegbo was killed along same axis by gunmen reportedly shouting "No election in Biafra land".
The campaign vehicle belonging to Chukwuegbo that he was driving was also set ablaze in the incident.
It was learnt that Barr Chukwu was billed to be hosted for a reception by his Amurri community on Thursday by 2.00pm.
Sources stated that the Hilux vehicle bearing the gunmen had overtaken his branded Sienna bus at the Amaechi axis and opened heavy fire at it whuch ignited the vehicle in the process and burnt the entire occupants in it.
Younger brother of the candidate, Lucky Chukwu said last night " the story is terrible. I cannot say more than this for now, but this is bad". He was said to be returning home after a campaign tour"
Governorship candidate of the Labour Party in the state, Chijioke Edeoga however confirmed the story, saying that " the entire occupants of the sienna car were burnt to ashes".
"This is a devastating blow for us. I was with the candidate on Tuesday and we were planning how to attend the reception by his community. It is unfortunate that this can happen", Edeoga said.
Also Chukwuegbo, who confirmed the killing of his driver, said the gunmen may have attacked him before reportedly running into the Labour Party candidate
He added however that while those that attacked his driver rode on tricycle, those that attacked the Labour Party candidate rode on Hilux vehicle.
"I must tell you that nobody escaped from the sienna bus belonging to the Labour party from what I heard. My driver may have been attacked before that of the Labour Party".