Popular media personality, Toke Makinwa has aimed a dig at controversial public speaker Reno Omokri over his alleged new baby with UK based lover.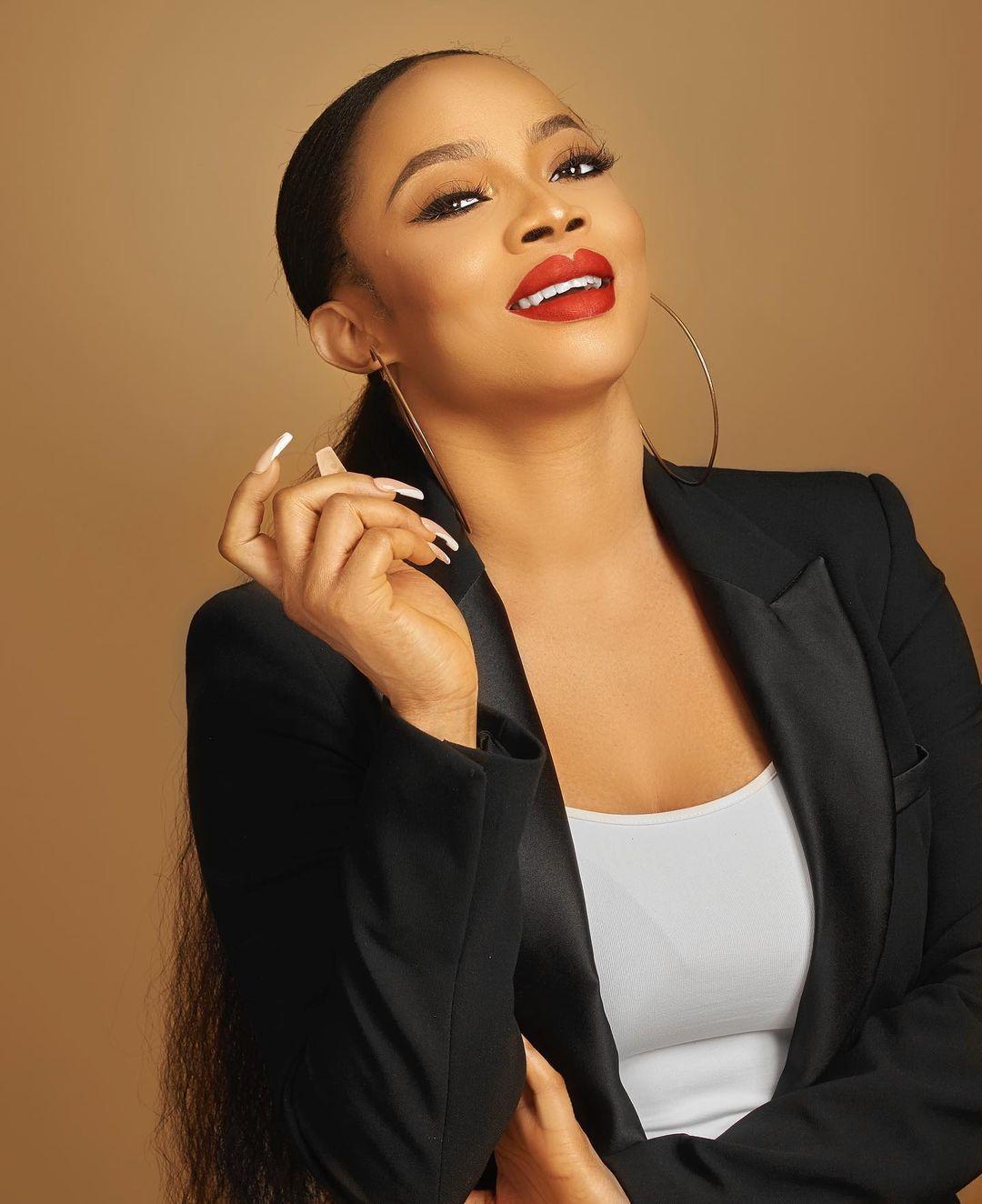 It would be recalled that Reno Omokri was in the news some days ago when it was reported that he has welcomed a new child with a UK based lady.
Though he has come out to deny such rumour, Toke Makinwa has decided to poke fun at him via a series of tweets on her Twitter handle.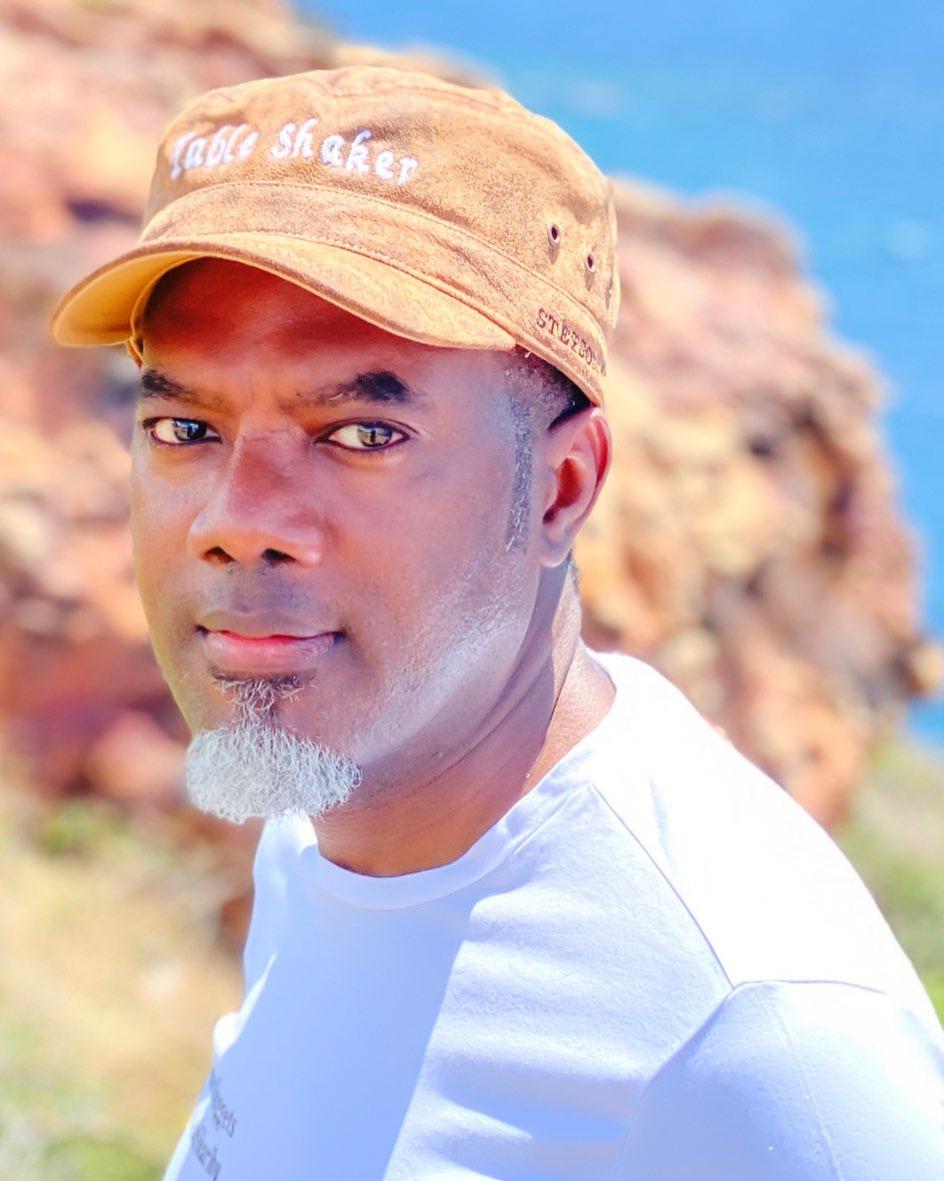 According to Toke Makinwa, it better not be true that Reno Omokri who has been consistent in calling out women has been cheating on his wife.
She noted that if it ends up being true, that shows everyone is a culprit and no one is a saint.
Read Toke Makinwa tweets below:
Ohhh so there is dirt on that guy that constantly abuses women and calls us trash????? I'm hoping for his sake that it's not true, but then I guess now he knows how it feels to have untrue things said about you, he knows now how it feels to be judged via a false story. 😂😂😂
Truly everybody must chop breakfast. Let it not ge true o, cos if per adventure it is true lasan 😂😂😂😂😂😂Ole ni everybody😂😂😂
I would tag him but for all the times he has insulted me he has never mentioned me directly so I shall indirectly return the favour.😢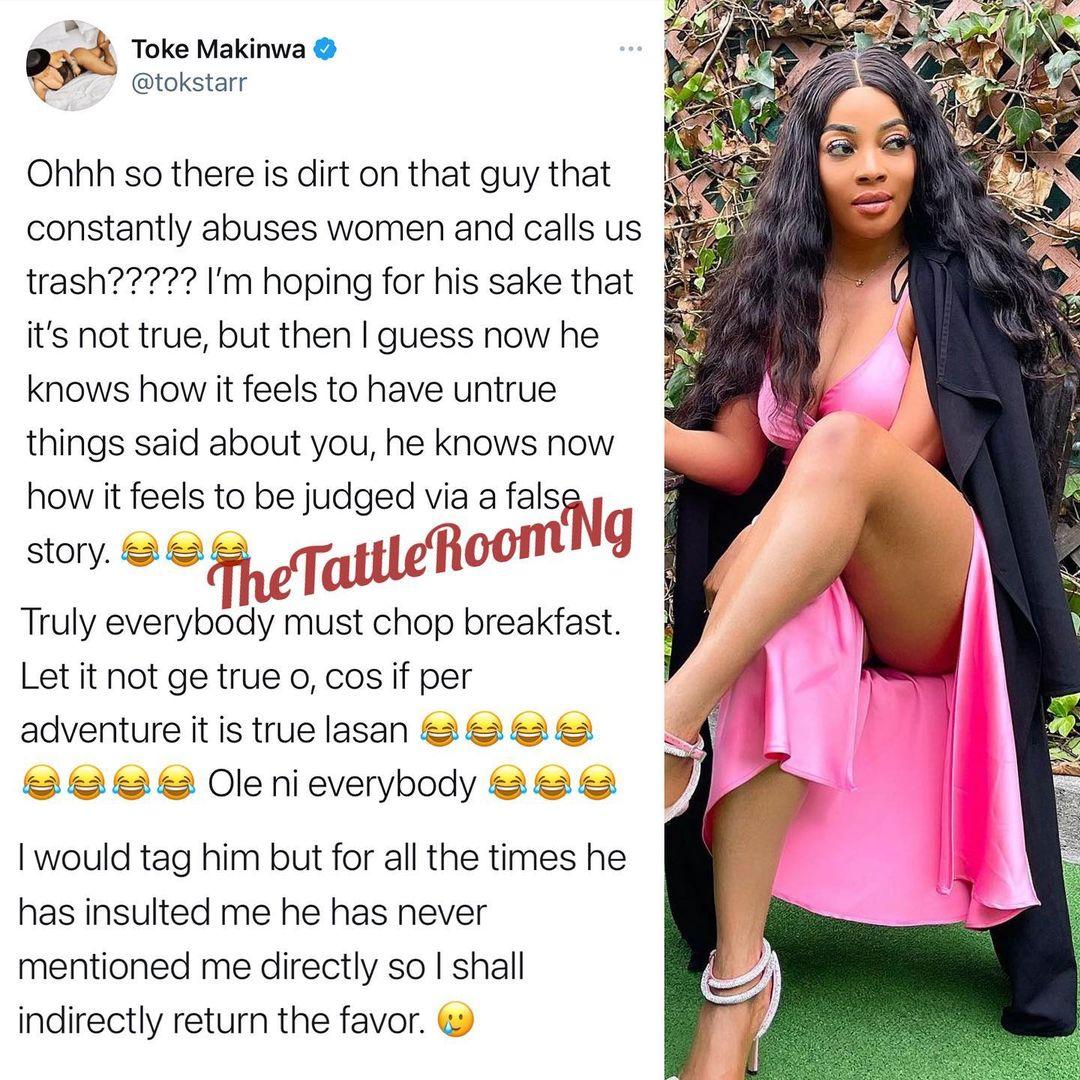 Source: Gistreel