To follow Prof. Okey Ndibe on his powerful weekly exposés and other interesting political and entertainment news from Nigeria, click HERE to subscribe to the Life and Times newsletter…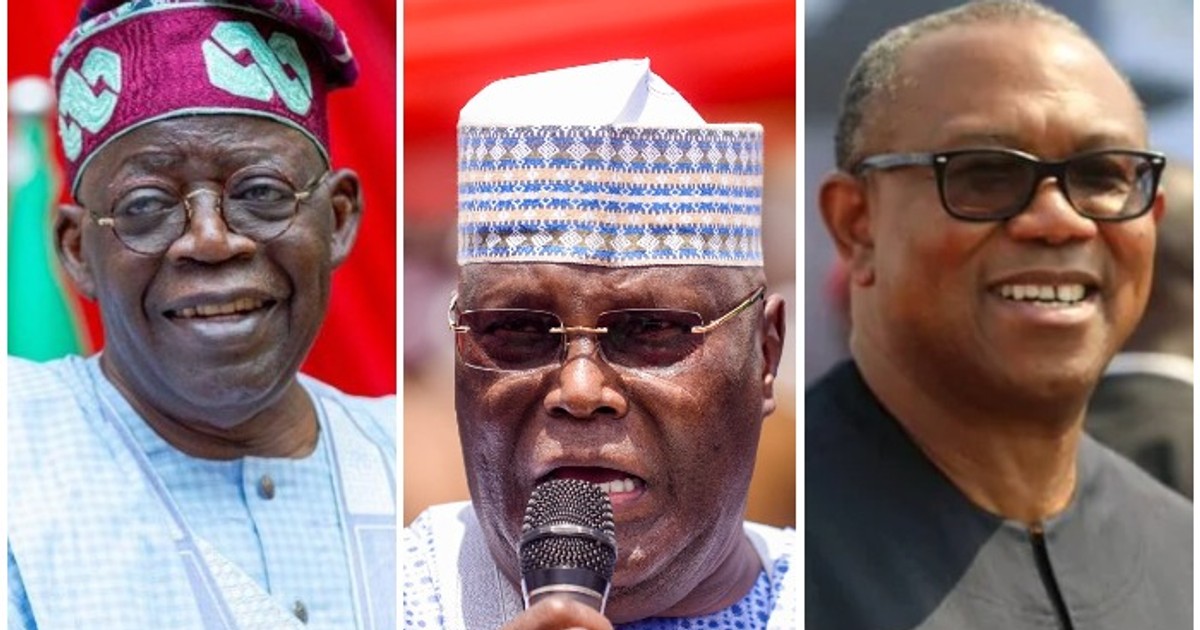 On your marks, set, go!
This week, Wednesday September 28, is the official start-off date for Nigeria's 2023 elections. Finally, the scores of candidates seeking to succeed President Muhammadu Buhari have the opportunity to strut the stage, selling their platforms to Nigerians.
Now, a lot more is at stake in Nigeria than at any given time in the country's history. The country is far more broken than it's ever been. It is, all things soberly considered, a shell of a space, a thoroughly failed state.
Nigeria has flirted numerous times before with bankruptcy. This time, its finances are so bleak that the Central Bank routinely prints money to enable the various strata of government to meet recurrent expenditures. Behold a country that's on the verge of regularly borrowing money to make interest payments on its debts.
Nearly forty years ago, the pan Africanist thinker Chinweizu issued a dire warning about Nigeria entering what he termed "debt trap peonage." His prescient analysis did not resonate with many Nigerians. With their country awash with petro dollars, too many Nigerians mistook Chinweizu for a trafficker in unwarranted alarmism.
As long as the country's deltaic region continued to bubble with gargantuan deposits of crude oil, we were not going to shake. We let our rulers, military or civilian, gorge themselves on as much of the commonwealth as they pleased. After all – went our reasoning – there were always crumbs that came the way of the rest of us.
Alas, decades of mindless greed by a small pack of hyenas and moral permissiveness by the larger populace, Nigeria has arrived at a sorry junction.
In many ways, fiscal bankruptcy is the least of the country's crises. Grimmer by far is the fact that Nigeria has become a vast insecure space. Kidnapping is a growing industry. In a swath of the northern part of Nigeria, kidnappers frequently invade boarding secondary schools. Often, they cart away hundreds of students at a time. The hapless victims serve as raw material in the lucrative economy of abductions. Female abductees are sometimes auctioned off as spouses to depraved geriatric men, or abused as sex slaves by their captors. Parents of kidnapped youngsters must pay princely sums as ransoms if they ever wish to see their traumatized, despoiled children.
There's hardly any highway in Nigeria that's free of the predations of kidnappers and armed robbers. For many Nigerians, the experience of safely traveling from one location to another, within a state or to a different state, is viewed as an occasion of divine beneficence.
Kidnappings are compounded by gruesome acts of terror orchestrated by myriads of militant groups. Their violence is often directed at specific targets, but sometimes altogether arbitrary. Their menace has lent Nigeria that awful reputation as a place where life can be nasty, brutish and short.
It would be unfair to blame Buhari alone for Nigeria's wretched condition. No, his predecessors, to one degree or another, contributed to the country's march to cataclysm. Even so, Buhari – through his disastrous statecraft, his nepotism and reluctance to cultivate a broad vision of Nigeria, his shocking accommodation of corruption, and his indifference to the pain of Nigerians – has put an exclamation point to his country's tragedy.
To understand the depth of Nigeria's calamity is to develop a skeptical stance on the prospects of next year's elections. In light of the extraordinary violence that often mars Nigerian elections, I worry that we have a perfect recipe for unspeakable disaster. I have argued before – and I restate here – that Nigeria is in a comatose state. Its condition hardly conduces to an electoral exercise that is likely to exacerbate current fissures in the body politic.
I hope I'm wrong. Above all, I'd like to be proved wrong.
Now that the electoral season is set to take off, I am keen to see how the various presidential candidates make their case. Before now, the PDP's candidate, former Vice President Atiku Abubakar, has preoccupied himself with taming Governor Nyesom Wike's insurgency. Wike, who lost to Atiku in the dollar-denominated battle for their party's presidential ticket, has made no secret of his intention to play spoiler unless the party acceded to some of his conditions. Beyond wooing or neutralizing Wike, does Atiku understand the scale of Nigeria's economic woes? Does he have a plan for pausing the country's seemingly inexorable descent into a chasm? As a former VP with a reputation for self-enrichment, is he ever going to accrue moral credibility in the eyes of Nigerian voters?
Former Governor Bola Ahmed Tinubu, who's hoisting the ticket of the ruling APC, has one heck of a job. In pursuit of his party's nomination, he had doled out cash as if it were going out of style. In a moment of brashness that has now come to define his quest, he declared that it was his turn to run Nigeria. That hubris may prove costly, especially given his undeniably frail health. Does he have any magic touch as a leader that would persuade Nigerians to overlook his deteriorated health? Besides, many voters already tie him to the incumbent president's dismal record. Does he have a shot at distancing himself from Buhari? Can he expel the ghost of Buhari's image as a widely despised symbol of Nigeria's utter failure?
Peter Obi, a former governor of Anambra State, is the most intriguing candidate. He's benefited from being adopted by Nigeria's impatient youths as the carrier of their dreams for a different, better country. He's achieved star status. During a recent swing through the US, he was feted by ecstatic fans who dubbed him "president-in-waiting." Where Atiku and Tinubu owe their tickets to the cash they dispensed – and are expected to dispense – Obi's supporters appear ready to lavish him with campaign donations.
On paper, he's looking unstoppable. But neither he nor his supporters should suppose that the presidential prize in their firm grip. Does Obi have the discipline to devise a ground game? Are his fans – many of them pejoratively dismissed as social media warriors – prudent and patient enough to convince doubters rather than heaping intemperate abuse on naysayers?
No question, Obi talks a great game. But is he capable of putting together a coherent and persuasive program of action that addresses Nigeria's manifold crises? And does he have the spine to withstand his opponents' salvoes – or convincing answers for the blitzkrieg of attacks that his opponents will unleash, sooner than later?
On your marks, set, go!
Okechukwu Ndibe, better known as Okey Ndibe, (born 1960) an acclaimed Nigerian novelist, political columnist and essayist  was born in Yola, Nigeria. He is the author of Arrows of Rain and Foreign Gods, Inc.
Ndibe has worked as a professor at several colleges, including Connecticut College, Bard College at Simon's Rock, Trinity College in Hartford, Connecticut, and Brown University.
We are honored that he brings his sharp intellectual depth and years of political activism to write for Life and Times.