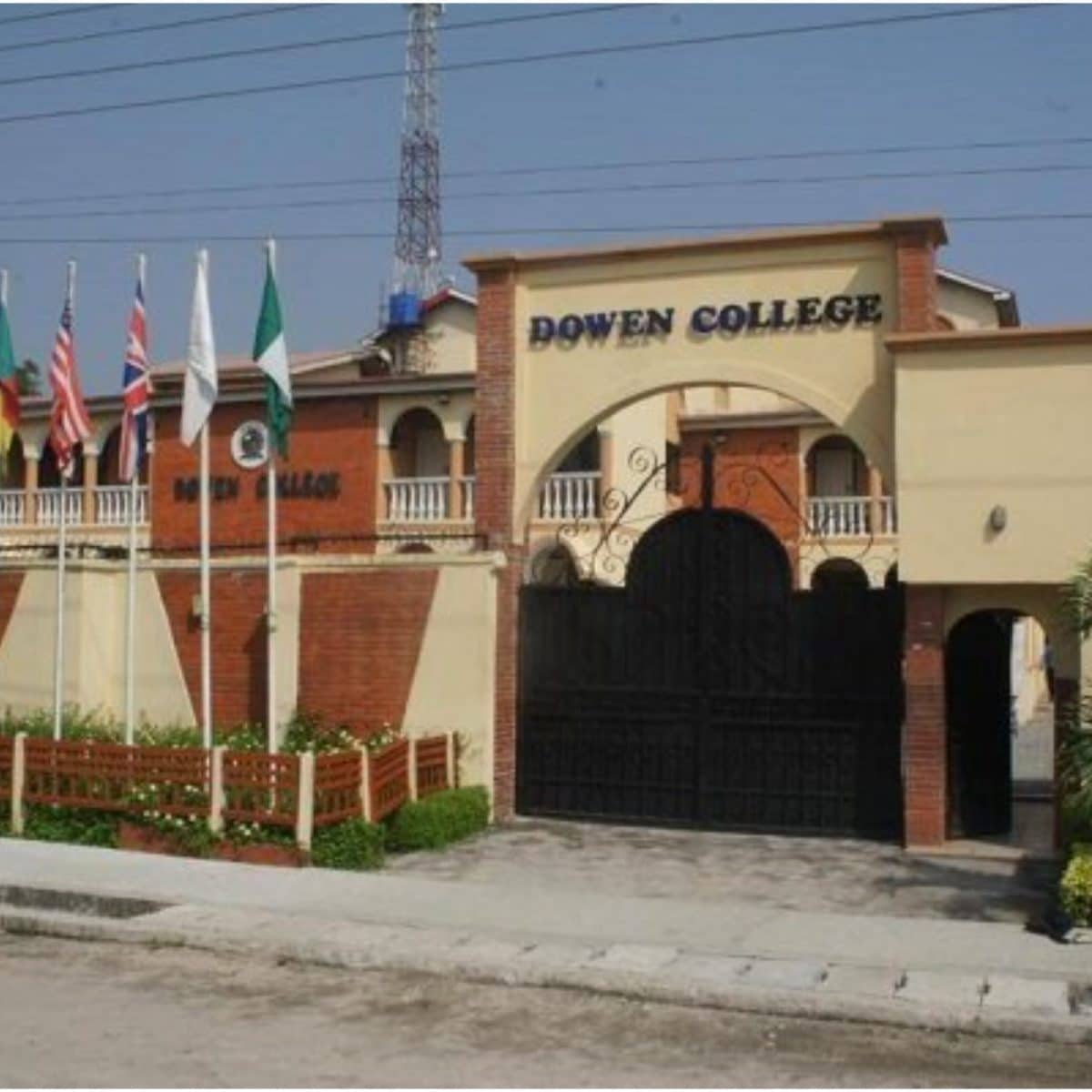 By Uche Amunike
The Oromoni's family has demanded, after having resigned themselves to the reality of their loss, for their son,  Sylvester's Coroner's Inquest to be conducted.
In a letter addressed, by their family lawyer, Mr Femi Falana (SAN) to the Chief Coroner of Lagos State, Justice Mojisola Dada, the family requested that Sylvester's coroner's inquest is conducted in order to clear every doubt surrounding his death and bring justice to his family.
The letter, which was signed by a lawyer in Falana's law firm partly states: 'We are a firm of legal practitioners committed to the defence of human rights, rule of law and public accountability in Nigeria'.
'We have been briefed by the family of the late Sylvester Oromoni, a student of Dowen College, Lekki, Lagos, who died from injuries he allegedly sustained from the beating by his colleagues that wanted him to join their secret cult group'.
'Given the needless death of Sylvester Oromoni, we are compelled to request you to use your good offices to cause a coroner's inquest to be conducted into the cause of death of this young and promising boy and make appropriate recommendations pursuant to Section 15 of the Lagos State Coroner's Law 2007, which provides that an inquest shall hold whenever a coroner is informed that the death of a deceased person within his Coroner District is as a result of a death in a violent, unnatural or suspicious situation'.
'We hereby request Your Lordship to conduct an inquest into the circumstances surrounding this tragic death at Dowen College, Lekki, Lagos State and we are confident that Your Lordship will accede to our request with utmost urgency.'
Recall that the state government already shut down Dowen College last Friday after the tragic incident of the death of the twelve-year-old Sylvester Omonori  who died of complications caused by injuries he sustained from being tortured by a group of students for refusing to join their cult group. To this end, the State Police Command gave their word about commencing investigation into the matter and bringing justice to the Oromonis.
The investigations are ongoing and three students of the school, suspected to be involved in his alleged torture have been interrogated so far, by the divisional police officer of Maroko Police Station and later taken to the State CID for questioning. The students were accompanied to the police station by their parents and lawyers.
The leadership of the National Association of Nigerian Students (NANS) have also delved into the case and already formed an 11-man committee to investigate the truth about Sylvester's death, as according to them, concrete investigations must be carried out to bring Justice to Sylvester, especially as the school management efforts have left much to be desired.
NANS Zonal Coordinator, Mr Kappo Samuel, while addressing newsmen in Lagos posited that their association was involved in Sylvester's case because he was a student before he died and NANS is for the interest of all students which is why the matter of his death must be pursued to a logical conclusion.