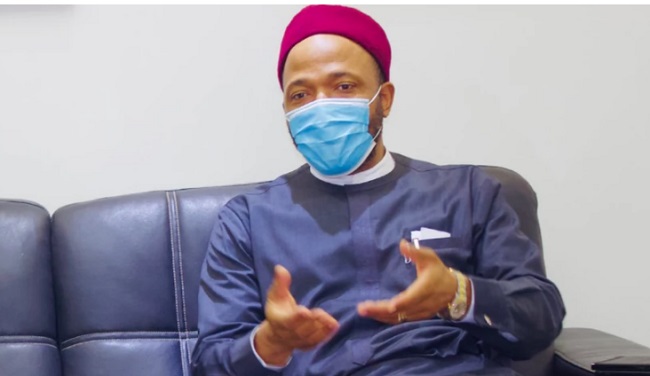 The
Minister
of State for Education has cried out on the alarming rate of abduction of school kids by bandits in the northern part of Nigeria and has pleaded with the bandits to stop the abduction.
He made this plea while speaking on the release of three abducted students of the Bethel Baptist High School in Kaduna state.
He particularly made a call to the bandits to have a rethink on abducting school children from different schools because insecurity has resulted to a major setback in the Nigerian educational system.
Here him: 'I'm elated. This is the kind of news I want to hear everyday. The bandits should please return our children to us.'
'I was in Katsina to appeal with the Air Servicemen who are flying that area.'
'I encourage our military. They are doing tremendous job of following up these kidnappers and these bandits.'
'I also appeal to the bandits, and whoever talks to them, please leave our schools alone.'
'We already have many issues; from Kagara to Jangebe and all other places bandits have been disrupting school activities for our children. This is unprecedented.'
He pleaded with the bandits to set the other children in their custody free, saying that it will gladden his heart to hear that they have been released.
'I am glad to have these three back and I would be glad to have all of them back', he concluded.
He went on to give parents the assurance that the government will continue to do everything in their power to see that the rest of the abducted students are released.
Recall that Kaduna state has been so much under siege by these bandits that the Nigerian Army deployed 300 combatant female soldiers to fight the insecurity, but yet, these bandits, apart from mapping out new strategies of carrying out the abductions, have taken it a step further by making it a step further by making schools a target because they believe that schools are a higher money-making avenue to demand crazy ransoms.
Recall also, that the Federal College of Forestry Mechanization, Kaduna was attacked by these bandits and 39 students were kidnapped. A total of N500m was paid as ransome before they were released.
Greenfield University was attacked and 23 students were kidnapped.
The Nuhu Bamali Polytechnic, Zaria was also attacked by these bandits and more students were abducted.