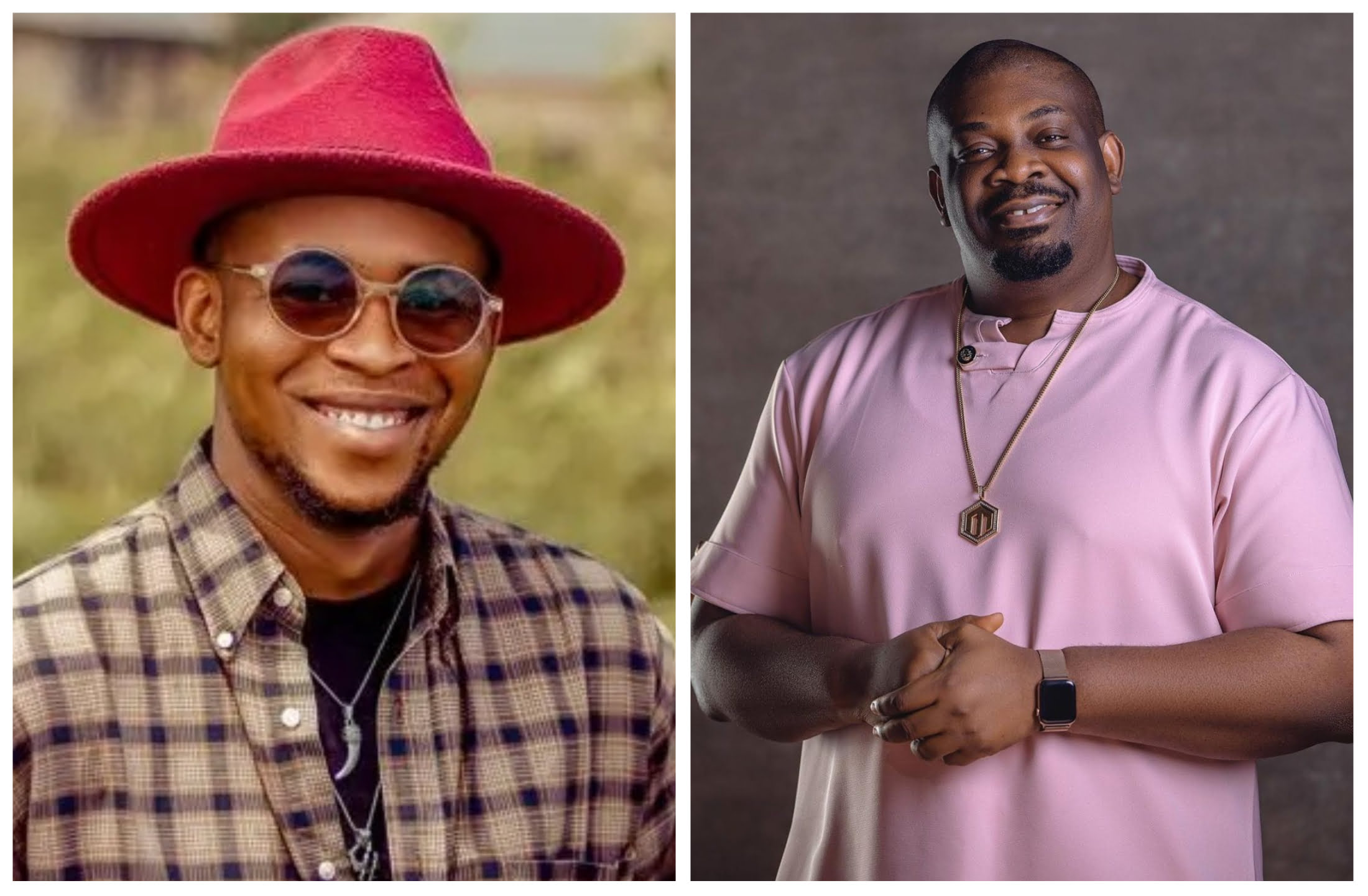 Solomon Buchi an online critic recently took to Instagram to express his displeasure towards Don Jazzy, a renowned Nigerian music producer.
Notable personalities have made headlines with their opinions on various issues especially during the 2023 presidential election, sparking debates among Nigerians. Celebrities, in particular, have been outspoken in calling out their peers over longstanding concerns.
According to the critic, he admires Don Jazzy's personality and his contributions to the secular music space in Nigeria.
However, he is concerned about Don Jazzy's apparent lack of interest in promoting political participation among the youths.
I like Don Jazzy's personality and what he's done in the Nigerian secular music space. However, how are you so swift to promote young girls on IG displaying their bodies, always shaking bum and boobs. But not same energy towards the elections, he wrote.
The critique's tweet highlighted a broader issue in Nigeria, where many youths seem apathetic towards political participation, citing various reasons such as the corrupt political system, lack of trust in the electoral process, and a general feeling of disillusionment with the government.
He further noted: I'm not saying you must support PO, but at least ginger the youths, the same way you promote young girls that have lost shame on Instagram. It's exasperating to see us major on minors and minors on majors.

I am saying, sensitize people to take political involvement as much as they do with doing rubbish on Tiktok. As a social critic, I see how important it is for culture shapers/influencers to encourage the masses. It boosts morale. Influence should not be wasted.
Buchi believes that Don Jazzy, as a prominent figure in the entertainment industry, has a moral obligation to use his influence to encourage political participation among the youths.
However Netizens feel differently about this, while some agreed, others opposed.
therealprom: The earlier you realize that some people have given up on Nigeria you will stop being the judge of all.
Bhi_fxd: I unfollowed him just because of the things he approves to appear on his page.
esunshine.chimgozirim: I'm equally highly disappointed in him. There's even no video of him in the polling unit showing that he voted like other celebrities (names withheld) who became very active on the election day, on the polling units and afterwards. The silence is actually baffling. Opposing voices will quickly tell you, "don't call celebrities out, don't expect anything from them, they don't owe you anything etc". But that's a fat lie; everyone has a role to play in the society according to their capacities. We all owe the society and each other one thing or the other. As someone said, this election has really changed my perspective about so many people.
saveandslay: I must say I find Don Jazzy's silence surprising and disturbing the most out of all of them