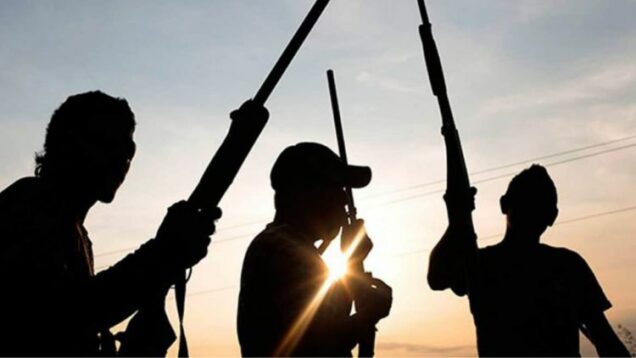 Police said 13 alleged gunmen and two herbalists involved involved in the shooting by members of the Indigenous People of Biafra, IPOB, new market and Ishieke axis of Abakaliki, the capital of Ebonyi State last Tuesday have been arrested.
The Commissioner of Police in the state, Mr Faleye Olayele identified the two herbalists arrested with the suspected gunmen as Okwudili Otozi and Nnenna Ali.
The shooting was carried out as the suspects forced people to abide by the order issued by the Proscribed Indigenous People of Biafra (IPOB), stopping all residents from coming out of their homes for seven days, from July 3 to 10.
"They have attacked our area commander and burnt our vehicle. They have been terrorizing the state. On July 4, they came to Ishieke firing sporadically and that was on Tuesday.
"I want to tell you that 15 of them have been apprehended, together with their herbalists. We recovered arms and charms of different kinds," Olayele said.
"This shows that our officers are dedicated to their duties; the arrest was made possible by our men through the information we got," he said, and warned all criminal elements to steer clear of Ebonyi.
However, one of the herbalists told newsmen that he was forced to join the gang.
"I did not know that they wanted to operate in Ebonyi; they came to me and requested for medicine and I gave it to them, after which they forced me to join them to the bush for further preparations.
"Please, I was forced to follow them after I gave them the medicine," Otozi claimed.
(NAN)