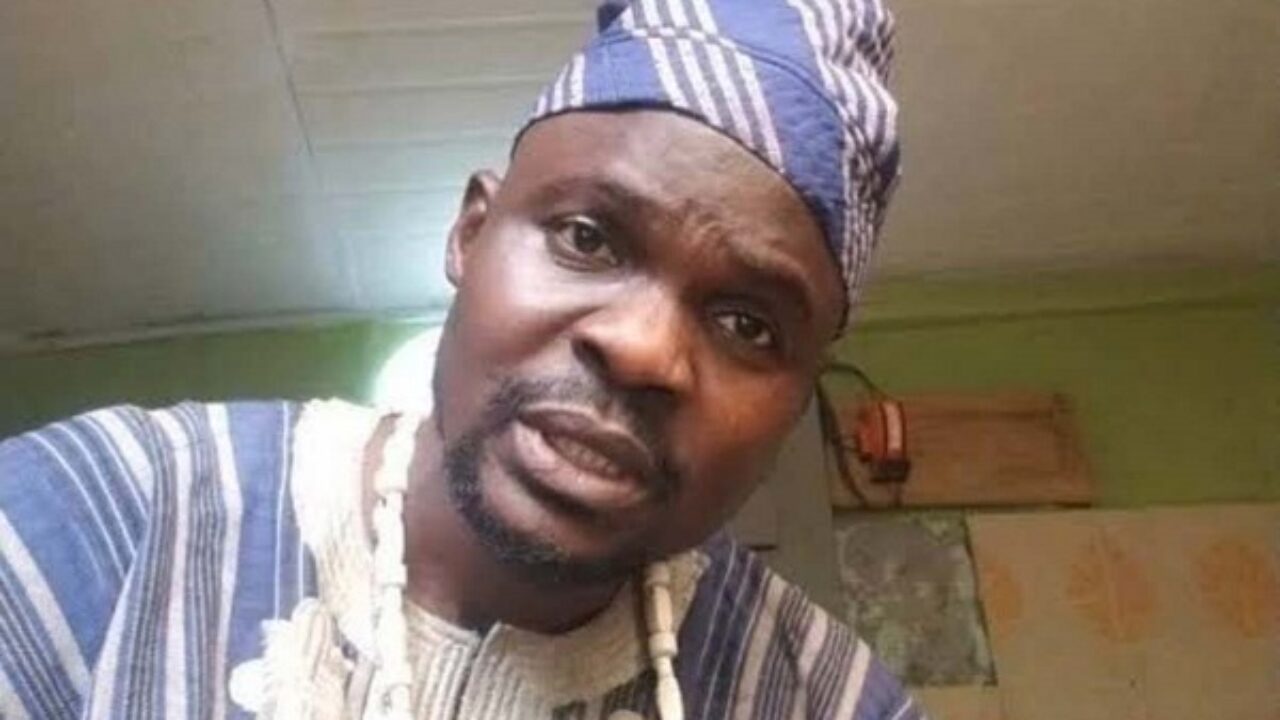 By Uche Amunike
The Lagos State Special Offenses Court, sitting in Ikeja, Wednesday, denied the application filed by embattled Nollywood actor, James Olarewaju, popularly known as Baba Ijesha, for a post-conviction bail, pending the determination of his appeal at the appellate court.
Recall that Baba Ijesha was convicted and sentenced to five years imprisonment for sexually assaulting a 14-year-old-girl on July 14. This was after holding that the prosecution showed successful proof that he sexually assaulted the minor and also treated her indecently.
He was however discharged and acquitted of counts one and six which were sexual assault by penetration which occurred in 2014 and attempted sexual assault by penetration which occurred in 2021.
Presently, Justice Oluwatoyin Taiwo has dismissed the application by Baba Ijesha because he did not meet up with the exceptional circumstances and criteria to warrant the bail.
In her ruling, Justice Taiwo held that the applicant must provide exceptional circumstances because he was given a five year jail term which was to run concurrently. She stated that there is no evidence that the appeal has been entered and there is no indication presented to the court that it would not treat the case expeditiously.
Hear her: 'There is no evidence that the appeal has been entered and there is no indication that the court will not treat the case expeditiously,' the judge held.
'It is the view of this court that the applicant has failed to show special circumstances to warrant bail because he is facing a serious crime. In view of this, I am inclined to refuse the bail application of the applicant pending appeal.'
Counsel to Baba Ijesha, Gabriel Olabiran informed the court on August 12, that notice for bail pending appeal had been filed according to Section 6(6) of the 1999 Constitution as amended and Section 51 of the High Court Law of Lagos State, administration of criminal Justice law.
Olabiran explained that the reason why the application was brought before the court was as a result of the difficulty they encountered in obtaining a date at the Court of Appeal. In a counter affidavit dated August 18, however, the state prosecuting counsel, Yusuf Sule, contended that the defendant failed in his submission, to establish the special circumstances that might grant bail to the convict.
His words: 'My lord, the defence has failed woefully in addressing the special circumstances which can be used to grant the convict bail.'
Justice Taiwo, after considering these submissions, ruled in favour if the prosecution.
Still on the Baba Ijesha case, recall that a few days ago,  popular Nollywood actor and producer, Yomi Fabiyi had said that he owed zero apologies to comedian, Damilola Adekoya, also known as Princess, for supporters Baba Ijesha. For clarity, Princess is the celebrity whose foster daughter is the minor that was allegedly assaulted by Baba Ijesha.
Fabiyi's words during a TV interview with media personality, Morayo Afolabi-Brown, a few days ago: 'Naturally I don't think I owe an apology because there was that misconception about what I was actually standing for. And I'm of opinion that Nigerians were not raised with basic ideas and tenets of human rights. We were not raised to understand that when an issue is brought up, the key actors in any case deserve their right to be protected. When I noticed that the right of the victim and complainant is given to them, why should anybody feel sad or feel bad that I am agitating that the right of the defendant also be upheld.'