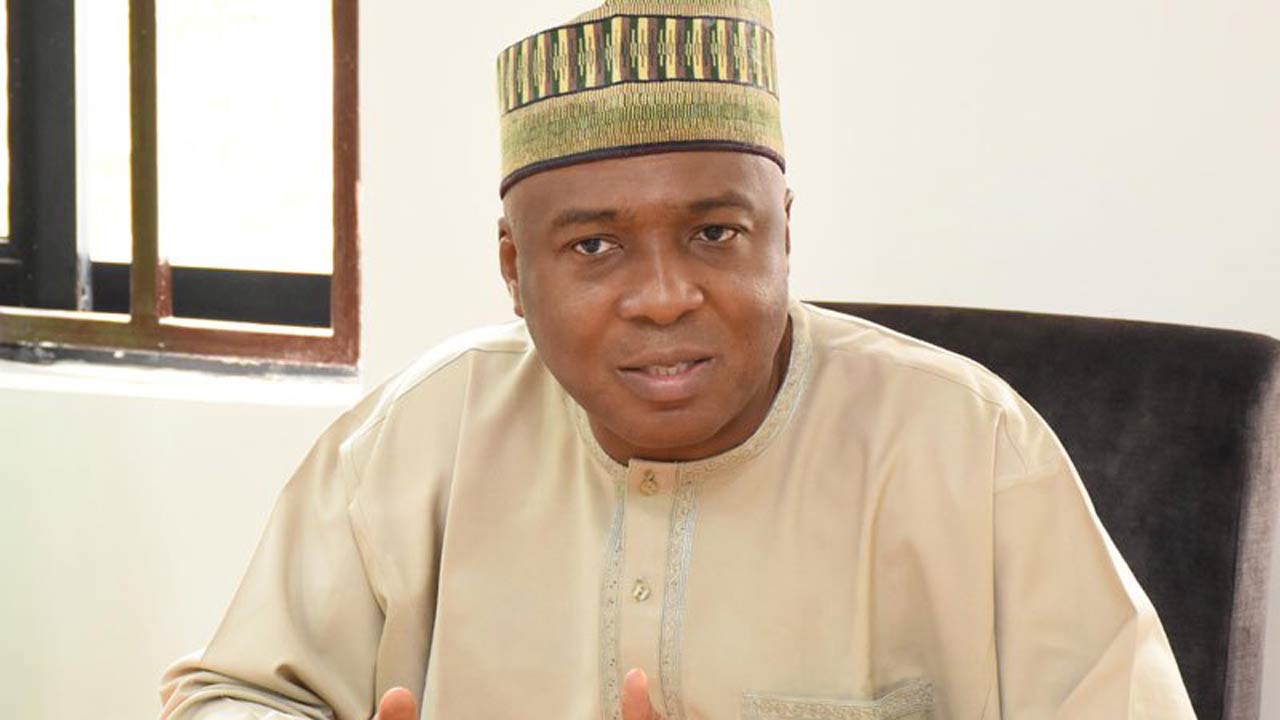 By Okey Ndibe
I have a sneaking suspicion that Nigerian politicians are coming to terms with the reality of a tidal wave of youth discontent with the way Nigeria has been misgoverned. These politicians must be seeing warning signs that young Nigerians – the dominant demographic in the country – are growing impatient with the incompetence and greed of their country's geriatric "leaders."
Muhammadu Buhari's disastrous presidency has underscored the sheer folly of equating old age with political sagacity. Sure, Buhari has set records in ineptitude, but he has merely proved the rule. He is the latest in a relay of wretched leaders, beginning with Olusegun Obasanjo in 1999.
It should surprise nobody that the country's youth, who bear the brunt of a floundering polity, are not in the least amused. Having determined that their elders often lack the vision and stamina to lead, the youth are within their right to break the cycle of failure.
I hope I'm not naïve in ascribing to Nigerian youth an impetus and capacity for seizing their country from the men and women who have ruined it.
But I glimpse signs of desperation on the part of professional politicians, especially those angling for the presidency in 2023. A bunch of them are fashioning a new political gimmick. Their objective is simple: to create the impression that the country's youth are so enamored of them as to raise funds to pay for their presidential nomination forms.
Come to think of it, the trick is far from new. It is rather a new version of a familiar ploy. For decades, those who hankered after one elective office or another would declare, "my people asked me to come and serve." Some would even venture to claim that God commissioned them to seek some public office.
Last week, Ebelechukwu Obiano, the wife of the immediate past governor of Anambra State, invoked that old formula. Announcing her desire to run for a senate seat in 2023, Mrs. Obiano, lately notorious as the recipient of a slap during the swearing in of her husband's successor, said she had come out in response to "overwhelming pressure and calls from my people to represent them in the senate at the national assembly, Abuja." She added: "I know that it is the will of God because the Bible says that God is love."
Former Governor Peter Obi of Anambra State preferred to utilize the newer version of the gimmick. He hosted a group of "young professionals" who let it be known that they so loved the ex-governor that they forked over N40 million to the Peoples Democratic Party (PDP) to purchase a presidential nomination form for him. According to news reports, the benefactors' leader, Daniel Ruben, declared that his group found Obi to be the perfect person to lead Nigeria out of its present "predicament".
During and after his governorship, Obi cultivated the image of an agile policy wonk and disciplined steward of the public treasury. His carefully orchestrated declaration played up the same themes. Ruben stated that his group represented an amalgam of registered professional bodies, including medical doctors, engineers, entertainment practitioners, legal practitioners, and journalists. He opined: "Competence, capability, credibility, acceptability both locally and internationally, experience in administration, management of economy and politics, were some of the attributes seen in Mr. Obi, that motivated us to support him." Obi told his champions that Nigeria was at "its lowest ebb at the moment, [but] the problems of the country are surmountable. The first step to tackling the insecurity in the country is to work on the economy and have people gainfully employed. I have detailed plans to pull people out of poverty."
If that elixir exists, that's wonderful indeed. At minimum, the country's youth should demand that the former governor release the "detailed plans".
Like Obi, former Governor Bukola Saraki also had a youth group pay for his PDP presidential nomination form. After presenting the form to Saraki, the group's spokesman, Abubakar Danmusa, serenaded Saraki as their "ideal aspirant." He added: "We are particularly unhappy that the country is not providing the right atmosphere for the millions of its youths to serve as agents of development. Instead, many of our compatriots are being forced to go into negative activities because the system is not encouraging them to utilize their positive potential."
Why exactly did the group find Saraki so appealing as a leader? Danmusa gave an answer to PDP officials. Saraki was "one of the leaders of your party, the PDP. He is Dr. Abubakar Bukola Saraki, CON, a former President of the Nigerian Senate, former Chairman of the Nigerian Governors Forum, former Governor of Kwara State, former Special Assistant to the President of Nigeria on Budget Matters, former Executive Vice Chairman of Societe Generale Bank of Nigeria, former members of the Vision 2020 Committee and a consummate friend of the Nigerian youths."
If that answer represents the wisdom of Nigerian youth, then the country is in deeper trouble than one ever imagined. For Danmusa appeared to have fallen for the canard that the mere occupation of a post is prima facie evidence of accomplishment. I'd like the ostensible purchasers of Saraki's form to stipulate the enduring legacy of Saraki's governorship. We all remember that he arranged a sumptuous retirement package for himself as he exited the governorship and took up his senatorial perch. As governor, did he revamp any of the state's key sectors? Would he, for example, have his child attend any of the schools he superintended as governor? If he fell sick, would he happily take up a bed in any of the state hospitals?
For that matter, can members of Danmusa's group point to a single legislative initiative credited to Saraki that improved the lives of Nigerians? Since the group obviously thought that Saraki's executive post at Societe Generale Bank was impressive, they ought to tell us where the bank stands today.
The most saddening aspect of the entire theater of the absurd came in Saraki's pledge to his would-be supporters. He said, "If I become the President of Nigeria, all positions of Ministers of State in the cabinet will be occupied by youths. This is a promise that I will not fail because I believe the ideas of the youths are needed to drive modern development efforts."
Minister of state is another name for a junior minister. In Nigeria, such ministers have little or no influence. They're filler positions, far more forgettable and dispensable as most of the country's deputy governors. Why should older men and women, often with terrible records, occupy substantive ministerial posts while youth with vibrant ideas to fuel Nigeria's transformation are consigned to the equivalent of ministerial minor leagues?
Do the Danmusas of the country not understand how Saraki's offer belittles Nigeria's youth? Do they not grasp the fact that enlightened young Nigerians must take charge in order to rescue their country, and themselves, from the reign of mediocrity?
Fortunately, Nigeria is endowed with young men and women with the intellectual endowments and skills to run their country. They should rise to the occasion, and reject the gruel a Saraki would offer.
amazon.com/author/storieswontforgivesilence
Okechukwu Ndibe, better known as Okey Ndibe, (born 1960) an acclaimed Nigerian novelist, political columnist and essayist  was born in Yola, Nigeria. He is the author of Arrows of Rain and Foreign Gods, Inc.
Ndibe has worked as a professor at several colleges, including Connecticut College, Bard College at Simon's Rock, Trinity College in Hartford, Connecticut, and Brown University.
We are honored that he brings his sharp intellectual depth and years of political activism to write for Life and Times.