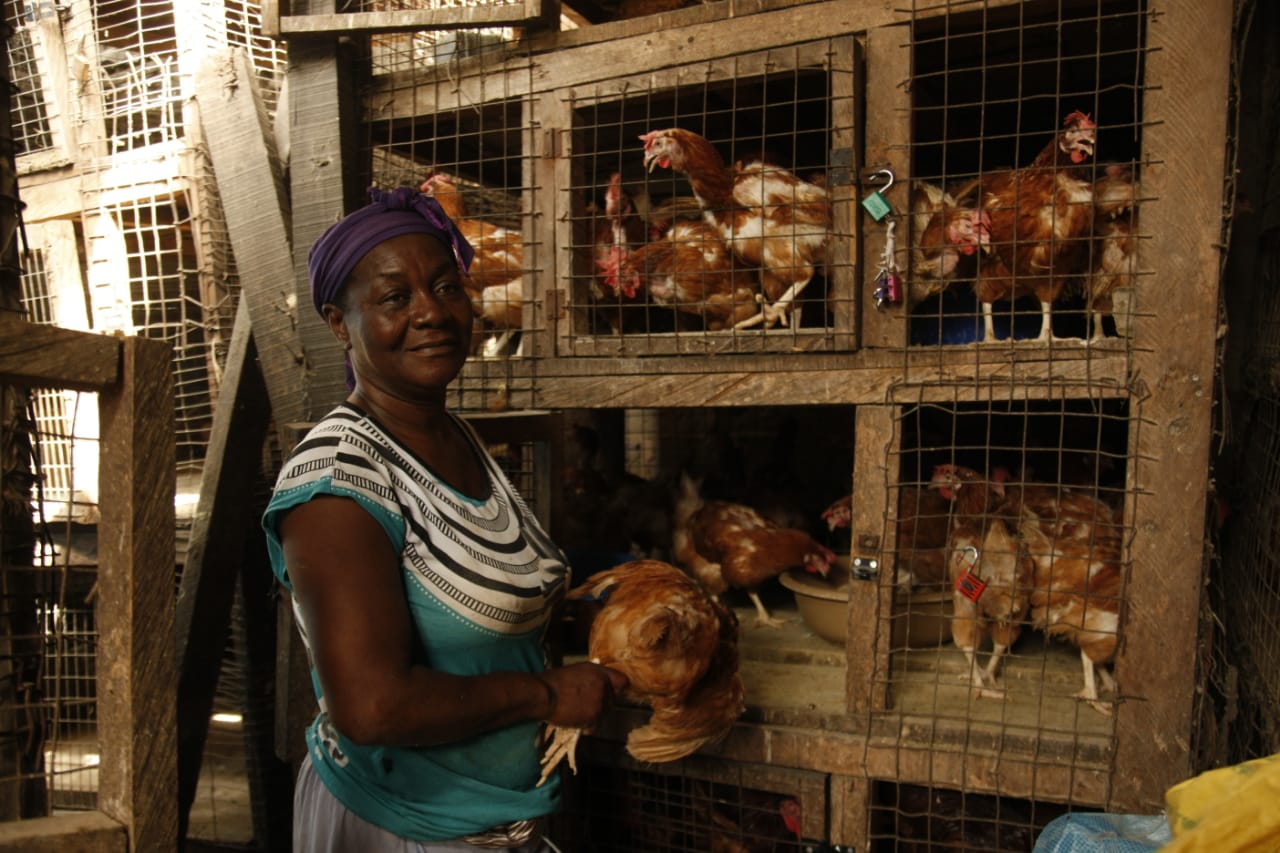 Residents of Lagos state expressed mixed feelings as the prices of goods escalated ahead of Christmas celebrations.
This is according to a market survey conducted by TheCable on major food markets in Lagos and how the increase affected both consumers and sellers alike.
The survey covered major popular markets such as Oyingbo market, Mile 12 market (the food hub of Lagos), Ile-Epo market, Ikeja market and Ikotun market. 
Muritala Muhammed, a trader and one of the coordinators at the Mile 12 market, told TheCable that prices of food items are on the increase this year compared to last year — but with little difference.
According to him, the prices vary per food item and are still determined by the bargaining power of the buyer.
"The market prices haven't changed much, compared to last year, but I know that the prices have gone high. The prices didn't just increase all of a sudden but have gradually increased since the beginning of the year due to the insecurity, the especially northern part, where items like tomatoes, beans and rice came from," Muhammed said.
FOOD PRICES SCARE BUYERS
Yinka Felejaiye, a resident of Ikotun, expressed dissatisfaction with the state of the economy. 
Felejaiye said she still expects prices to go higher as Christmas and the new year draws closer.
"Everything in this country has gone up. The cost of moving from one place to another is something to also to be considered. I am yet to even do my Christmas shopping, but even the prices of foodstuffs scare me because I know when it is closer to Christmas, people add up to their prices," she laments.
Yetunde Abayomi, an oil trader at Ile-Epo market, also said the prices of items have doubled and complained about low patronage.
"As at last year, we were already having many people trooping into the market. A lot of people had come to the market to buy, unlike this year when the patronage is slow and low," Abayomi said.
"Compared to last year, 25 litres of vegetable oil were about N18,000, but today it is N28,000. You could get 5 litres for N1800, but now it is N4600. We hope that next year things become better because the prices aren't affecting consumers alone but sellers as well." 
Grace Akah, a resident of Ile-Epo, expressed optimism about the prices of food items. 
Akah said the prices of some food items dropped this year, unlike last year when they were sold at higher prices.
"I believe last year price for rice is more than this year. Last year, I bought for N33,000, but today I bought for N27,000. Although not much difference it's Nigeria, things rarely go down."
WHAT TO EXPECT ACROSS MAJOR LAGOS MARKETS THIS YULETIDE
At the markets visited by TheCable, a bag of foreign rice sells between N28,000 and N32000 ranging from large to small markets — while local rice is between N24,000 and N27,000.
A paint bucket of foreign rice is sold for N2,300, while local is sold for N2,200, depending on the brand.
A 25-litre gallon of vegetable oil goes for N27,000, 10-litre for N13,000 and a 5-litre is N4,500.
The price of a basket of fresh tomatoes is N13,000, and a crate for N5,000.
A bag of pepper (Rodo) sells between N13,000 and N11,000, and smaller baskets go for as low as N500 to N2000.
Also, Bell pepper (tatashe) sells between N8,000 to N5000.
A bag of big onions sells between N60,000 and N40,000, depending on the size.
Baskets of onions (big size) range from N22,000 to N27,000, while a medium basket is either N13,000 or N15,000, and the small basket goes between N2,000 and N5,000.
Lastly, live chicken goes for N3,000 for layers, and broilers sell between N7,000 and N10,000. Turkey is sold between N25,000 and N30,000, depending on the size.
A carton of frozen chicken is between N21,000 and N23,000, while frozen Turkey goes for N24,000.
A kilogram of frozen chicken is N3,000.