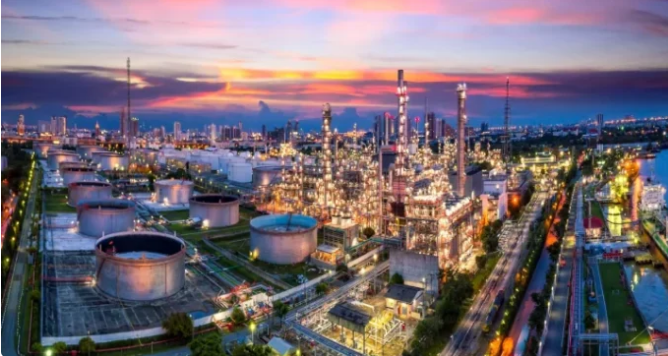 Nigeria's fuel subsidy removal is affecting refineries far away in Europe and threatening to squeeze European refiners, Reuters is reporting.
The average monthly West African (WAF) gasoline imports fell by 56 percent in the second quarter compared with the first, according to Refinitiv Eikon data.
North America and West Africa, with Nigeria at the top, historically have been the top two destinations for petrol exports from Europe (which produces more petrol than it uses), Reuters reported.
So far, benchmark profit margins for gasoline in northwestern Europe have hovered at around $27 a barrel, Reuters said, citing Refinitiv Eikon data.
"They have been supported by demand from North America, a shortage of high-quality blending materials, disruption caused by low water levels inland and local refinery outages," the report reads.
"But analysts say the reduction of flows following the upheaval in Nigeria will increase pressure on European refiners, and any winners are likely to be newer Middle Eastern refineries."
'ONSHORE PETROL STOCKS ROSE AFTER SUBSIDY REMOVAL'
At the end of May, President Bola Tinubu announced that the petrol subsidy regime was over.
Petrol demand in response fell by 35 percent, according to the Nigerian Midstream and Downstream Petroleum Regulatory Authority (NMDPRA).
According to Jeremy Parker of the CITAC consultancy, which focuses on Africa's downstream energy industry, onshore petrol reserves in Nigeria have increased to 960,000 tonnes from an average of 613,000 tonnes between January and June, signalling a decline in demand.
"Meanwhile, the black market for smuggled subsidised Nigerian fuel in Togo and neighbouring Benin and Cameroon has collapsed, further reducing demand for shipments via Nigeria," Reuters said.
"There is no reliable data on how much fuel was smuggled out of Nigeria under the subsidy regime, but a comparison of estimates from official and independent sources indicate more than a third of petrol could have left state oil firm NNPC's depots every day to be sold illegally abroad.
"Without the subsidy, the financial incentive for smuggling disappears."
"The key point is demand from West Africa is drying up," Reuters quoted Raj Rajendran, Refinitiv lead oil analyst, as saying.
Nigeria, Africa's largest crude oil producer, relies heavily on imports because of its inadequate domestic refining capacity.
"Imports, however, are increasingly unaffordable as Nigeria's naira has weakened to record lows since the central bank removed currency restrictions in June. At the same time, inflation is near two-decade highs," Reuters said.
"The huge, much-delayed Dangote refinery was designed to address the domestic supply shortfall, but full 650,000 barrel per day production is unlikely before the second quarter of 2025, CITAC estimates."
Regardless, it is possible that the demand for petrol would not fully recover in the country, Analysts told Reuters.