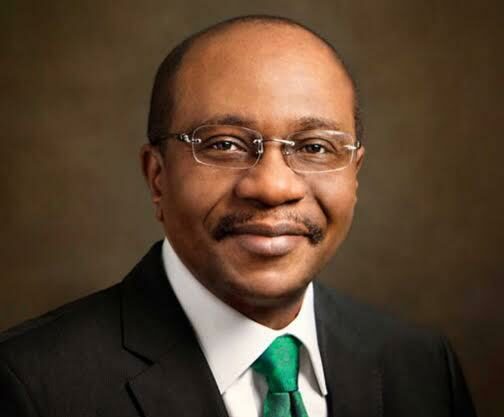 The Central Bank of Nigeria (CBN) has created a portal for the collection of the old naira notes as the deadline to submit to banks directly elapsed on February 10, 2022.
Vanguard's findings show that the CBN published a notification titled 'redemption of currency' on its website on yesterday. The notification provides a link to the portal to enable Nigerians to redeem (deposit) their old N1,000, N500, and N200 notes by completing an online form.
The form reads: "Please click here to create your profile, generate reference and print out receipt for you to proceed to nearest CBN branch to deposit your old N1000, N500 and N200 notes into your bank account," it reads. To generate a reference number, according to CBN, customers are required to provide their bank verification number, email address, phone number, bank account details, depositor information (including house address), and the total amount of the denomination to be redeemed.
The listing conditions for redemption of currency states: "Part of these conditions (which Nigerians must accept) is that "depositors can only access this window once". The apex bank also said "beneficiary accounts would only receive value after successful processing of cash deposited and verification of documentations submitted.
"A depositor shall not be entitled to recover from the bank the value of any mutilated or imperfect notes. The circumstances under which such notes may be refunded ex-gratia shall be within the absolute discretion of the bank," it added.
"Depositors can check the status of transaction on the portal here. Transactions would be concluded within a minimum of three working days. All deposits will be treated in accordance with the relevant laws."
Meanwhile, following the extension of    the hearing on the order for the suspension of deadline for the submission of old Naira notes by the Supreme Court to next week Wednesday, there were mixed reactions by traders, commercial drives and Point of Sale, POS operators as some refused to accept while others accept the old notes.
Vanguard's findings also revealed that banks would not comply with the extension until an order comes from the Central Bank of Nigeria, CBN, to that effect.
At some areas in Lagos commercial drivers were seen addressing passengers to board their buses with new notes. So many passengers and buyers were left with the only option of making transfers while those without phones or bank account had to return home by trekking.
In another development, market women without bank account had to use the account number of relatives to receive payment for goods  sold while they put calls through to ensure such relative received credit alert before releasing the goods. Petty traders in the streets were not left out as they now receive transfers for good sold while rejecting old notes. Furthermore, PoS, agents were not left out as they stopped businesses.
Reactions
Oyinlola Aderibigbe, a PoS agent said: "I don't have any old notes with me. I have stopped collecting old notes and dispensing it because a friend I called yesterday told me the CBN's portal to fill a deposit form was not accessible so I had to halt all transactions.
"Also, some customers would return the old notes to me if they discover they can't spend it."