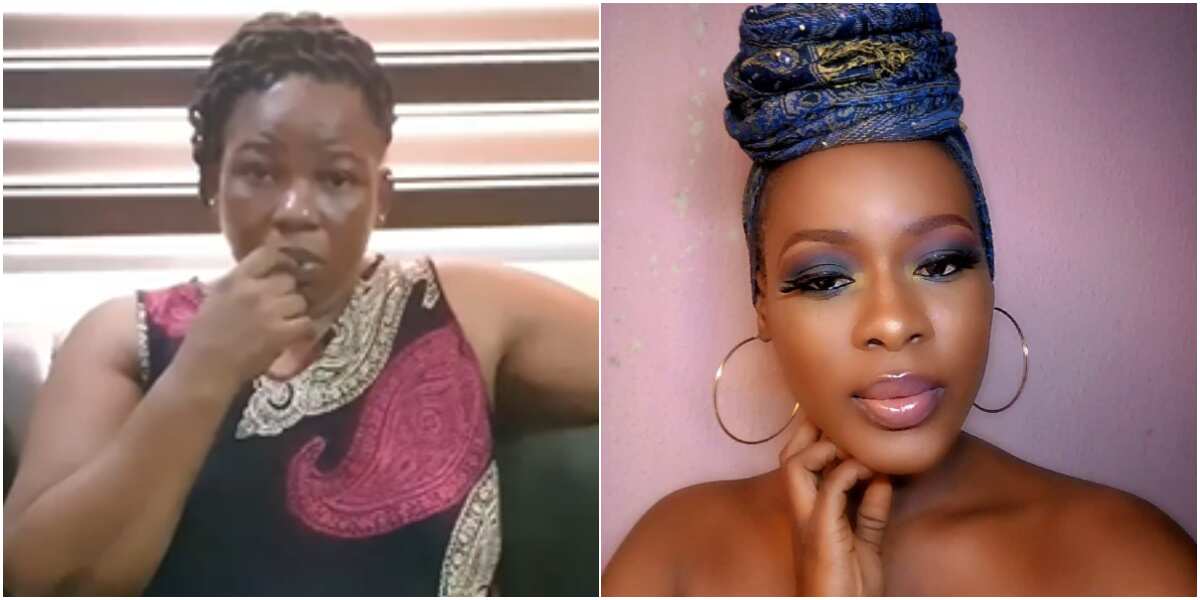 By Uche Amunike
News of the death of veteran Nollywood Actress, Ada Ameh shook the entertainment world and indeed her fans and Nigerians in general, Monday.
The actress, who is known for playing the role of 'Emu' in the African Magic Family drama series, 'The Johnsons', died, Sunday night in Warri, Delta State.
According to reports, the Nollywood Actress, Ada Ameh was a guest of an Oil Company Toyshop and his family when she suddenly collapsed, but unfortunately passed on while she was being rushed to the Nigerian National Petroleum Corporation's hospital, before arrival.
The President of the Actors Guild of Nigeria (AGN), Emeka Rollas already confirmed her death, via telephone call and these were his words: 'We lost Ada. No details at the moment, but we've lost Ada'.
The NNPC Hospital in Warri where she was confirmed dead is yet to release the autopsy result of what might have caused her sudden death and all efforts made to reach the Police Public Relations Officer of the Delta State Command, DSP Bright Edafe for comments, proved abortive.
There has been pointers to the fact that the late Nollywood Actress, Ada Ameh suffered grief and mental breakdown initiated by loss and other issues, which resultantly, shaped her life.
In a viral interview she had with Media Personality Chude Jideonwo, the thespian revealed that she was introduced to sex, early in life by her peers and ended up getting pregnant at the age of 13.
Hear her: 'It wasn't my parents. I was influenced by my peers. They introduced me to 'early sex'. One thing led to another, and I got pregnant.'
'The most beautiful part is that, on my 15th birthday, my baby was barely five months old. I was marched out of the Barracks.'
This, according to her, made her take the route of alcoholism at the time as she felt that she had gotten her independence already.
Early motherhood did not stop the talented actress from making a name for herself in the world of entertainment as she launched into the movie world with a bang with her first movie, 'Domitila', where she proved the role of Anita in 1996. Since then, there has been no dull moment for her. She has excelled in her field and has become a household name with a smooth delivery of every role she has ever played in her countless movies.
Tragedy which can be described as the worst to ever hit the talented thespian struck in 2020 when her only child, Aladi Godgift, died after an unsuccessful surgery in an Abuja hospital. It shook the very foundation of Ada's world and her life never became the same again.
She once opined that she regretted letting her daughter leave for Abuja in the first place. Hear her: 'One thing that was not easy for me was that I allowed my daughter to leave for Abuja. The day I made that mistake was the day I left her to leave the house. I've lived with that guilt all my life.'
In October 2021, she sadly visited her daughter's graveside to mark her posthumous birthday.
In June 2022, she openly talked about having mental health challenges in a video which she posted on her Instagram page.
Her words: 'Everything is going to be fine. I have an issue right now, and it's taking my life. I will not die. We will get over it.'
During her last interview on TVC's 'Your View', a couple of weeks back, Ada opened up about having Max Depression even before she lost her daughter, but stated that it only got worse when her death occurred. She confirmed that she had lost seven of her family members even before she lost her daughter.
She narrated: 'I had depression, max depression. I've been depressed for some years, and it worsened when I lost my daughter in 2020. We practically grew up together. She was like my younger sister.'
'I had lost three sisters before that time, and each had three children. I've lost three of my brothers and my father. So after mourning all these people, and then (I lost) my daughter', the actress said.
She concluded: 'When my daughter died, my world crumbled before me, and sometimes, I see myself crying for days.'
The late Nollywood Actress, Ada Ameh was born May 15, 1974 in the Ajegunle area of Lagos. She hailed from Benue State and has truly impacted in the entertainment world where she will always be remembered for her well delivered roles, whether they were humorous, educative or simply entertaining.