There's the popular notion amongst Nigerians, about the difficulty in acquiring a visa to the U.S, and worst still a permanent visa. Nigerians believe that they need to do something extra to have a positive edge and create an impression on immigration officials.
One of the ways to create this positive impression is through education. They tend to give credence to attaining greater heights and acquiring highest level of degrees available to stand a bigger chance of being relevant to the US country and economy as revealed by data.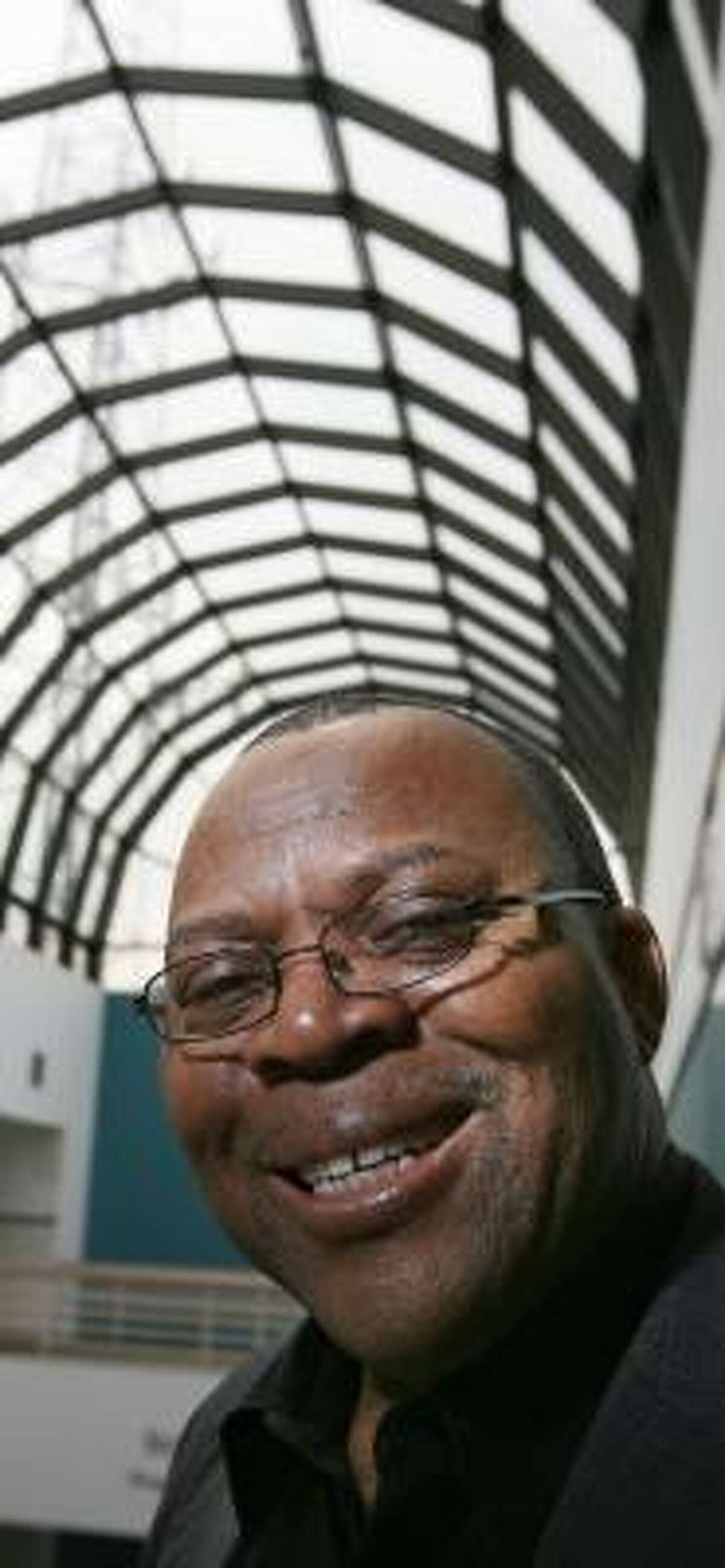 Nigerian David Olowokere, chairman of TSU's engineering technologies department. For Woodlands resident David Olowokere, having a master's degree in engineering just wasn't enough for his people back home. So he got a doctorate. His wife, Shalewa Olowokere, a civil engineer, didn't stop at a bachelor's, either. She went for her master's.
The same obsession with education runs in the Udeh household in Sugar Land. Foluke Udeh and her husband, Nduka, both have master's degrees. Anything less, she reckons, would have amounted to failure.
"If you see an average Nigerian family, everybody has a college degree these days," said Udeh, 32, a physical therapist at Memorial Hermann-Texas Medical Center. "But a post-graduate degree, that's like pride for the family."
Nigerian immigrants have the highest levels of education in this city and the nation, surpassing whites and Asians, according to Census data bolstered by an analysis of 13 annual Houston-area surveys conducted by Rice University.
Although they make up a tiny portion of the U.S. population, a whopping 17 percent of all Nigerians in this country held master's degrees while 4 percent had a doctorate, according to the 2006 American Community Survey conducted by the U.S. Census Bureau. In addition, 37 percent had bachelor's degrees.
To put those numbers in perspective, 8 percent of the white population in the U.S. had master's degrees, according to the Census survey. And 1 percent held doctorates. About 19 percent of white residents had bachelor's degrees. Asians come closer to the Nigerians with 12 percent holding master's degrees and 3 percent having doctorates.
The Nigerian numbers are "strikingly high," said Roderick Harrison, demographer at the Joint Center for Political and Economic Studies, a Washington, D.C., think tank that specializes in researching black issues. "There is no doubt that these are highly educated professionals who are probably working in the petrochemical, medical and business sectors in Houston."
Stephen Klineberg, a sociologist at Rice University who conducts the annual Houston Area Survey, suspects the percentage of Nigerian immigrants with post-graduate degrees is higher than Census data shows. Of all the Nigerian immigrants he reached in his random phone surveys 1994 through 2007 — 45 households total — Klineberg said 40 percent of the Nigerians said they had post-graduate degrees.
"These are higher levels of educational attainment than were found in any other … community," Klineberg said.
There are more than 12,000 Nigerians in Houston, according to the latest Census data, a figure sociologists and Nigerian community leaders say is a gross undercount. They believe the number to be closer to 100,000.
Another good reason for this Nigerian accolades is staying in school.
The reasons Nigerians have more post-graduate degrees than any other racial or ethnic group are largely due to Nigerian society's emphasis on mandatory and free education. The Immigration and Nationality Act of 1965 made it easier for Africans to enter the U.S., but mostly as students or highly skilled professionals — not through family sponsorships, Klineberg said.
"In a way, it's a Catch-22 — because of immigration laws you are forced to remain in school, but then the funny thing is you end up getting your doctorate at the age of 29," Kaba said. "If you stay in school, immigration will leave you alone."
Take Oluyinka Olutoye, 41, associate professor of pediatric surgery at Baylor College of Medicine. He came to this country already as a medical doctor but decided to pursue his doctorate in anatomy to help set himself apart.
"Being black, you are already at a disadvantage," said Olutoye, whose wife, Toyin Olutoye, is an anaesthesiologist at Baylor. "You really need to excel far above if you want to be considered for anything in this country."
Family expectations are also a key factor.
All this talk of education creates high expectations for children of Nigerian immigrants. The eldest child of David Olowokere, chairman of the engineering technologies department at Texas Southern University, for example, is already working on her master's degree in public health in Atlanta; the middle child is pursuing a bachelor's in pre-medicine. His youngest, a son, attends The Woodlands High School. He already has aspirations to go into engineering, just like his parents, Olowokere beams.
"The goal is for them to do as good as us — if not better," he also said that ,,,"The typical saying in a Nigerian household is that the best inheritance that a parent can give you is not jewelry or cash or material things, it is a good education," he said. "It is expected."
Nigerians are indeed a force to reckon with in all spheres of nation building and in their chosen professions because they excel exceedingly well.
Gift Joseph Okpakorese
Staff Writer