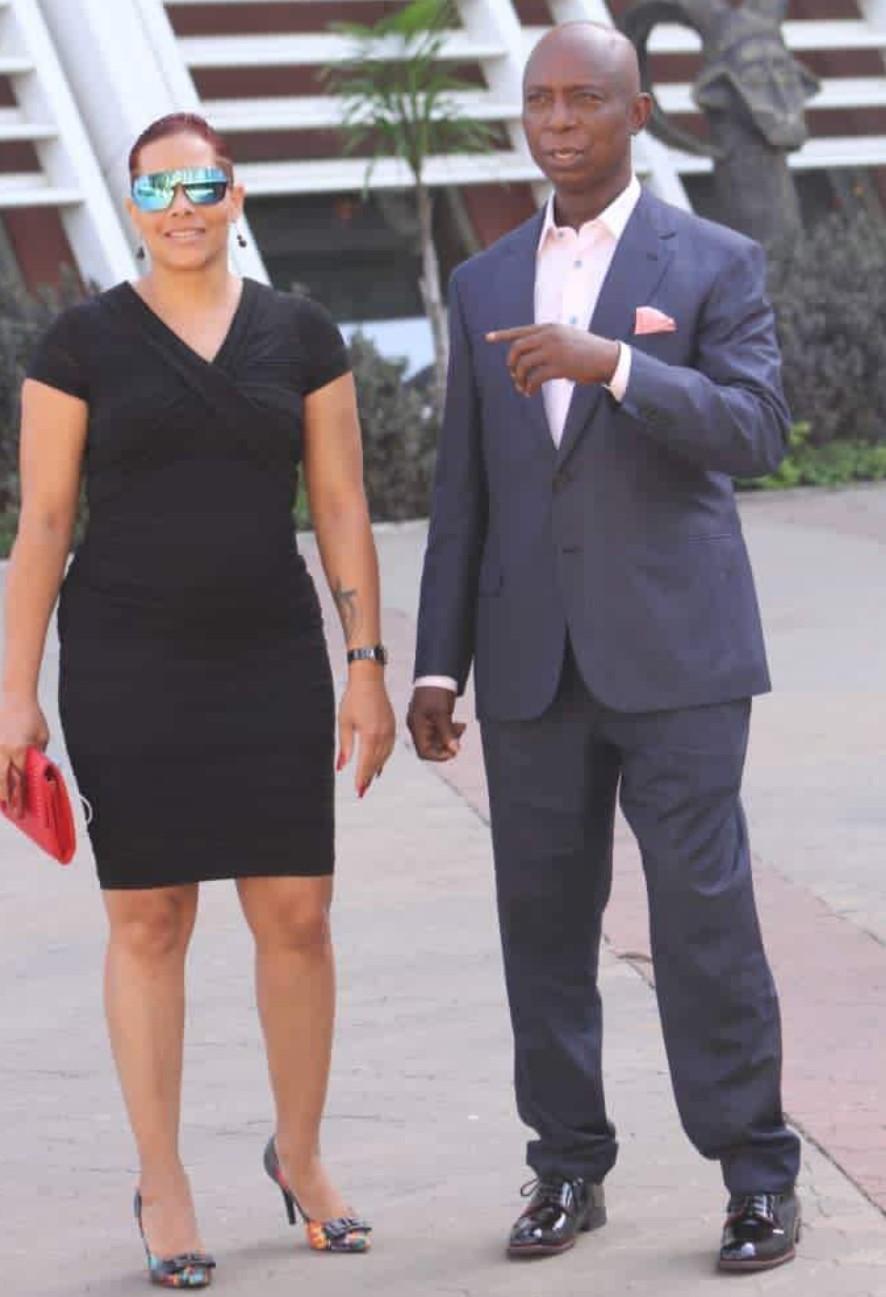 There's never a time for anyone who has attained a high level of popularity and has managed wealth or political position or religious status, in the past, or worst still a renowned celebrity, or anyone connection by association or marriage, will ever be free from social media followership, monitoring, and criticisms be it constructive or destructive ones.
Be that as it may the lifestyle of prominent personalities is never private no matter how hard they try. people would always dig deep and read meanings into every of their thoughts, words or actions and interpret it to suit their own understanding.
Recent reports have gathered that Ned Nwoko's had a serious confrontation with his alleged Zambian mistress who in anger criticized him negatively and deleted all his photos from her phone and social media platforms.
The whole controversy started when Ned's alleged Zambia girlfriend felt hurt by his inactions of not honouring her invitation to come to Zambia when she was bereaved.
Thus, according to blogger, Cutie Julz, his alleged Zambian mistress lost her mother and she wanted Ned Nwoko to fly over to Zambia but he didn't.
Out of anger, she allegedly began to throw shades at him and subsequently deleted all his photos.
Cutie Julz wrote;
"So apparently, our Zambian in-law lost her mother few days ago. And she wanted Pa Ned to fly to Zambia he didn't.
She has deleted all pics and post for Ned and been busy shading him.
Obviously, Ned wasn't happy with the way his mistress handled the situation especially for the fact that she was busy publicizing their "business" including putting out majority of his private life style and some of the photos she took with Regina and the son".
Prince Ned Nwoko also known as Chinedu Munir Nwoko was born on December 21, 1960. He is a Nigerian law graduate, politician and humanitarian who served his country as a member of the House of Representatives (Nigeria) between 1999 and 2003. He represented Aniocha North-South and Oshimili North-South in Delta state
Recall that Ned Nwoko is also the husband to the popular Nollywood's actress Regina Daniels whom he married at a very young age. Whilst many Nigerian moralist criticized her for marrying him because of his money others were of the opinion that Ned actually won her over a result of true love. fingers are crossed right now to see what her reactions would be with the recent developments.
Meanwhile friends and well-wishers of Ned Nwoko are really hopeful that this recent revelations and continuous shades from his Zambia mistress would cease and doesn't cost him so much than he bargained for
Gift Joseph Okpakorese
Staff Writer