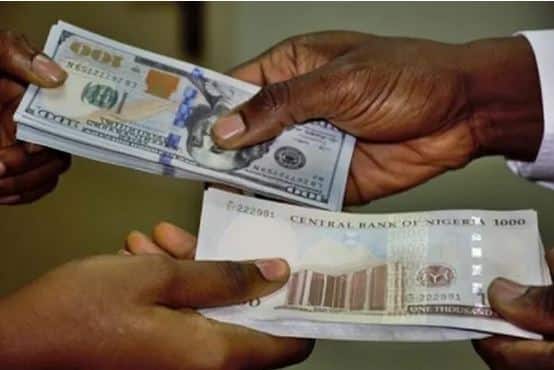 In the past few weeks, I have written extensively about the naira and Nigeria's foreign exchange regime. As a result, I have got quite a lot of feedback from virtually all strata of society. Through it all, one thing has remained constant: How can we save the naira from hitting 1,000 per dollar?
As of September 27, 2021, the naira had touched another low of 580 per dollar at the parallel market. That is a fine of N420 from N1,000. But in these conversations on and off social media, Nigerians are quick to say, "the naira will soon hit 1,000 per dollar". Sadly, history teaches these conversations may be exaggerated, but they are not totally out of line.
In an interview with Punch, Taiwo Oyedele, Fiscal Policy Partner at PwC, was asked if Nigeria should redenominate the naira by removing a few zeros to make the naira seem strong. He said no, that the Ghana plan doesn't take the problem away. He argued that even if the naira exchanged at 1,000 per dollar, that may not be as big a problem as we think. He said the stability of the naira is all that matters, and for that to happen, the currency has to be supported by fundamentals.
His example was apt. He said the British pound is worth more than the US dollar, but this does not mean the British economy is stronger or bigger than the American economy. Might I add that the Nigeria naira is 411 to the US dollar (at the banks), while the South Korean won is 1,177 to the dollar. That does not make the Nigerian economy stronger than the South Korean economy. In fact, its GDP is three times that of Nigeria.
However, for the peace of Nigeria and all those who love her, it would be good not to go beyond N500 per dollar. But how do we do that?
CAN DANGOTE SAVE THE NAIRA?
One of the things we established from my most recent article on the subject is that we have a demand and supply problem. There is more need for dollars than the actual amount of dollars Nigeria has. Simple economics teaches that when demand is higher than supply, price tends to go up. So our solution lies in simply reducing demand or increasing supply.
Let's assume we can't increase supply just yet. Can we reduce demand?
The biggest demand for forex in Nigeria is from petroleum products. As far back as 2016, Nigeria spent about $18 million on fuel importation per day. That translates to almost $6.6 billion per year. This correlates with CBN figures which showed that $36.3 billion was spent importing fuel in five years.
If we suddenly do not have to import fuel, that saves us huge dollar reserves that can help stabilise the naira. If Dangote refinery comes online, we can save that cost. However, I understand that Dangote Refinery's presence in a free trade zone may mean it would also demand to be paid in dollars for refined crude. But the CBN and Dangote can definitely settle that amicably. But how soon is Dangote refinery coming?
FOREIGN INVESTMENTS TO THE RESCUE
After my article asking if CBN can close the forex gap, a respected friend and colleague reached out to make some observations. His central point was that the 2017 miracle that moved the naira from 520 per dollar to 360 was not just because CBN tweaked its FX policy, but because of an increase in FX inflow. He noted that the problem should be fixed from the supply side.
"A quick finding revealed that external reserves surged by about $5bn in the first five months of the year [2017] from $25.8bn in December 2016 to $30.3bn in May 2017. Interestingly, that was not driven by crude oil as many would have expected. The prices of the commodity hovered around $35 per barrel," he said.
He's right. Adding firepower to Godwin Emefiele's currency gun at CBN can sure help the naira. We desperately need foreign investments — especially non-oil investments. The only time in recent history that the naira was stronger at the parallel market than the banks was in April 2015, and it was a result of heavy investment inflow into Nigeria.
According to data from the National Bureau of Statistics (NBS), foreign investment in Nigeria has been epileptic in the last six years. If we must save the naira, we must fix the supply side driven by investments.
TRUST IN CBN AND THE SYSTEM
Sometimes, getting investors to come in is not the actual problem. Getting them to stay is the big elephant. One of the challenges with the FX system in 2016 was investors' inability to repatriate their investment. To get dollars to take out was extremely difficult until the CBN introduced the I&E window, which helped tremendously.
Every investor I have met has three major concerns: rule of law, policy stability, and ability to repatriate profit.
Rule of law is beyond CBN, but a lot of the rest rests on the apex bank. Policy stability is important for investors to stay. Many don't stay because the policies — monetary and fiscal — change. Consistency in policy would do good to the inflow and stability of forex into Nigeria, thus saving the naira.
PROFITING FROM 'JAPA'
Hear me out. This weekend on social media, it felt like half of Nigeria was leaving the country to the UK, US, Canada, and the rest of Europe. And that should be a good thing, but it's not entirely so. The Nigerian government in words and action has attempted to criminalise talent export. Annually, Nigeria loses thousands of doctors, software developers, academics, nurses, and maybe truck drivers soon. But rather than think of ways to make some structured forex from it, we fight it.
As Ibukun Awosika noted in 2019, Nigeria can deliberately train experts for export. We lose assets anyway, but what if the nation didn't take them as enemies of Nigeria, but work with them as allies? Forex win-win.
A suite of demand and supply policies in the short, medium, and long term can definitely save the naira from the scary 1000/$1.