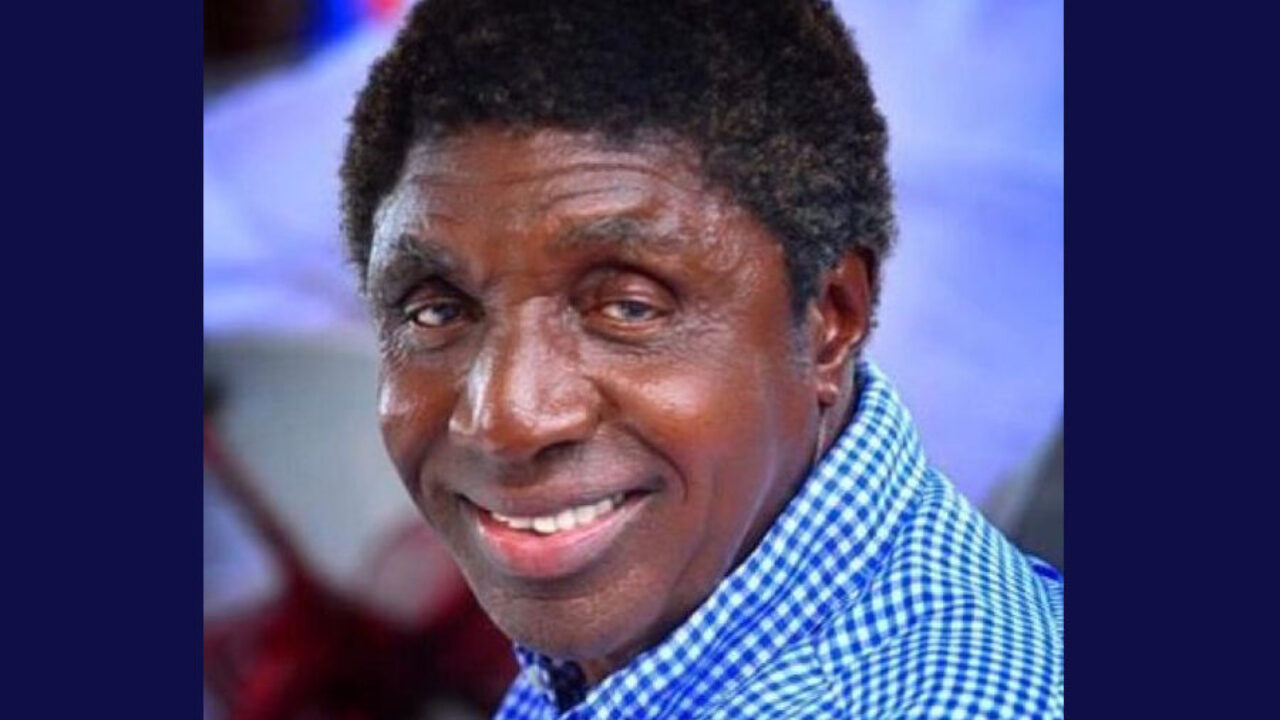 By Uche Amunike
Ace music legend, instrumentalist, singer and songwriter, Bongos Ikwue's wife of over 50 years, Mrs Josephine Ifeyinwa Ikwue, has passed on at the age of 73.
The late Mrs Ikwue was born into the Ikeja Royal Family in Issele-Uku town in Delta state, Nigeria. However, most of her life was shared with the Music icon, Bongos Ikwue, by providence.
President Muhammadu Buhari has sent his commiserations through a condolence  message released by his spokesman, Femi Adesina, Friday, in Abuja.
The content of the message explicitly extolled the late Bongos Ikwue'swife for her dedication, not only to humanity, but also the church.
He lauded her for giving support to the poor and less privileged people in prison whom she devotedly visited on a regular basis, praying with them, counseling them and instilling the fear of God in them, while further providing support for those in the awaiting trial list, alongside their families.
The president paid his condolences, not just to the Bongos Ikwue family but to their family members, Friends, Catholic Women Organization, International Association of Lions Club and Associates of the latematriarch.
He stated that posterity will forever remember her for the way she contributed to the stability of her family, commitment and dedication to community development and her love for God.
He prayed that the Almighty God would offer comfort to the music icon and his family and grant their late matriarch, peaceful repose.
For many years now, the Benue state born octogenarian has been shrouded with the controversy of having an affair with the wife of military President, Ibrahim Babangida. In some circles, rumor had it that he actually got married to her but that she abandoned him for GeneralBabangida.
The legendary music icon has however finally reacted to that rumour, during an interview with Channels Television where he denied ever having any intimate relationship with the late Maryam.
Hear him: 'I am always amused when people said I sang the song 'Mariama' due to my relationship with Maryam Babangida. It is a false speculation. I wrote this song without anybody in mind. I only saw Mrs. Miriam Babangida once in her lifetime. I never dated her, not to talk of marrying her. I don't know where those who are behind it got that from'.
He reiterated that he only met Maryam when Babangida invited him to perform at a function in Abuja, after which Gen Babangida and wife exchanged pleasantries with him, which was the first time he ever met Maryam.
Bongos, who is famous for his hits like 'Still Searching', 'Cock Crow at Dawn' and 'Maryama' once stopped singing at events due to health reasons. He has however bounced back to his former self and even sings sometimes with his two daughters, especially when they have guests.
As for the late Bongos Ikwue's wife, Josephine Ifeyinwa, they shared a happy marriage and had children together.