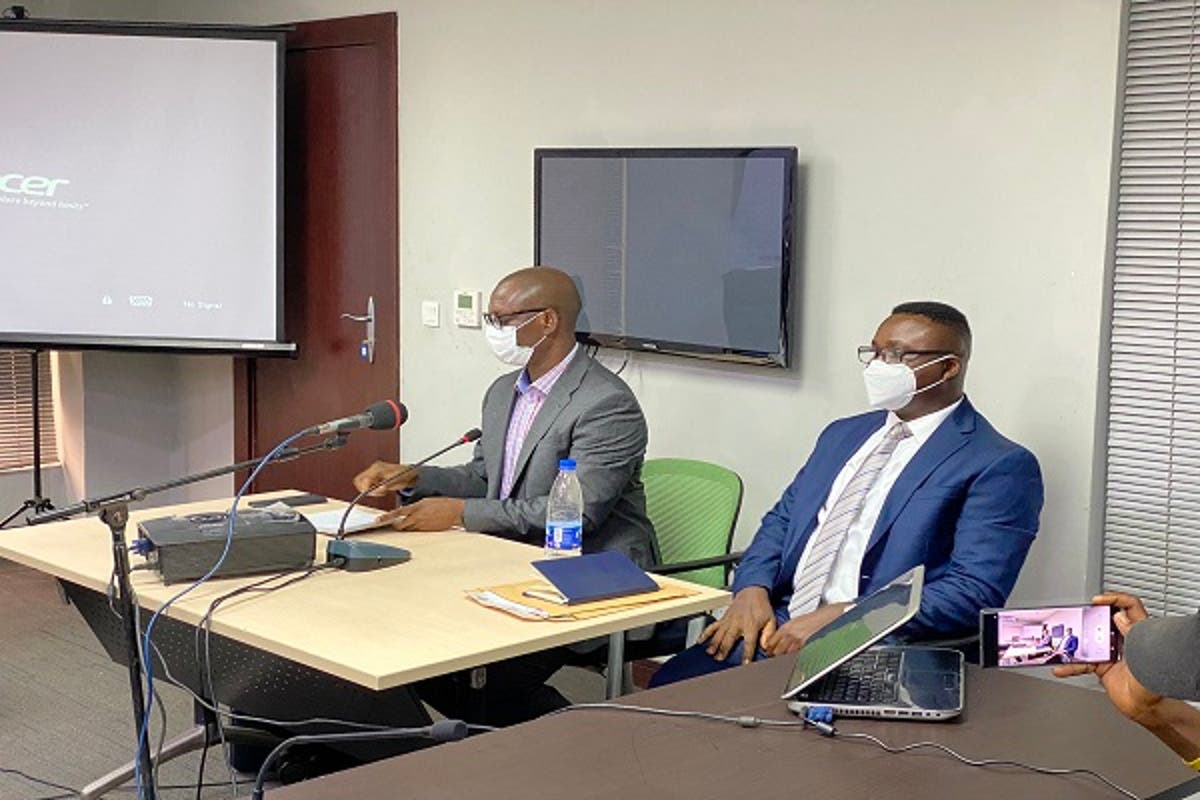 The Managing Director of Lekki Concession Company (LCC), Abayomi Omomuwasan, claimed he was not in an investigative and inquisitive mood to discover the nature of the damage inflicted at the Lekki toll plaza after the Incidence which occurred on Tuesday October 20, 2020, for personal and security reasons.
The #EndSARS demonstrations, reportedly witnessed soldiers invading the Lekki toll plaza and allegedly opened fire, in what appeared to be an attempt to disperse the protesters on Oct 20, 2020. This resulted to a massive destruction of properties at the venue of the sad Incidence were many Nigerian citizens died, as well as other parts of Lagos ,by suspected hoodlums.
The LCC managing director recalled the whole episode as he spoke on Friday 11, December, 2020 while appearing before the Lagos judicial panel, and disclosed that for security reasons, he had to restrict his movement. This statement was given in response to the cross-examination being given him by Olumide Fusika, a senior advocate of Nigeria (SAN) and counsel to #EndSARS protesters.
"From the moment we were blackmailed on the social media, I tried to restrict my movement for security reasons. For security reasons, from October 11, 2020, I didn't go out," he said.
Fusika also quizzed him if the #EndSARS protest was violent such that LCC staff were attacked, and if that would warrant Omomuwasan to restrict his movement, the MD said he could not give a 'yes' or 'no' answer. He however replied saying that;
"To the best of my knowledge, none of our staff was assaulted. On October 20, when I sent out a memo to all staff to obey the curfew, they were not allowed to be around the Lekki area," the LCC MD said.
"I wouldn't know if the protest was violent or peaceful, but the situation wasn't too friendly to our staff.
"This is our toll area where we take cash and other materials that are sensitive. So, when we see people moving around and entering the booth, of course we have to see that as a security threat.
"I don't have the capacity to determine whether the protest was peaceful or not peaceful. I cannot make comment on it, because I'm aware the protest was not against LCC."
Furthermore, Fusika asked: "As MD, so you didn't care. You mean you're not curious to know the damage done to your property or the 'arson' committed around that area? You wouldn't know the condition of the place on the morning of October 21st?"
Omomuwasan, in his response, said he was given a directive not to go to the toll plaza at the time.
"The first time I went there after the incident was the day I came here (venue of the panel sitting) and we went together. Yes, I didn't go there before then. I was aware of the insecurity around the place," he said.
"I never had the opportunity to… even if I had wanted to, there was no way I could go out except I'm told to go out by the security operatives. I can't go there except I'm directed to go. I was told not to go there."
"I'm conscious of my security. As at 21st, the situation was tense. I felt insecure. You want me to go out, sir? In all, it's my life first, it's safety of life first."
Some controversies however ensued as Abayomi felt he was being manipulated to make comments about certain things he should not be saying or being questioned about. For instance, Fusika's line of questioning on if LCC's contract staff were instructed to clean the plaza the day after the shooting incident.
Abayomi claimed that he could vouch that the cleaning of the toll plaza was not done by the company's contract staff.
"You seem to be intimidating me, sir. You seek to get facts from me and you want me to tell you only what you want to hear. I told you we were blackmailed as having a hand in the incident and all that and all that," Omomuwasan said.
"We care about our people; not only the staff, but including our contractors. After we told our staff to stay away, none of my contractors went there. My staff went back to the road of recent."
The case was adjourned till January 5, 2021, for further hearing and judgement. Meanwhile the judge denied LCC's request to resume duty by insisting that it would not be possible because a proper forensic investigation needs to be conducted at the toll Plaza as requested by Adesina Ogunlana, another counsel to the #EndSARS protesters.
Gift Joseph Okpakorese
Staff Writer