A lady took to social media to accuse actress Eniola Badmus of smashing her phone in a club after she requested to take pictures with her.
In a video circulating on social media, she claimed to have seen Eniola in a club, she took pictures of herself with Eniola With her permission. Unfortunately, the actress took her phone, went to Snapchat, deleted her pictures, smashed her phone against an iron rod, and asked the bouncer to take her out of the club.
Here's what she narrated;
" I was at a club in Lagos when I spotted actress Eniola Badmus and asked if I could take a picture with her. She agreed and I took the picture. Next thing she did was to seize my phone, deleted the picture, broke my phone and asked the bouncer to throw me out. A phone that cost me N350k. Eniola should pls explain what I did to her to warrant such treatment".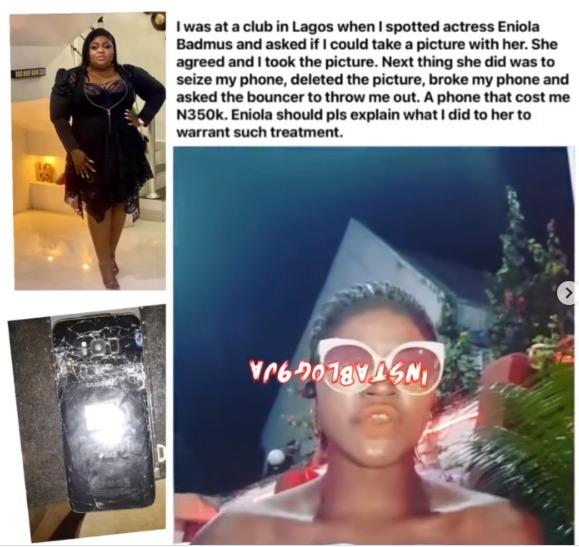 Source: Gistreel