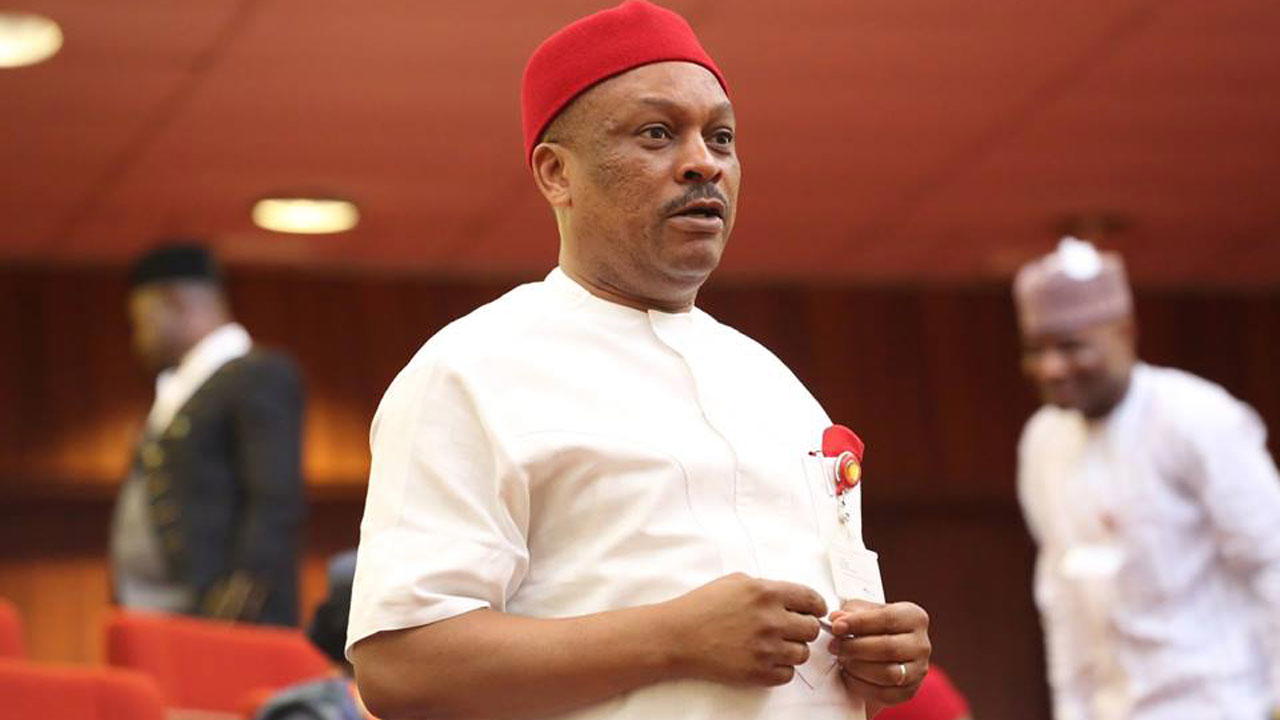 The Imo State Chapter of the Peoples Democratic Party (PDP) has inaugurated its campaign council for the Nov. 11 governorship election with a boost from two APC stalwarts, Rochas Okorocha and Senator Ifeanyi Araraume.
Their endorsement of the PDP candidate, Senator Samuel Anyanwu was announced at the event in Owerri on Tuesday.
Several members of Okorocha's Rescue Mission Group and Araraume's Destiny Group announced their endorsement of Anyanwu adding that he was the only candidate who could wrest power from Uzodinma.
The council was inaugurated by the party's Chairman, Mr Charles Ugwu. Speaking on the development, Ugwu revealed that the campaign will have Ikenga Ugochinyere, a member of the Federal House of Representatives, as Director-General, and Prince Marshal Okoroaforanyanwu as Secretary.
He charged all party members to work towards ensuring the party's victory in the election.
The Party's Gubernatorial Candidate, Senator Samuel Anyanwu, during his speech, disclosed that he is in the race for the position of Governor to end killings and insecurity in the state, revamp the state's health system and restore the dignity of the workforce and pensioners alike.
He said that he would return tourism to the state and get the local governments working again. He charged the council not to be afraid, but to carry out its lawful duties and not be intimidated by any person or group.
"I will lead and I fear nobody. I want to stop the bloodletting and suffering in the land. Do not be afraid, I know where I'm coming from.
"I am your messenger and I will lead you right. My name is Samuel, God has spoken and I have heard", he said.
Okoroaforanyanwu, secretary of the council said that the PDP's choice of Anyanwu, who is from the Imo East senatorial district , favored the principle of equity.
He said the district had ruled the state for only seven months since the return of democratic rule in 1999.