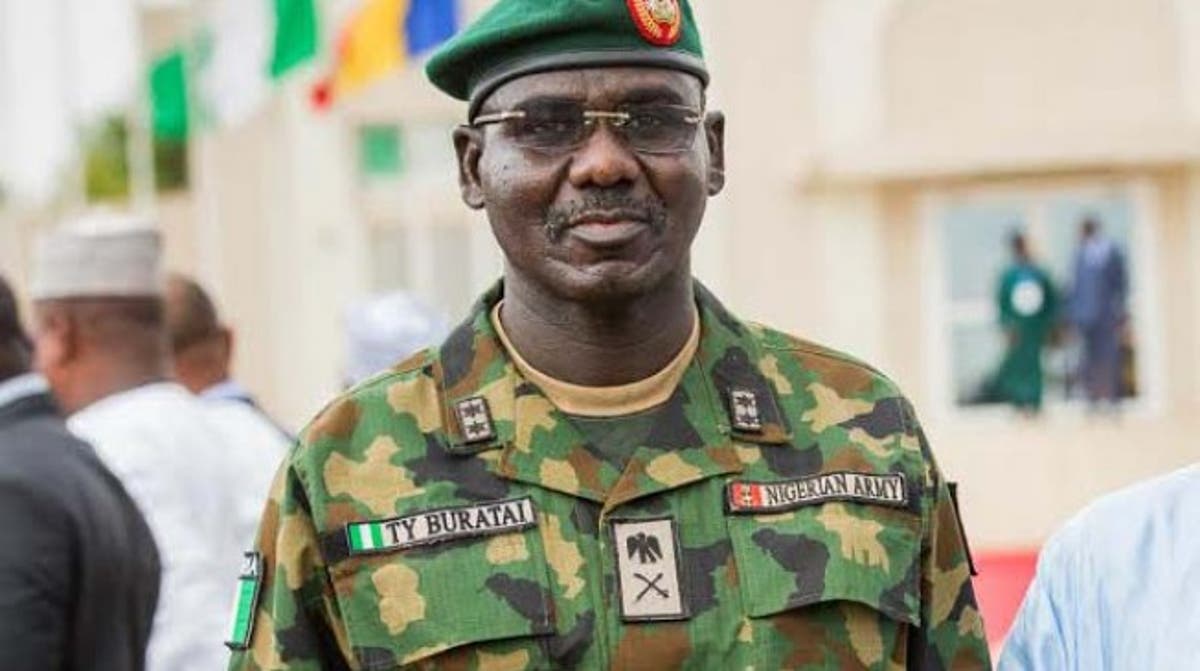 The chief of Army staff Lieutenant General Tukur Buratai, has urged army officers to ignore the move by the International Criminal Court (ICC) to probe Nigerian military operations.
Nigerian citizens are naturally always careful in issues pertaining to soldiers dealings with them. There's this conventional belief laced with fear and trembling amongst Nigerians when it comes to respect accorded to men of the military forces. This belief has informed certain statements that are oftentimes used within the streets and local parlance such as, "the fear of the Army is the beginning of wisdom." Or "if an army man slaps you, you'll recognize that the police is your friend."
Hence comments like these have made lots of persons within the country to be careful and wary of having issues or problems that could or involve a military officer. In fact the arrival of a military man or military offices in a case or scenario immediately spells sanity or quietude for whosoever is involved.
Meanwhile military officers on their part have come to understand this norm and respect and in most cases taken advantage of this fact in the interactions and dealings with Nigerians. Sometimes they can oppress and brutalize civilians even when they are on the wrong and they have a common phrase or nickname they often use for citizens "Bloody Civilians."
With the above ideological thinking in mind, recounting the recent happenings within the country and events of the past few years, the ICC Prosecutor, Fatou Bensouda, on Friday dec 11, 2020, called for a formal inquiry into war crimes and crimes against humanity allegedly committed by the Nigerian military especially those fighting Boko Haram in the north-east.
She said although "the vast majority of criminality within the situation is attributable to non-state actors", preliminary findings showed "reasonable basis to believe that members of the Nigerian Security Forces (NSF)" had committed crimes.
Reacting to the statement of the ICC Prosecutor, on Saturday, Buratai the chief of army staff refused to be a party to the proposed probe describing it as a "wicked and unnecessary distraction" which he said the army must ignore and "fight on to secure our country and people."
"There is no doubt such statement and instigation can distract the Nigerian Army troops with its demoralizing effects. It will have negative consequences on troop's morale, interest in military service by Nigerians and severe setback to all our internal security operations in the country," the statement reads.
"However, the Chief of Army Staff (COAS), Lieutenant General TY Buratai, enjoins Nigerian Army troops to ignore the distractions and call on the gallant troops never to be worried or demoralized by these moves.
"He further enjoined troops to ignore the wicked, unnecessary distractions and directs troops to fully concentrate on the final defeat of Boko Haram/ISWAP terrorists group which is in sight."
Prior to the recent revelations of the ICC's, the Nigerian army has severally been accused of various forms of human rights violations by international agencies such as Amnesty International.
There have been cases presented by Amnesty International were accusations has been leveled against soldiers of raping innocent females who are victims of war and internally displaced persons (IDPs) in exchange for food as well as massacre of many who have been unlawfully held in detention.
However, the army in their characteristic manner, has refuted these allegations, and often insisted that its decade-long fight against Boko Haram insurgents in the north-east had always followed and carried out their operations professionally and according to the required norm of international best practices.
It is also necessary according to many human rights activist to investigate these allegations to decipher if there are any iota of truth in them and if so culprits are to be dealt with accordingly as laid down by the requirements of the law.
Gift Joseph Okpakorese
Staff Writer