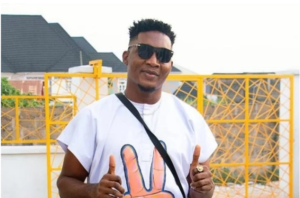 Goya Menor, the Nigerian singer, has come through with a new single titled 'Bounce.'
The Benin-born hypeman-cum-singer announced the track's release across all streaming platforms on Friday.
The song is a follow-up to his monster hit 'Ameno Amapiano', which blew up on TikTok and became a global sensation, peaking on some of the biggest music charts in the world.
'Bounce' presents the first peek of Goya's upcoming EP, which will include a couple of 'Ameno Amapiano' remixes — with David Guetta on one track and the trio of Zlatan, Magnito, Zoro on the other.
The little-over-three-minute song is a bouncy sound with an Amapiano baseline, which is rhythmically amplified by Goya's catchy hooks and gravy voice to create a potential club banger.
The song leverages the power of repetition as "make that ikebe dey bounce" loops to become an ear-worn urging to "make we dance."
Goya also recently announced a new distribution deal with Sony Music Germany and the commencement of his tour in the United Kingdom and Europe.