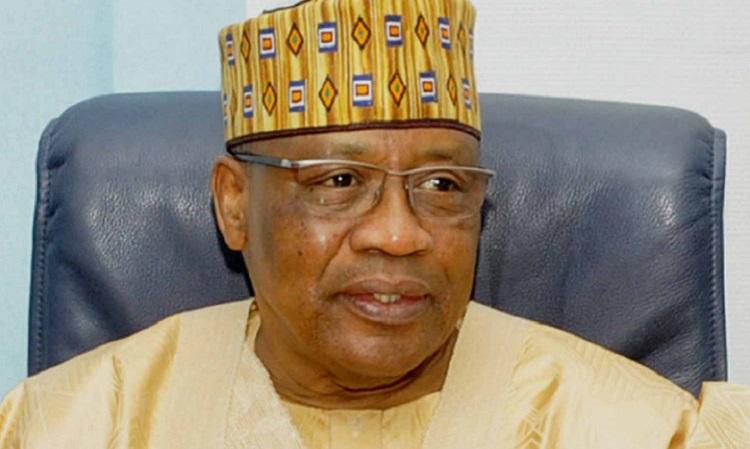 By Uche Amunike
The ongoing rumour about Ex-President of Nigeria, General Ibrahim Babangida's death which has been circulating on social media has been confirmed by dependable sources to be false.
One of the sources in his hometown, Minna in Niger state, confirmed that, even though the former Nigerian president has been sick for a while, he has not only recovered, but is healthier and stronger.
General Ibrahim Babangida is only compelled to have some restrictions as a result of health reasons, which is probably why the rumours on social media escalated because of his absence from public glare.
As a matter of fact, the 80yr old Gen Ibrahim Babangida had a political meeting and consultations with some of his friends and politicians who visited his Hilltop residence, recently.
He also played host to the former Governor of Lagos State, Ashiwaju Bola Tinubu who paid him a courtesy call at his Minna residence, Sunday.
The National Chairman of the All Progressives Congress (APC), Bola Tinubu during his interview with the press, stated that the visit to General Ibrahim Babangida's residence bordered on the security challenges in Niger and also, his Presidential ambition.
Hear him: 'I can't stop by without paying a courtesy call to the enigma, General Ibrahim Babangida (rtd).'
'He gave me his prayers. You want to know the outcome of the consultation? We are running a democracy', Tinubu told Newsmen.
In reaction to Bola Tinubu's visit to General Ibrahim Babangida however, former National Secretary of Labour Party (LP), Dr Kayode Ajulo has called on the former Lagos State governor to shelve his presidential bid and allow Vice President of Nigeria, Yemi Osinbajo to run, instead.
Dr Ajulo, who is the Coordinator of Progressive Lawyers for Osinbajo went on to ask the support of General Babangida to see that the objective of Yomi Osinbajo running for presidency is achieved.
Ajulo stated that Babangida, who had been in the same shoes in the past, is in the best place to advise the former Lagos State Governor, Ashiwaju Bola Tinubu, on this.
His words: 'it will be recalled that President Babangida in 2007, after signifying his interest to run for the office of the President, withdrew the bid for the late President Umaru Yar'Adua on the ground that Yar'Adua was his younger brother'.
'Tinubu is the political mentor of Osinbajo. In fact he was a major influence on how the VP got his present position and I am sure he is proud of his numerous achievements. He will do well to throw his weight behind the VP to become the next president', Ajulo maintained.
Recall that Ibrahim Badamosi Babangida, GCFR, is a retired Nigerian Army General and politician who served as military president of Nigeria from 1985 and resigned in 1993. He rose through the ranks to serve from 1984 to 1985 as Chief of Army Staff until he orchestrated the seizure of power in a palace coup d'etat against Muhammadu Buhari . He was married to the late Maryam Babangida, born 1969 and died 2009 after a long battle with Ovarian Cancer. They had four children together.