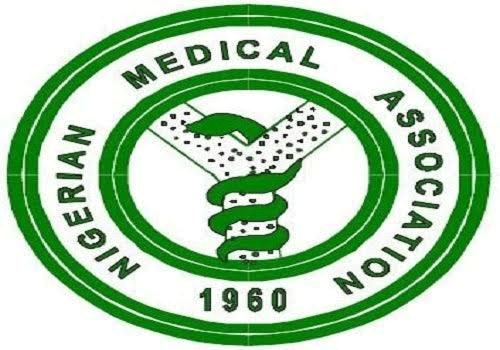 By Uche Amunike
The Nigerian Medical Association, NMA and the Federal government came together in a meeting, Tuesday at the office of the Minister of Labour and Employment, Senator Chris Ngige, so as to seek ways to put an
end to the strike
embarked upon by the Nigerian Association of Resident Doctors, NARD, for the past two weeks.
Even though the matter has already been presented and reported to the National Industrial Court, and the hearing, already postponed to September 15 2021, the Minister, Chris Ngige has continued to meet with all the relevant stakeholders to find ways to make the doctors get back to work.
Also at the meeting were the National President of the NMA Prof Innocent Uja and the Secretary General of the Union, Dr Phillips Ekpe.
Recall that Sen Ngige allegedly reported Dr Uja at the meeting held by Medical Rlders Forum last week, accusing him of not having the capacity to lead junior doctors and claimed that that was the reason for the countless strikes by NARD, no matter how much the federal government tried.
Ngige also claimed that the Federal government already met with the demands of the resident doctors.
Earlier that day, he also held a similar meeting with the Health Minister, Dr Osagie Ehanire and other important stakeholders in the two ministries, as well as Dr Peter Tarfa, Permanent Secretary, Ministry of Labour and Employment and Abdulaziz Abdullahi who is also the permanent Secretary of the Ministry of health.
The Nigeria Association of Resident Doctors, NARD, which represents about 40% of the medical workforce in the country commenced the present strike to express their pain over unpaid salaries and benefits especially as a fresh wave of the coronavirus pandemic which was triggered by the deadly Delta variant broke out in the country.
The doctors believe that the Nigerian government has refused to set their priorities straight and take the health sector seriously like they handle other issues and in other sectors, bearing in mind that health is wealth.
The government made promises earlier in the year to tackle the demands made by them, but they still haven't fulfilled their promises even though these doctors work on a life saving mission.
It is worrisome that the strike has put a lot of strain on patients, especially as this third wave of the Coronavirus pandemic broke out but the doctors are adamant andvhave refused to budge until the government fulfills their own part of the bargain.
Their medical and dental counterparts have also threatened to join in the strike action soon, for the issue of remuneration.
Recall that the Federal government dragged NARD to court updated with claims that it was illegal of them to have abandoned their responsibilities which led the court to summon the aggrieved doctors to find out the reason for the strike.
These doctors in the statement the released, described a hungry doctor as a dangerous one and maintained that the government should keep to their side of the agreement earlier reached by both parties or the strike would longer.