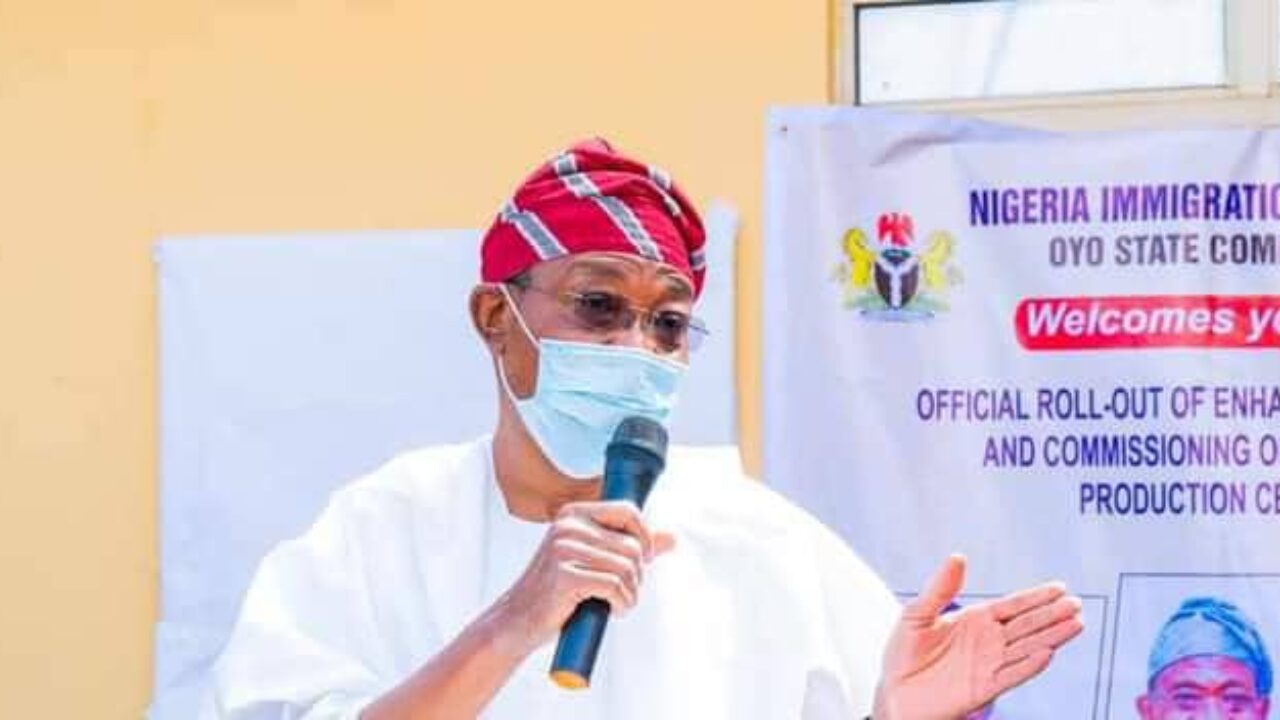 By Uche Amunike
The Federal government of Nigeria has mapped out the dates for 2021 Christmas public holidays to be December 27 and 28 for Christmas and Boxing Days, while setting January 3 2022 as New Year's public holiday.
Addressing Nigerians in a statement issued on Wednesday by the Minister of Interior, Rauf Aregbesola and signed by Permanent Secretary of the Ministry,  Dr Shuaib Belgore,  Aregbesola disclosed this development.
In the statement, he felicitated with all Nigerians and Christians both here in the country and in the diaspora, and called on all citizens to live the kind of life that Jesus Christ lived during his time, in His practice and teachings on humility.
He stated that it was important for Nigerians to emulate that Christ-like life of Jesus Christ  especially as it concerns humility, service, patience, righteousness and peace which His birth ultimately signifies.
He pressed that it will be the best way to celebrate Christ, as well as his birth during the Christmas public holidays and beyond.
The Minister stated that the two critical conditions needed for prosperity and economic development of Nigeria are peace and security. He therefore urged Christians and Nigerians to make the best use of this Christmas public holidays to seek the grace of God towards the current realities of Nigeria.
The Minister also enjoined Nigerians to resist being led into a false sense of security  on COVID-19 pandemic, while drawing their attention to the fact that it is increasingly assuming a very harmful and dangerous level with the emergence of the virulent Omicron Variant.
The advised Nigerians to be deliberately responsible and disciplined during the Christmas public holidays for their overall safety.
He also made a call to the general public to observe all the required non-pharmaceutical protocols and guidelines like wearing of face masks, using of hand sanitizers frequently, washing of hands with soap and water regularly, eating healthy to boost their immune system and avoiding large groups during the Christmas public holidays.
He also urged them to report to medical authorities in cases where there are respiratory illnesses observed either in self and others before, during and after the Christmas public holidays.
He further added that  yuletide calls for real discipline so as to prevent the spread of the virus in our community and the nation as a whole.
His words: 'Moderately celebrate the festival without large groupings and observe all the protocols stipulated by medical authorities. Take it as a point of personal responsibility to prevent the spread of the virus'.
He also gave the assurance that the government has organized effective measures for the security of lives and property and urged Nigerians to cooperate with the security agencies by providing useful information that will help them in performing their duties.
The minister advised Nigerians to stay focused while expressing confidence that 2022 will be better for every Nigerian. He wished all Christians a good Christmas and all Nigerians a peaceful and prosperous New Year celebration.