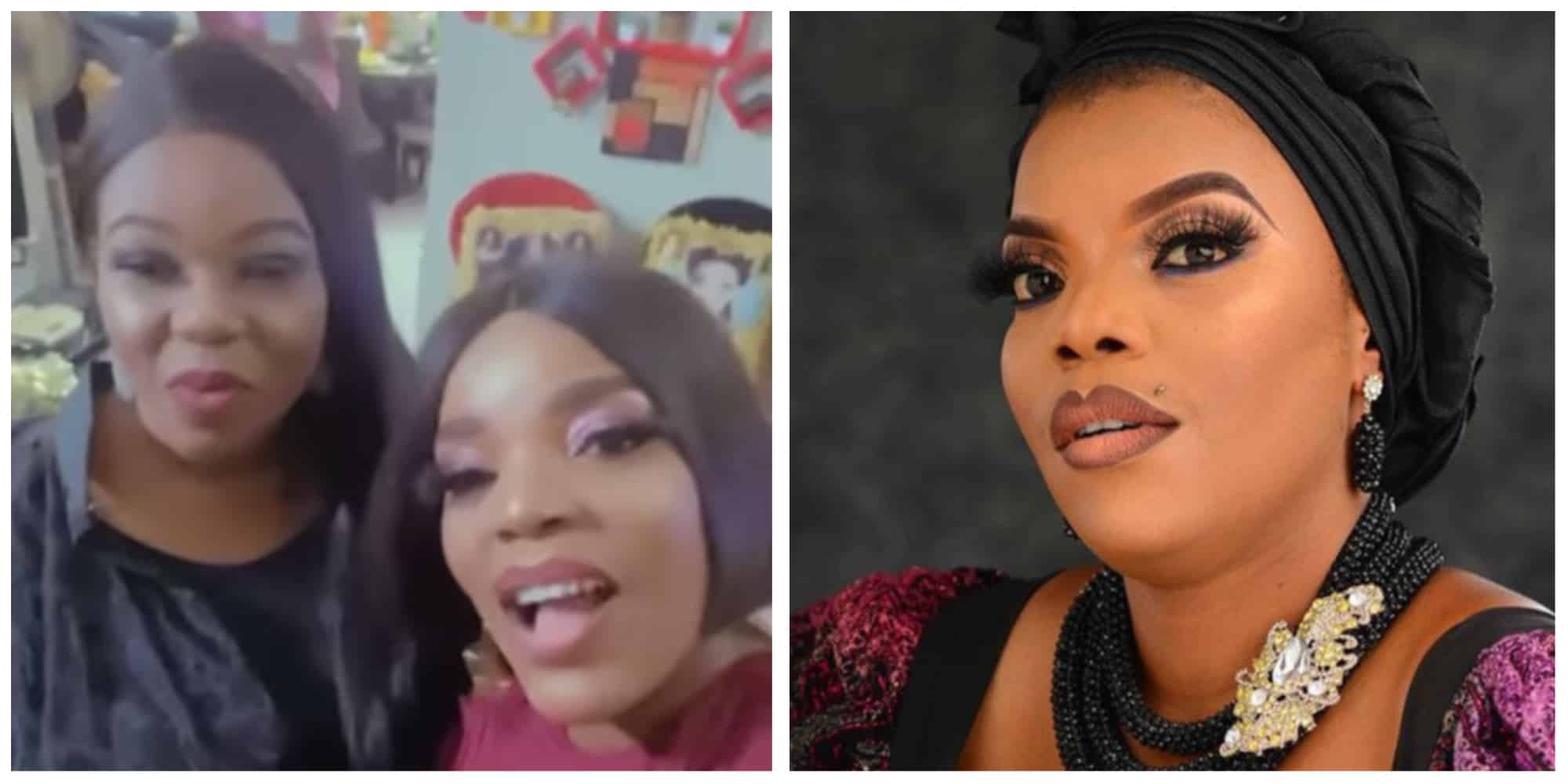 By Uche Amunike
Barely one month after popular veteran actress, Ada Ameh died, her best friend, Empress Njamah has initiated a fundraising for the grieving mother of the late thespian, only to find out that most of her colleagues in the film industry ignored her call for help through that fundraising event.
Njamah had taken to social media to solicit for financial support for her late friend's mother, explaining that the essence was to assist the old woman in meeting some of her needs as Ada was no more.
While she described her late friend's mom as her priority, she posted on her Instagram page on August 6 that she really needed the support of her colleagues and friends as she wouldn't be able to do it alone.
Her words: 'She left an amazing mother behind; her mother was priority, I can't do this alone without you guys. Please join me let's do this for our beloved Ada Ameh, it's now my priority.'
Njamah has already raised the sum of N278,000 from 51 people for the late thespian's mother and has published all 51 names of the donors. Sadly, the names of her colleagues in the movie industry were nowhere to be found. Nonetheless, she maintained that the fundraising was still ongoing as she called for more donations.
Hear her: 'Names so far. God bless you all, Amen. N278,000 so far, more donations, please. To all who made donations, thanks for the true and genuine LOVE, almighty God bless you all, and thanks for the support, I honestly can't do this without you guys.'
'My team and I will be very transparent to the end for some reasons best known to us. Kindly let us know if your name was wrongly spelt so we can correct it. (For those who didn't see the donation post we just posted it again) FOR THE LOVE OF ADA Ameh,' she wrote.
In the meantime, several reactions have trailed the absence of the names of colleague of Empress Njamah and the late Ada Ameh on the donors' list. Some fans have also questioned why 'all these celebrities posting her pictures didn't contribute anything'.
Recall that Ada Ameh died in Warri, Sunday July 17, after suffering a heart attack and dealing with mental health issues prompted by the loss of 7 members of her immediate family, including her father and after that, the death of her only child, Godsgift Aladi. Her remains will be buried on August 26, 2022.
Empress Njamah was known to be the closest pal to the late actress who perfectly delivered her role as Emuakpo Johnson in the award winning family drama series, The Johnsons. Organizing the fundraising for the aged mother of her late friend is perhaps, her little way of expressing her love for Ada whom she fondly called 'My Sweet Trouble'.
Recall that Empress Njamah also threw a surprise posthumous birthday party for the late Godsgift Aladi a year ago, knowing how sad her friend would be on that day. It was an elaborate party with the entire Nollywood in attendance. Ada Ameh was completely taken unawares and was seen breaking down as she walked into the party venue. She was later seen, hugging colleagues and eventually dancing through tears as she felt the massive love shown her daughter posthumously.
Some fans have expressed their disappointment at the absence of the names of Nollywood celebrities in the fundraising list posted by Empress Njamah. Below are some of their reactions:
'I like as you post this here for everyone to see. I no see any celebrity name here oh abi eye dey deceive me?'
Jubaby2616 wrote: 'Am speechless. Where are the Celebrities?'
Another fan, Adewaebun wrote: 'Where are the celebrities? Haaaa! Ti yen ti po oh.'