To follow Prof. Okey Ndibe on his powerful weekly exposés and other interesting political and entertainment news from Nigeria, click HERE to subscribe to the Life and Times newsletter…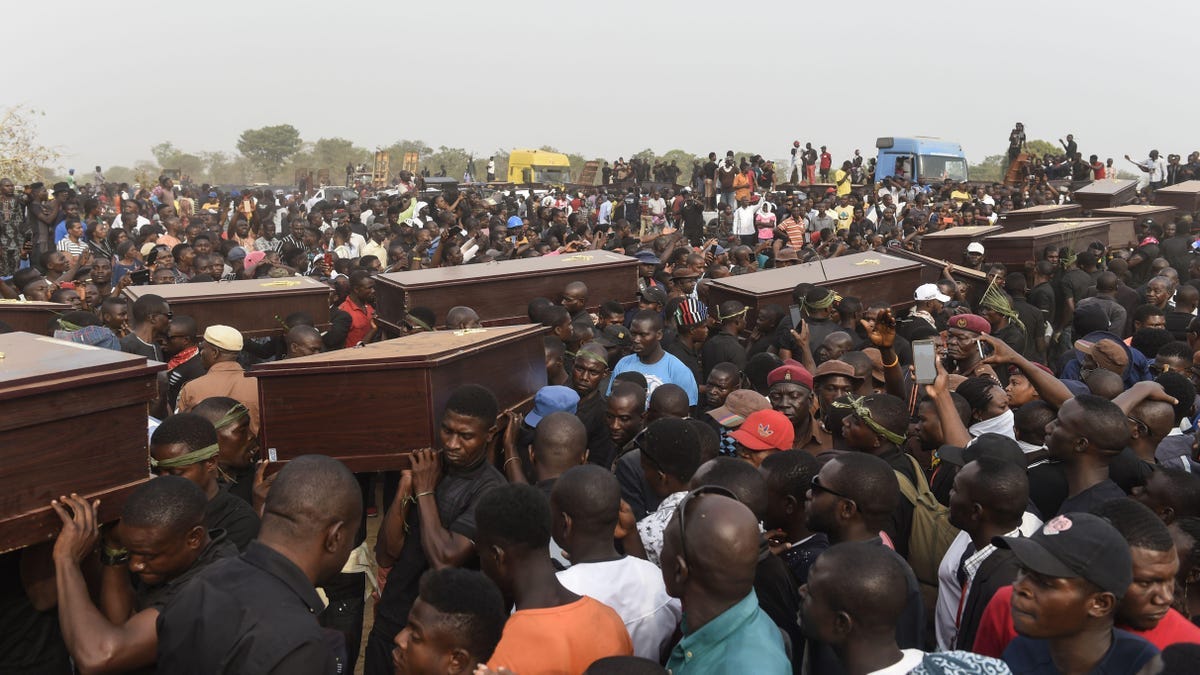 Nigerians are a tough, resilient people. Their ingenuity has sustained them for decades. For some bizarre reason, they have permitted some of the worst among them to rule over them. These rulers – it's an abuse of language to call them leaders – often did their damnedest to bring the country to utter ruin.
If they never accomplished their grim goal, it was less for lack of trying than the grit, sheer energy and can-do spirit of the Nigerian people. At each turn, ordinary Nigerians found some way to thwart their vilest enemies – a cohort whose members included military heads of state, presidents, governors, and top lawmakers.
Are the current crop of political custodians about to make Nigeria an undertaker's case? Are they on the cusp of finally breaking the country to pieces, a terrible feat that defied their predecessors? Put simply, is President Muhammadu Buhari close to doing irreparable damage to Nigeria's long-fractured edifice?
The signs are certainly troubling. Nigeria, I'm afraid, currently exhibits disquieting morbid symptoms.
Let's not sugarcoat it: Nigeria is financially crippled in a way that's unprecedented in its history. To get by, the country now routinely prints money.
Governor Godwin Obaseki of Edo State was the first public figure to alert Nigerians to their country's dire finances. In April 2021, the governor disclosed that the federal government had printed sixty billion for allocation to the states.
At first, the country's Finance Minister, Zainab Ahmed, and Central Bank Governor, Godwin Emefiele, tried to push back at the revelation. To diminish the scale of the scandal, Emefiele characterized the cash as "loans" the states must repay, in time, to the CBN. But his and Ahmed's efforts amounted to little more than feckless semantic games. Discerning observers could tell that Governor Obaseki was no fabulist. He was not one to idly make an astonishing assertion for the heck of it.
Buhari's administration must have been furious that a governor had said aloud something that was supposed to be kept a secret from us. Why, Obaseki had let us know that our near-bankrupt country had resorted to printing cash it did not have.
That's the stuff of cheap financial magic. It's a policy that ex-Ugandan dictator, Idi Amin, would have approved.
I have been wondering how much cash the CBN had printed thus far. Last week, the PremiumTimes offered a clue in a report headlined "Nigeria's Economic Crisis: Governors urge FG to convert N19 trillion CBN debt to 100-year bond". According to the publication, the governors, fearing the country's fiscal collapse, demanded that Buhari immediately stop the Central Bank's "financing of the government's budgetary expenditures." Then the governors "also urged the government to convert the N19 trillion Ways and Means outstanding loans obtained from the CBN into a 100-year bond with a proposed interest of one per cent."
You heard that right. The Nigerian government has had the CBN print it some N19 trillion to enable it to meet its budgetary goals.
How we got here is hardly a mystery. For decades, Nigeria's political captains talked a sweet game about diversifying the country's economy. But they hardly matched their rhetoric with action. Lazy and unimaginative, they settled for the default of dependence on oil exports.
Nigeria has paid a price for this abdication. It has been at the mercy of the fluctuating fortunes of the fossil fuel market. Over the last two decades, most of the world's great economies have moved steadily in the direction of greener, more renewable sources of energy. In the long term, that spells financial woes for Nigeria. When you've hedged all bets on one product, and your customers' taste has drifted away, that's calamity on your head.
For now, owing to the war in Ukraine, there's a crude oil boom. On paper, then, Nigeria should be flush with cash. Why is that not the case?
The answer lies in the country's abject systemic failure. As Obaseki also reminded us last year, some of the major oil companies in the country – Shell and Chevron among them – are far from keen to make new investments in Nigeria. Shell has sold some of its assets in the country – an indication that the company's heart no longer beats for Nigeria.
I doubt that Shell's shedding of its Nigerian assets was dictated solely by economic considerations. Perhaps the company's leadership took one look at the country's worsening security outlook and thought, we better bolt!
Nigeria has seen several disastrous administrations in the past. Buhari's peculiar distinction is to have put the country through a double whammy. Thanks to his entirely primitive policies, he's run the economy aground. As if that wasn't awful enough, he's been content to snooze whilst Nigeria was buffeted by tsunami after tsunami of security threats.
He maintains the fiction of running a country, but the real henchmen are the brazen terrorists – some domestic, others imports from neighboring countries – who do as they wish in every part of Nigeria.
Last week, Governor Samuel Ortom of Benue State inaugurated a volunteer outfit to tackle rising insecurity in the state. Benue did what a bunch of states, including those in the country's southwest and southeast, had done. Ortom's pledge to buy AK-47 guns for his vigilante group amounted to a vote of no confidence in Buhari's handling of a security crisis.
Under Buhari – indeed, because of Buhari's wretched statecraft – Nigeria is caught in a perfect storm. A former governor of the Central Bank of Nigeria, Sanusi Lamido Sanusi, captured the state of the country when he recently bemoaned Nigeria's fate in the hands of a visionless ruling class that's incapable of paying the country's bills. At an event at the Alliance Française de Lagos, Sanusi declared himself worried by "the levels of poverty, levels of insecurity, the rate of inflation, the unstable exchange rate, the lack of power." He added: "If anybody does not understand that we are in a complete mess, we are."
So what to do about this mess? Should Buhari be impeached immediately, or should Nigeria wait a few more months until his tenure runs out? Impeachment strikes me as an excellent idea, provided it is tied to moves to constitute an emergency rescue team to attempt resuscitation of a country that's clearly comatose.
To follow Prof. Okey Ndibe on his powerful weekly exposés and other interesting political and entertainment news from Nigeria, click HERE to subscribe to the Life and Times newsletter…
Okechukwu Ndibe, better known as Okey Ndibe, (born 1960) an acclaimed Nigerian novelist, political columnist and essayist  was born in Yola, Nigeria. He is the author of Arrows of Rain and Foreign Gods, Inc.
Ndibe has worked as a professor at several colleges, including Connecticut College, Bard College at Simon's Rock, Trinity College in Hartford, Connecticut, and Brown University.
We are honored that he brings his sharp intellectual depth and years of political activism to write for Life and Times.